Expanding their horizons over the summer
June 20, 2019

|
So much for spending summer relaxing at the beach or slouching on the couch. At the San Diego Community College District, countless students, faculty, classified professionals, and administrators are traveling from across town to across the world in serving others and expanding their horizons.
Lorie Crosby Howell
Lorie Crosby Howell, program dean at San Diego Continuing Education's West City campus, returns this summer to the village of Seine Bight, Belize, with suitcases packed with children's clothes and school supplies in memory of her mother, Ella Ann Bass, a longtime elementary school teacher who devoted her life to helping children.
Howell as recently as last year had never heard of the town. She first visited the village when Southwest Airlines offered a companions-fly-free deal last summer and she and her husband decided to venture to the southernmost point reached on the airline's routes. That trip led Howell to discover not only the natural beauty of Belize's Placencia Peninsula, but also the struggles of the Garifuna people.
"I wanted to do something to honor my mother's memory," Howell said. "She loved children and she was always looking out for them. She was the kind of person who had Thanksgiving dinners in her classroom for the kids who couldn't afford a meal at home. So we decided to start bringing down school supplies, clothes, and purchasing food at the local markets for families."
Since her first trip to Belize last summer, Howell has returned five times. Her next trip is set for August 8.
"It just feels good to be able to help."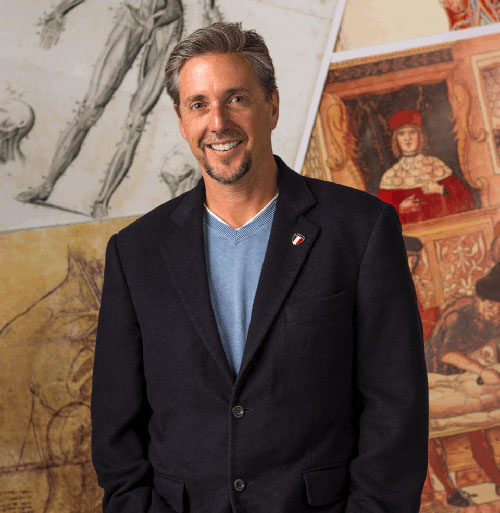 Kevin Petti
London, Paris, Rome, Florence, Bologna. Those are among the cities Miramar College Professor Kevin Petti will visit as he leads a pair of programs in Europe over six weeks this summer.
Petti – who teaches human anatomy, physiology, and kinesiology – started his summer "break" in England with a professional development program titled Connecting Art and Anatomy in Europe for anatomy professors and others. The program includes visits to anatomy and art museums in London, Amsterdam, and Paris. Among the highlights is an exhibit of more than two hundred anatomical drawings by Leonardo da Vinci on display at the Queen's Gallery in Buckingham Palace. The drawings, Petti said, provide an unparalleled insight into how da Vinci melded his study of anatomy with art.
"We tend to separate all the disciplines, and I feel that's unfortunate," Petti said. "I think we should be engaged in interdisciplinary education. This is part of my effort at integrating art and anatomy."
Connecting Art and Anatomy in Europe will be followed by a month in Italy for two, two-week San Diego State University-led study abroad courses, Connecting Art and Science: The Cultural Study of Art and Anatomy in Italy. The course, for SDSU's College of Health & Human Services, focuses on how Italy's Renaissance masters, to heighten their art, clandestinely examined anatomy through human dissection at the nation's medieval universities.
More than 420 professors and students have taken part in Petti-led trips abroad since 2012.
Froylan Maldonado
Froylan Maldonado flew to Philadelphia just three days after graduating from City College to take part in a nine-week Research Experience for Undergraduates program at Moravian College. The program concentrates on experimental mathematics and its role in stimulating new research. Maldonado is focusing on computational mathematics.
Maldonado will be staying in on-campus housing while at Moravian.
"I'm going to try to get the most out of this experience as I can," said Maldonado, who earned an associate degree in computer science and transfers this fall to UCLA.
Maldonado's long-term plans include securing either a master's degree in computer science or a Ph.D. in mathematics before embarking on a career as a mathematical modeler. Last summer he participated in a similar Research Experience for Undergraduates program at Rutgers University, where his work focused on geometry and combinatorics of matroids.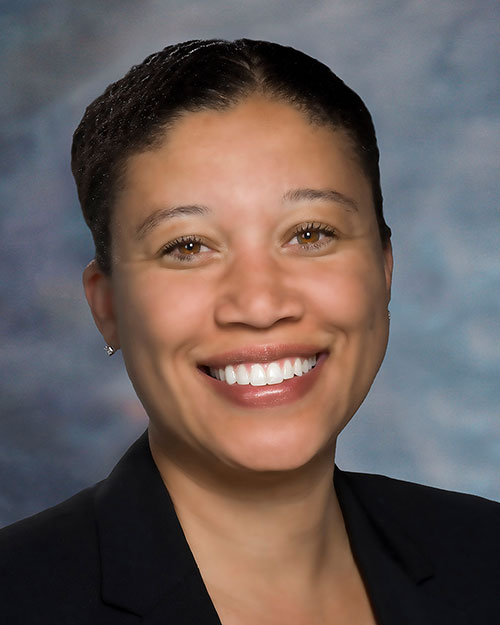 Denise Whisenhunt
San Diego City College's Vice President of Student Services, Denise Whisenhunt, begins a 10-month fellowship aimed at preparing the next generation of community college presidents. Whisenhunt and 39 other fellows were chosen by the Aspen Institute's College Excellence Program to join the 2019-20 class of the Washington, D.C.-based Aspen Presidential Fellowship for Community College Excellence.
Whisenhunt was chosen through a rigorous process that considered her abilities to take strategic risks, lead strong teams and cultivate partnerships, and focus on results-oriented improvements in student success and access.
"We at San Diego City College are so proud of Denise for being selected for this prestigious fellowship," said City College President Dr. Ricky Shabazz. "Her passion for serving students and furthering our mission of providing access to higher education will only be enhanced from participating in the Aspen Institute's College Excellence Program."
Nearly 80 percent of community college presidents across the country plan to retire in the next decade, and the pathway to replace them has traditionally excluded women and people of color. The incoming class of Aspen Presidential Fellows is 65 percent female and non-binary and 43 percent are people of color.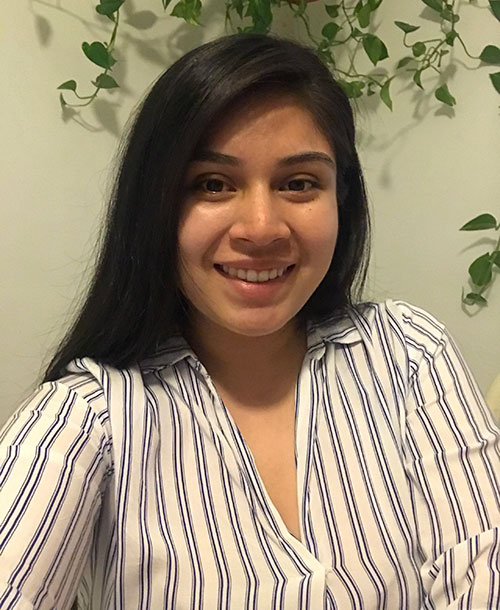 Pamela De Leon
San Diego City College student Pamela De Leon is among those spending eight weeks this summer with the Bridges to the Baccalaureate research program at both San Diego Mesa College and UC San Diego.
"This is a good experience for me to see if this is a career I want to pursue, and it's also helping me think like a scientist," said De Leon, a City Heights resident majoring in human biology and is contemplating a future in science and medicine.
The Bridges to the Baccalaureate Program is a science education program designed to support the success of community college students from underrepresented populations who plan to earn a bachelor's degree in biomedical, behavioral or related sciences. De Leon is planning to transfer to UCSD. De Leon's research this summer involves manipulating vitamin C to help treat cancerous cells.
When De Leon isn't in the lab or a classroom this summer, she will continue her volunteer work at Kaiser Permanente, where she is a patient visitor and guest guide, and at Mama's Kitchen, where she helps prepare meals. "I find it positively fulfilling," she said of her volunteer work.
** Are you doing something interesting over the summer break? We'd love to tell your story. Contact us!