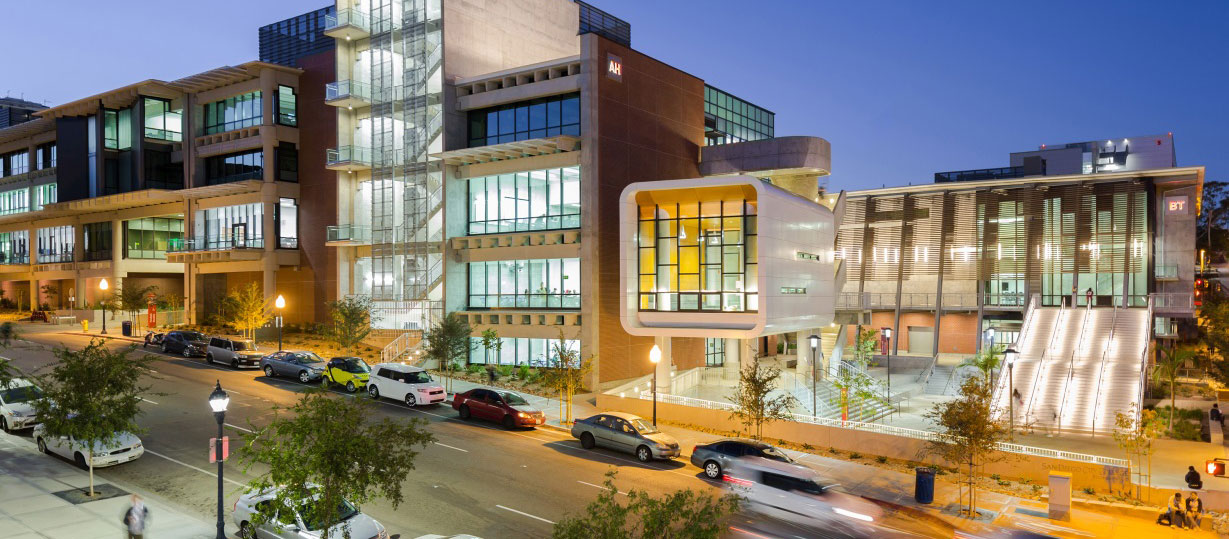 SDCCD adopts $634M tentative budget
June 17, 2019

|
The San Diego Community College District has a new, tentative spending plan of $634 million for the 2019-20 fiscal year that balances student access with meeting systemwide challenges such as a new funding formula and increasing pension obligations.
The SDCCD's Board of Trustees adopted the budget at its June 13 meeting.
The tentative budget is used to inform planning for the upcoming academic year at City, Mesa, and Miramar colleges as well as San Diego Continuing Education. Tentative budgets must be adopted by June 15 and a final adopted budget must be approved by the Board of Trustees in September. The district's new fiscal year begins July 1.
"Developing this budget was a complex undertaking this time because of all of the variables and unresolved funding issues at the state level," said SDCCD Chancellor Constance M. Carroll. "The tentative budget is a responsible, balanced financial plan, which is a positive outcome. Between now and when the final budget is adopted in September, we will continue to advocate for increased revenue and fair funding from the state, and we will continue our efforts to support the programs and services our students need."
General Fund spending that is not restricted to specific programs is down slightly at nearly $312 million, with the total General Fund projected at $443 million – a decrease of $5.2 million or 1.16 percent over last year. Total overall spending, of $634,411,592 represents a decrease of nearly 7 percent from the previous year, a drop primarily due to the winding down of the voter-approved, $1.55 billion Proposition S and N bond program that has financed unprecedented construction at San Diego City, Mesa, and Miramar colleges and Continuing Education.
The 2019-20 budget year will be the second under California's controversial "Student Centered Funding Formula" for community colleges. Under the new formula, 70 percent of state dollars are based on enrollment, with 20 percent based on the number of low-income students enrolled in a district, and 10 percent based on student performance outcomes. Previously, budgets were based on enrollment. The SDCCD estimates it has lost millions in potential revenue due to the new formula and has had to limit its enrollment to ensure a balanced budget.
In addition, mandated employer pension obligations to CalSTRS and CalPERS, which represents one of the district's fastest-rising operating costs, has increased $27 million over the past six years and is expected to continue to grow beyond $30 million by FY 2020-21.
"The tentative budget is the first step in the budget development process. However, due to a lack of sufficient state funding available to fund all California community colleges in 2018-19 under the new state funding formula, developing the 2019-20 district budget has been challenging," said Bonnie Ann Dowd, the SDCCD's Executive Vice Chancellor, Business and Technology Services.