Continuing Ed raises $20K for local brain injury charity
April 5, 2019

|
On Saturday, March 30, 2019, students, faculty and administrators of San Diego Continuing Education's Acquired Brain Injury (ABI) Programs raised almost $20,000 for the San Diego Brain Injury Foundation (SDBIF) during the 12th annual surviveHEADSTRONG Walk for Recovery.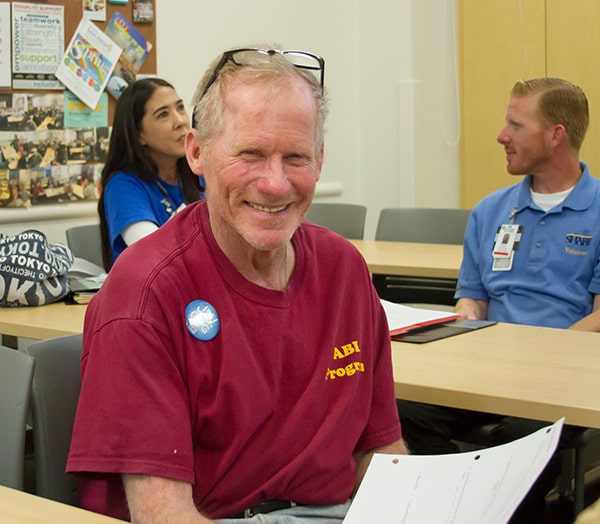 SDBIF promotes public awareness and social advocacy regarding brain-injury and provides support, education and resources to brain-injury survivors and their family members and caregivers. SDCE has raised over $190,000 since the inception of SDBIF's annual fundraiser back in 2008.
SDCE is California's largest noncredit institution and offers free career training programs in Advanced Manufacturing, Energy, Health and Information and Communication Technologies. Free classes and services are also available to facilitate the success of students with disabilities, including Cognitive Retraining and Acquired Brain Injury (ABI).
"SDCE's free ABI program helps adults recover from brain trauma, stroke/aneurysm, and brain tumors," said Carlos O. Turner Cortez, Ph.D., President of SDCE. "The class focuses on cognitive retraining, advocacy awareness and creativity development."
Karina Sanchez, 41, enrolled in SDCE's ABI program in 2005 after suffering a severe brain injury from a scorpion sting in Mexico at 16 years old. Her life changed forever as she had to begin her high school education over. "I enjoyed SDCE because I met people like me. My classmates encouraged me to try harder in my academics," she said. Sanchez achieved her diploma at SDCE in 2018 and is considering attending San Diego Mesa College and pursuing a career with animals.
SDCE is the adult education division of the San Diego Community College District. Many SDCE students transition to San Diego City, Mesa or Miramar colleges after completing a program at SDCE.
SDCE's ABI classes are open-entry/open-exit, students can enroll at any time. For information visit, SDCE.EDU or call 619-388-1952.