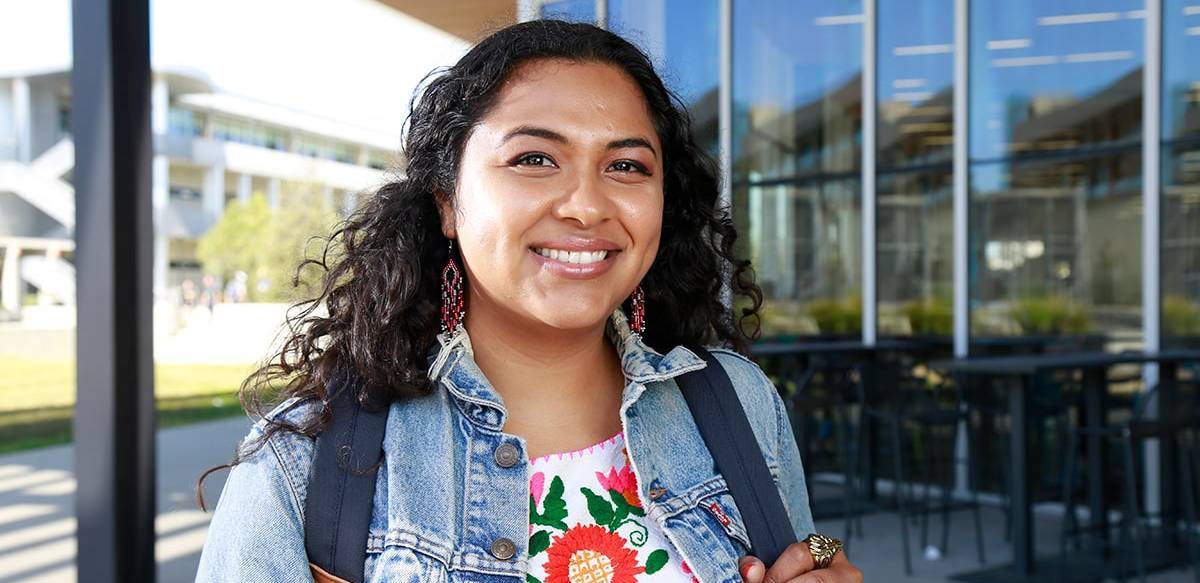 Continuing Education, Mesa College, and the San Diego Promise have transformed her future
May 14, 2019

|
Yolanda Granados earned a certificate in interactive media and computer programming at San Diego Continuing Education, she is wrapping up an associate degree program in studio art from Mesa College, and she will transfer this fall to Cal State Long Beach for her bachelor's degree before embarking on a career in art therapy.
Just a couple years ago she was struggling to get by on a minimum wage job. She says she couldn't have done it without the San Diego Promise – a free community college program.
"This was an opportunity I never had before in my life," she said of the Promise. "I didn't have to worry about books or tuition. You get one counselor assigned to you who is keeping track of you and your progress, and you get your school paid for. Yes, I'd say the Promise is pretty cool."
Granados is among the more than 50 San Diego Promise students in the program's second cohort who are graduating from a San Diego Community College campus this spring.
Granados, 29, had given community college a try after graduating from Orange Glen High School in Escondido, but a lack of direction, a lack of money, and the need to work full time prompted her to give up. "It was bad," Granados said. "It had hit rock bottom. I had to learn how to make $25 last two weeks."
Several years of low-paying jobs led Granados to go back to school.
"I was at a point in my life where I was getting older and I wanted to get a certificate in a trade and get a better job and start a career," Granados said.
She turned to San Diego Continuing Education's North City Campus and its Interactive Media & Computer Program, an intensive program that meant classes at night and on Saturdays. While completing the requirements for her certificate, Granados heard about the San Diego Promise and applied. She couldn't believe her good fortune when she heard she was accepted.
"I was really excited," Granados said. "I think I started crying."
The San Diego Promise, which provides two years of free tuition and book grants for first-time, full-time students, allowed Granados to transfer to Mesa College with the 17 units she earned during her certificate program.
"My entire experience at the San Diego Community College District has been like one door being opened, and then another door being opened, and then another door being opened," Granados said.
Mesa College Commencement will be held at 3 p.m. May 18 in the University of San Diego's Jenny Craig Pavilion.