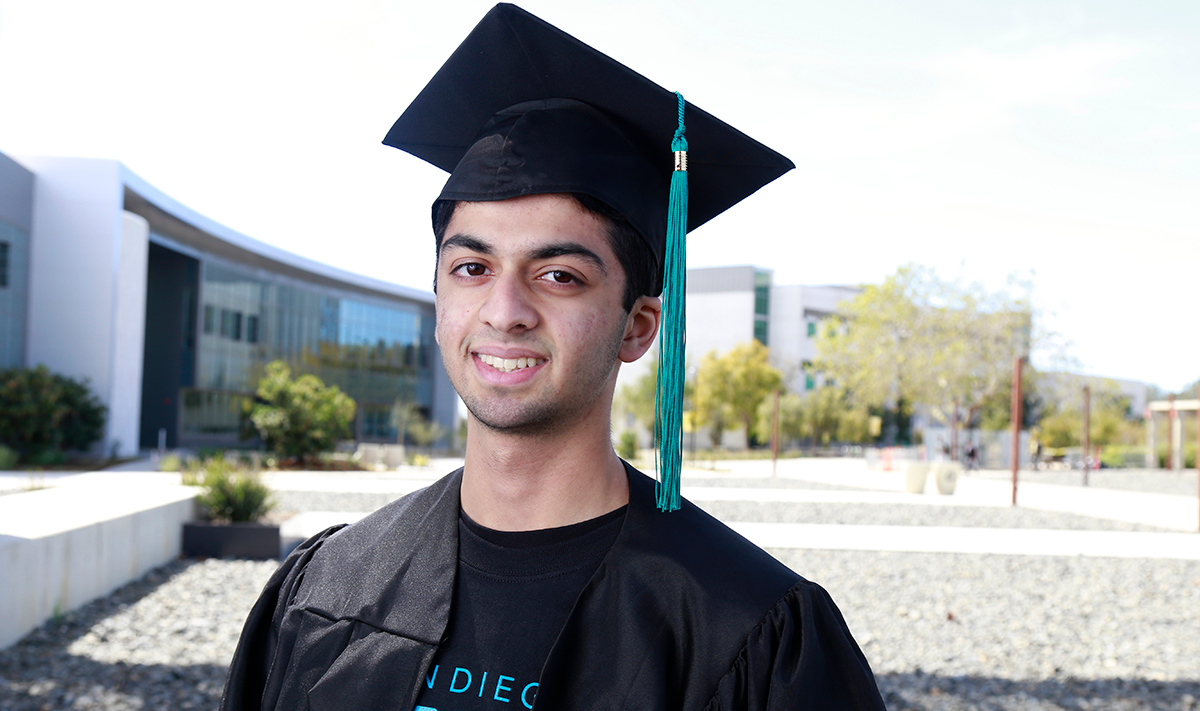 One and done!
May 13, 2019

|
Zeesham Mohamedy didn't hold back. Less than one year after enrolling at San Diego Miramar and Mesa colleges to study computer science, the San Diego Promise student loaded up on his class schedule and is transferring this fall to UC San Diego to study cognitive science.
"I feel like I could have worked harder," said Mohamedy, 18. "I still had a lot of free time."
Some might ask, 'how?'
After graduating from Westview High School last spring, Mohamedy took 10 units in the summer, 23 in the fall, 9 during winter intersession, and concluded with 15 this spring. His five-year plan calls for earning a bachelor's degree and working as a software engineer, either focusing on artificial intelligence or computer visualization. Depending on how his plan progresses, he may return for graduate school.
Originally from Atlanta, Mohamedy now lives with his family in Poway. He said he was aiming to study international business after graduating from high school, but switched plans and decided instead to seek a degree in computer science after realizing that was where his real interest lay.
"I'm on the computer all day, and understanding what I'm using on a daily basis is very interesting to me."
That made him rethink the choices of universities he applied to last year. Miramar and Mesa colleges gave him a chance to reset his priorities. Plus, they were free. The San Diego Promise covers tuition and book grants for two years for all first-time, full-time students at City, Mesa, and Miramar colleges.
"The Promise took the pressure off me and my family financially," said Mohamedy, who added that an older brother recently graduated from a private university. "Free education for up to two years is pretty perfect."
While Mohamedy concedes completing a community college education within a year may seem impressive, he says it's not really that big of a deal.
"It's just really a matter of going to class, doing the work, and studying," said Mohamedy, adding he had plenty of time to binge watch shows on Netflix and go mountain biking. "I wasn't really stressed, I just take every day as it comes."
San Diego Miramar College Commencement is May 17 at 1 p.m. inside Hourglass Fieldhouse. Miramar College is at 10440 Black Mountain Road.