Building a career pathway through the humanities
January 6, 2021

|
San Diego Mesa College English professor Pegah Motaleb's parents left Tehran for the United States when she was just 8 years old so she and her siblings could have a better life. Today, Motaleb is working to provide her students with the knowledge to better their life by opening a pathway toward a successful career through the humanities.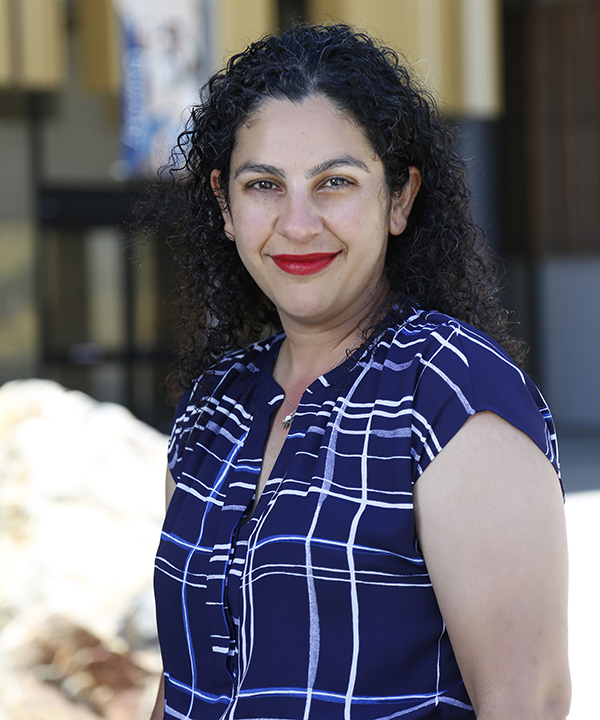 "I'm determined to debunk the myth that one can't have a good career by studying the humanities," said Motaleb, who is the Mesa College coordinator of the Preparing Accomplished Transfers to the Humanities (PATH) program, a joint San Diego Community College District-UC San Diego initiative funded by a grant from the Andrew W. Mellon Foundation that has increased the pipeline of diverse transfer students in the humanities with a focus on mentoring and career preparation.
Indeed, Motaleb and others point out that students with a solid humanities background thrive as lawyers, doctors, and computer scientists. Former SDCCD students who have graduated from the PATH program are working at UCSD, going to law school, attending the Graduate Program for Homeland Security at San Diego State, finishing up their teaching credential program, working with SANDAG, and more.
Motaleb illustrates why the SDCCD and its current and former students are responsible for generating more than $4.1 billion to the local economy.
Motaleb's family struggled financially after arriving in San Diego and settling in Linda Vista — her father worked as a cab driver and her mother worked with Head Start — but both emphasized the value of a good education. Motaleb said her interest in the humanities was inspired by an English teacher at Kearny High School (Class of 2002).
Motaleb would go on to earn a bachelor's degree in English from Cal State Northridge, a master's degree in literature and writing from Cal State San Marcos, and a doctorate in educational leadership from UCSD. She's also the former Honors Program coordinator and Writing Center coordinator at Mesa College, and she sits on the national Community College Humanities Association.
Motaleb weaves workforce training into much of her instruction, including instituting a service- learning requirement into the curriculum of her English 205 classes and coordinating with the Mesa College Career Center for an annual Career in the Humanities event featuring local professionals with a background in literature, languages, history, religion, philosophy, and art.
"I really believe that if more students knew they could have a long, successful career in the humanities, or because of a strong foundational background in the humanities, they would choose this pathway."