Continuing Education distributes $264K in scholarships and awards
April 27, 2020

|
Over a quarter of million dollars in scholarships, awards and grants that remove barriers to success are being distributed to San Diego Continuing Education (SDCE) students during the pandemic.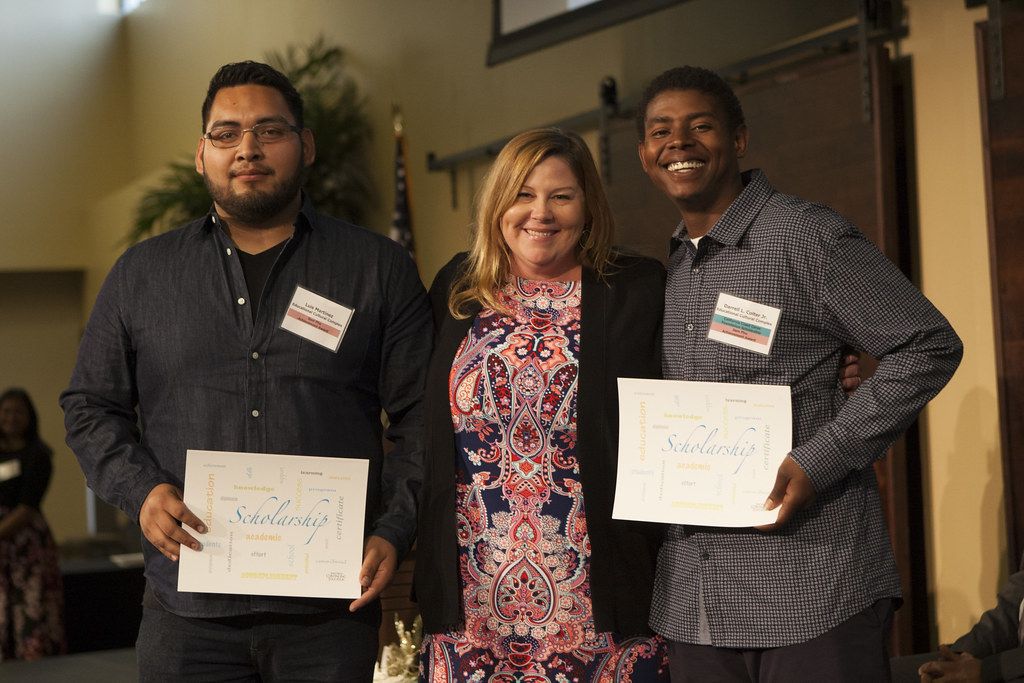 Many students will use the awards to fund tuition and/or pay enrollment fees toward college, but for others, the money is arriving during a critical time to support families during the coronavirus health crisis. Due to the COVID-19 closure, funding was diverted from SDCE's annual Stars on the Rise scholarship event to Barrier Grants with record amounts distributed to 925 students.
In March, SDCE transitioned more than 1,000 workforce training and basic skills classes to remote and online instruction due to the COVID-19 pandemic. "This year, we face unique circumstances that have limited our ability to recognize students face-to-face and in the way we ordinarily would: through an event where students, their families and friends, and the entire SDCE community come together to celebrate the wonderful achievements these scholarships and awards are designed to acknowledge," said Neill Kovrig President, Board of Directors SDCE Foundation.
SDCE identified 125 of the most dedicated and deserving graduates with scholarships and awards to support their academic goals. Two students Seema Amiri Rocio and Martinez Del Rosario were recognized with a Chancellor's Scholarship through a generous gift from Constance M. Carroll, Ph.D., Chancellor of the San Diego Community College District. To memorialize the integrity of 10 local civil rights leaders whose lives represent the values and spirit of SDCE, 38 students were selected for a San Diego Civil Rights Champion Service Award, a scholarship given to students who demonstrate civic engagement and service to SDCE and the community at large.
Barrier grants help students and their families navigate academic success in the wake of preventative campus closures, a portion of SDCE's scholarship and awards funding was allocated toward the school's Student Equity and Achievement resource. SDCE has distributed 500 laptops to scholars who lack access to computers and the internet to complete remote and online classes and programs.
SDCE is one of the most diverse adult education institutions in the United States, serving large populations of culturally, ethnically, and educationally diverse and disadvantaged student groups. Many adult learners are returning to education to complete high school diplomas or equivalencies after being away from school for years and others are learning a new trade or preparing to enter the workforce.
The distribution of scholarship and awards is dependent upon the kindness and generosity of individuals throughout the community of San Diego. To find out more about contributing to the journey toward educational achievement for SDCE's students contact Laurie Coskey, Ed.D., SDCEF Executive Director, at lcoskey@sdccd.edu.