Continuing Education hosts virtual Dia de los Muertos celebration
October 23, 2020

|
San Diego Continuing Education will host a live virtual Día de los Muertos celebration "Altars, Ancestors and You!" in partnership with Izcalli from noon to 1:30 p.m. on Monday, October 26, 2020. Activist and Executive Director of Izcalli, Macedonio Arteaga Jr., will narrate ancient stories of the Americas, and teach participants to honor departed loved ones through ofrendas or altars.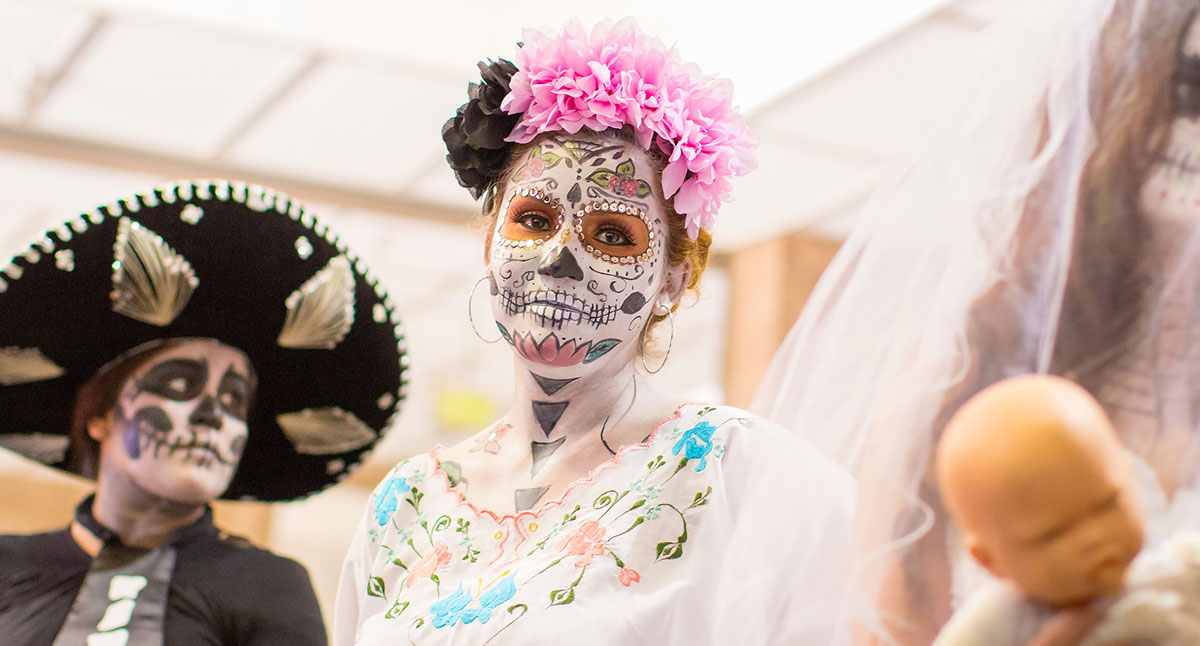 Izcalli musicians will accompany Arteaga with traditional Mayan and Aztec instruments. The family-friendly event is free and open to the public. Attendees are encouraged to participate in a live Q&A session.
Izcalli, the word for "house of reawakening" in Nahuatl (a Native American language of Mexico), is a San Diego county-based organization that was established in 1993 by a group of young Latino and Native American activists to transform the lives of Chicana/o and Indigenous communities by promoting cultural consciousness through the arts, education, and dialogue.
The yearly Día de los Muertos festivities usually take place at SDCE's Educational Cultural Complex, where Teatro Izcalli performed for over 200 students in the fall.
"While we are not able to come together face to face this time, we are proud to host the cultural trailblazers of Izcalli and to invite the San Diego community to learn about the true meaning of Día de los Muertos," said SDCE President Carlos Osvaldo Cortez, Ph.D.
SDCE's Día de los Muertos celebration "Altars, Ancestors and You!" in partnership with Izcalli is supported by the County of San Diego Community Enhancement Grant.
SDCE is part of the award-winning San Diego Community College District (SDCCD). Many students achieve a high school diploma and/or career training certificate at SDCE and then transition to a SDCCD college, City, Mesa or Miramar.
To access the free Día de los Muertos presentation go to zoom.us or access the Zoom mobile application using, webinar ID: 936 0917 9913 and passcode: 811845.