Educational Cultural Complex timeline
February 10, 2020

|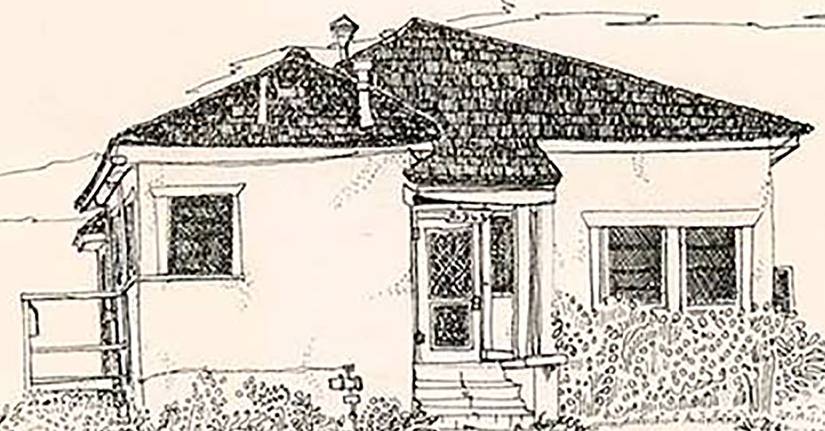 Related story: Educational Cultural Complex celebrated for role in civil rights movement
1970
After residents of Southeast San Diego expressed the need for a cultural and educational center, the Educational Cultural Complex (ECC) Policy Council, is formed and meets in an adobe-style cottage at 4365 Ocean View Blvd. A pen and ink drawing of the cottage was created by artist, preservationist, and one-time San Diegan Robert Miles Parker in 1976.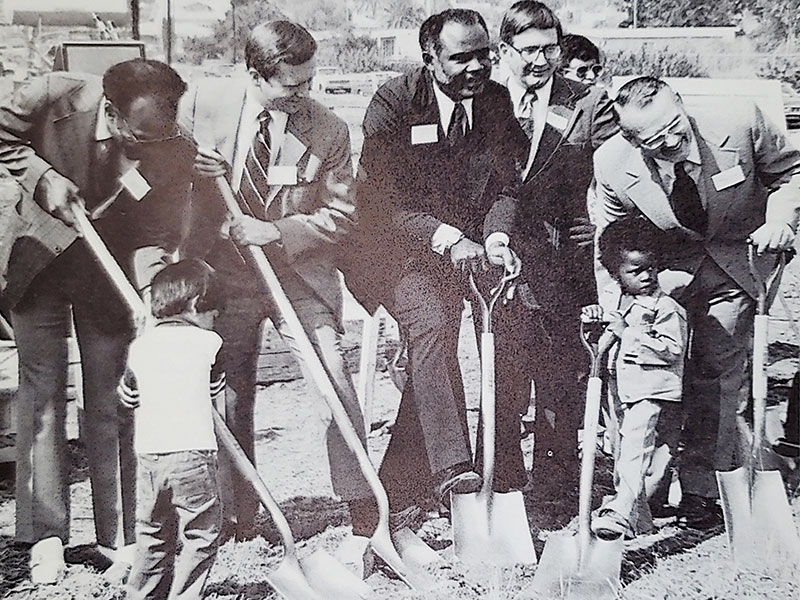 1972
The San Diego Community College District, the city and county of San Diego, and others begin pooling funds to buy the Preble-Sachem Naval Housing Development on Ocean View Boulevard.
1974
ECC's groundbreaking ceremony is held with inaugural President Dr. Lawrence Davenport (center), then-San Diego Mayor Pete Wilson (second from left), San Diego Urban League Leader Clarence Pendleton, and others in attendance.
1976
ECC campus opens, with an official dedication on May 15, along with the James P. Beckwourth library on the same property. The latter is, to this day, the only library on a college campus to be operated by the city of San Diego.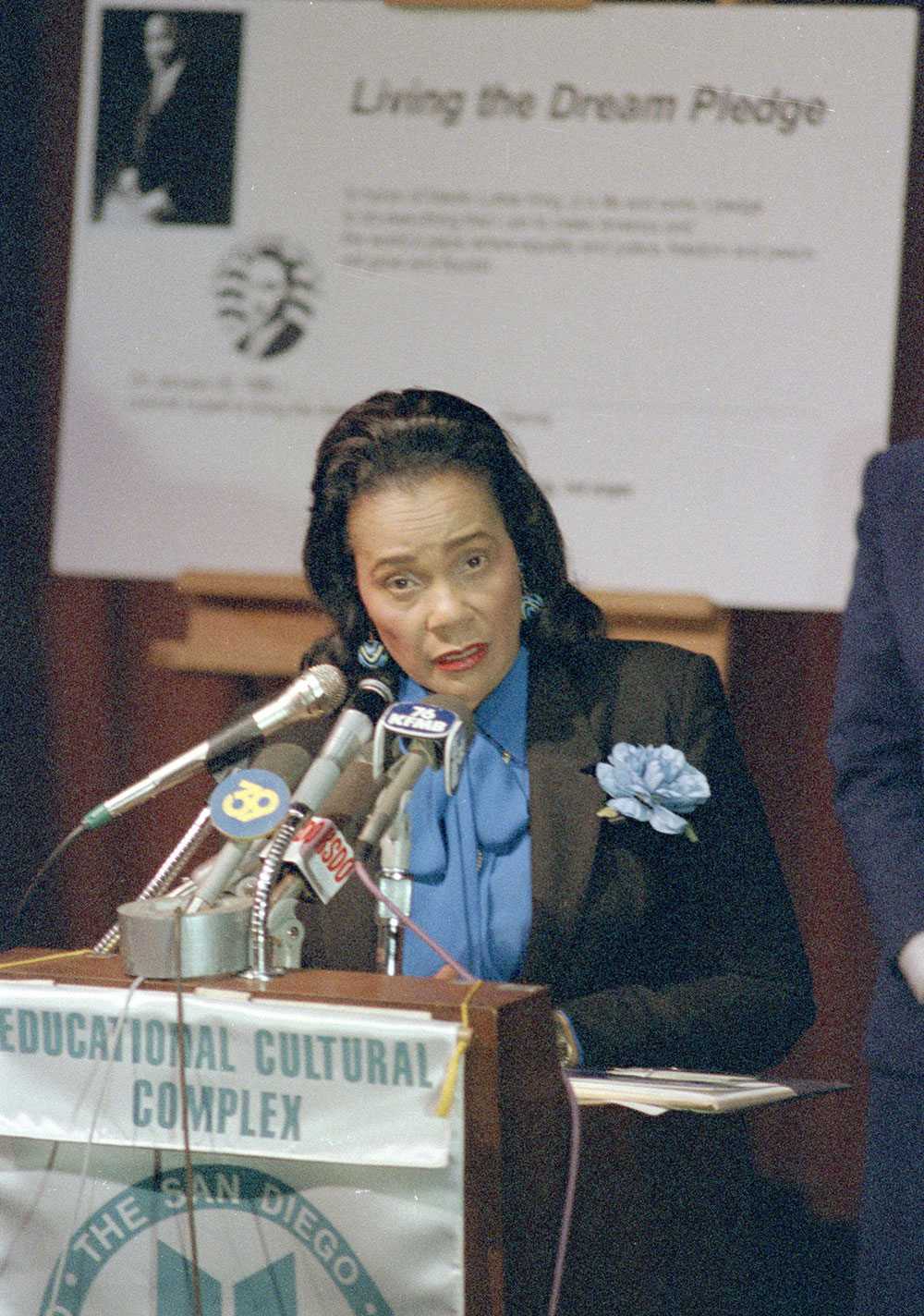 1979
Caryn Elaine Johnson, better known today as Whoopi Goldberg, stars alongside the Rev. Alyce Smith Cooper, a San Diego author fondly known locally as the Golden Brown Fairy Godmother, in ECC theater's December production of The Sty of the Blind Pig.
1980
Former CE President Robert Matthews and fellow Alpha Phi Alpha Fraternity (Zeta Sigma Lambda Chapter) brothers organize the launch of the annual San Diego Dr. Martin Luther King, Jr. Parade.
1981
The inaugural World Econoculture Project Conference draws ambassadors, dignitaries, and statesmen from Nigeria, Ghana, Senegal, and Egypt, as well as the United Nations to ECC. ECC went on to host the event for several years. ECC President Lillian K. Beam was a founding member of the greater World Econoculture Project.
1985
Coretta Scott King, widow of Dr. Martin Luther King, Jr., delivers a speech at ECC.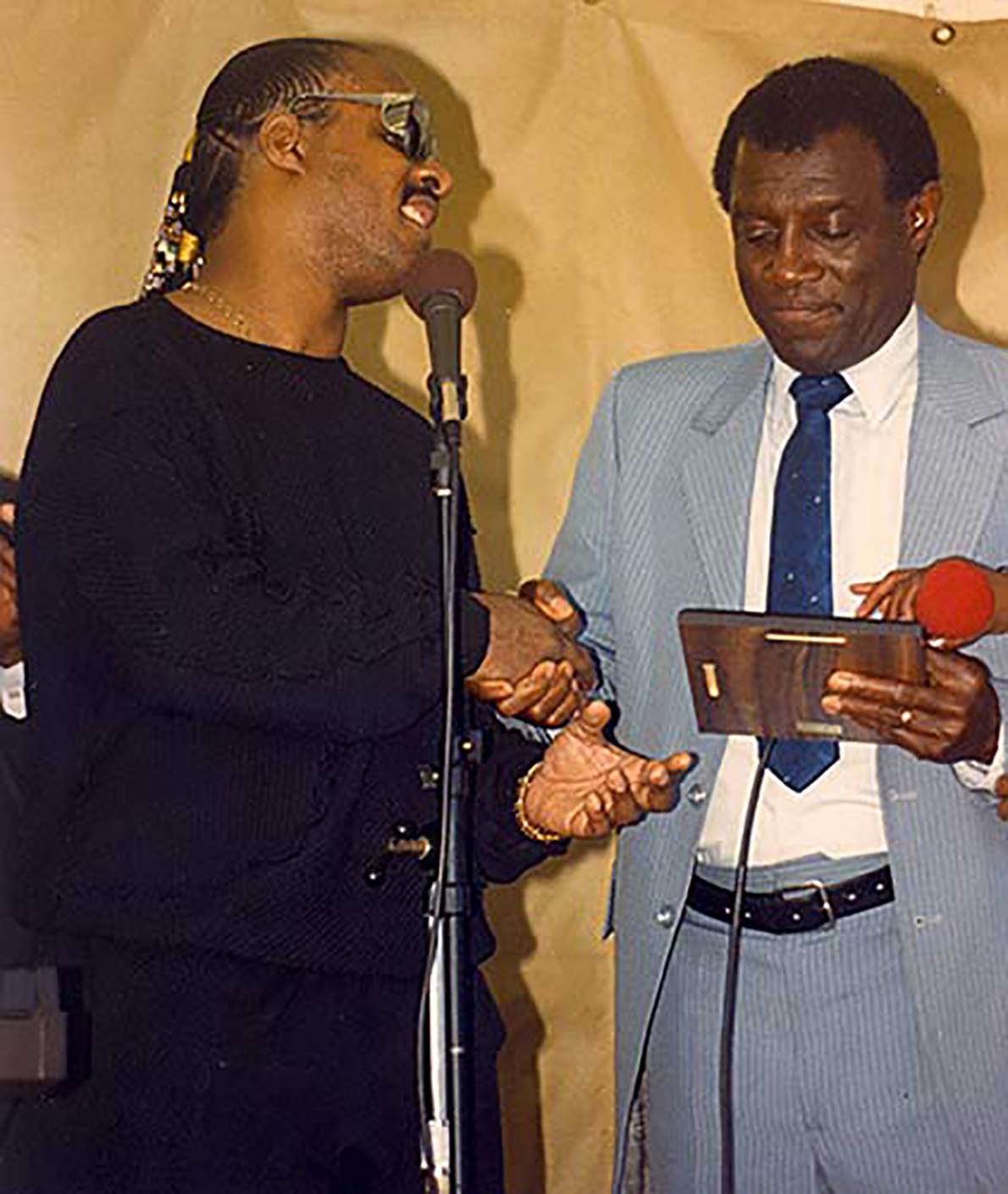 1986
Stevie Wonder, who was in San Diego for a concert at the Sports Arena (now Pechanga Arena), stops by ECC prior to his June 26 show to receive awards and resolutions, some presented by President Robert Matthews, for his work on such humanitarian causes as apartheid and preventing drunken driving.
1987
The Rev. Jesse Jackson speaks to a crowded ECC theatre filled with faculty, staff, administration, and community members.
1987
Civil rights activist and poet Maya Angelou performs and speaks at ECC.
1988
The ECC theater hosts student productions of West Side Story, The Wiz, and Grease. The Boys Choir of Harlem performance sells out, and the cast of The Old Globe theater's production of Joe Turner's Come and Gone perform before heading to Broadway.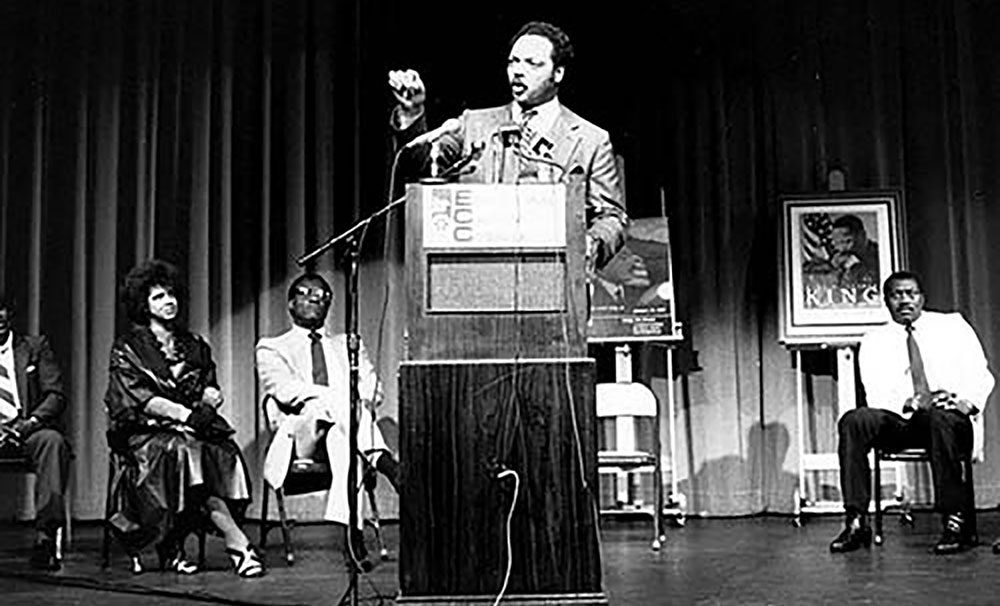 1988
The San Diego Symphony stages a concert in the park on the front lawn of ECC.
1989
ECC's Occupational Opportunities Program successfully launches to help learning and developmentally disabled students find paid employment and strengthen opportunities to remain employed.
1990
Working Women in the Trades program begins at ECC to support specific issues women in skilled trades face when breaking into careers and jobs traditionally held by men.
1991
The Charles E. Reid Book fund is established by the ECC Citizen's Advisory Council to acknowledge the contributions of long-time district trustee Charles E. Reid, who was instrumental in creating ECC.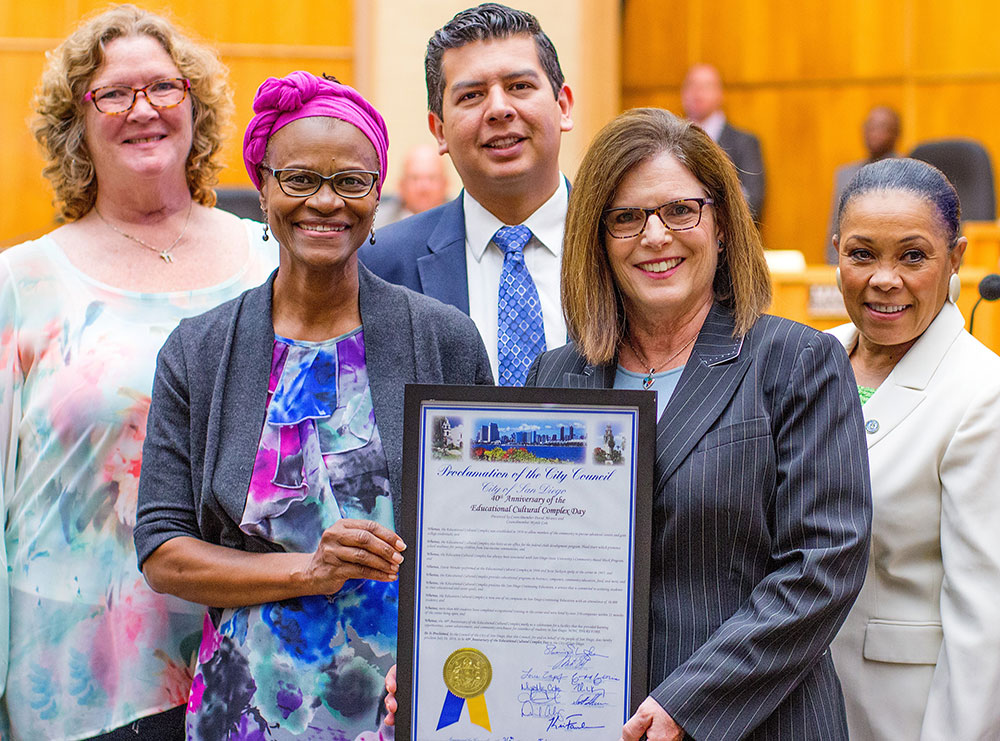 2009
A new 38,000-square-foot building opens at ECC as the Continuing Education Campus of Excellence for Career and Technical Education.
2012
The San Diego City Council issues a proclamation to mark ECC's 40th anniversary.
2013
Funds from Propositions S and N are put to use for a new wing at ECC, which houses classrooms for English as a Second Language and Disability Support Programs and Services.
2019
The San Diego City Council issues a proclamation pronouncing August 28, 2019, as San Diego Continuing Education Day. The proclamation recognizes Continuing Education as the largest adult education provider of noncredit college instruction in the state, as well as several important historical events that impacted the history of American civil rights.