Reception for 'Forced Exodus' exhibit
January 29, 2020

|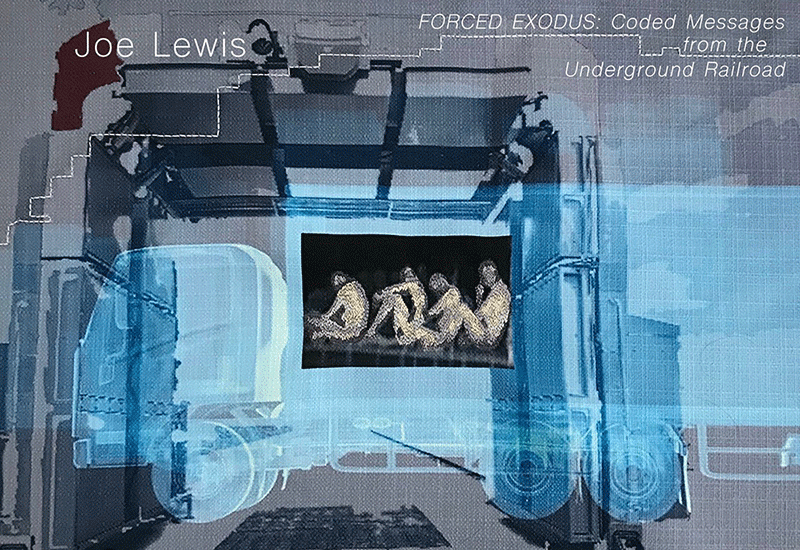 An artist reception will be held from 5 to 7 p.m. on Thursday, February 13, 2020 in Room MC-211 at San Diego Mesa College for the exhibit Forced Exodus: Coded Messages From the Underground Railroad by Joe Lewis.
Artist Joe Lewis uses printed and embroidered textile works that weave details of the storied routes of the Underground Railroad and juxtapose them with vignettes from the violence and hardships faced by undocumented immigrants on their journeys today.
The exhibit is at Mesa College's Fine Arts Gallery, FA-103. In celebration of Black History Month the exhibit will through February 27.
The hours of the gallery are as follows:
Mondays, 11 a.m. - 4 p.m.
Tuesdays, 11 a.m. - 4 p.m.
Wednesdays, 11 a.m. - 4 p.m.
Thursdays, 11 a.m. - 7 p.m.