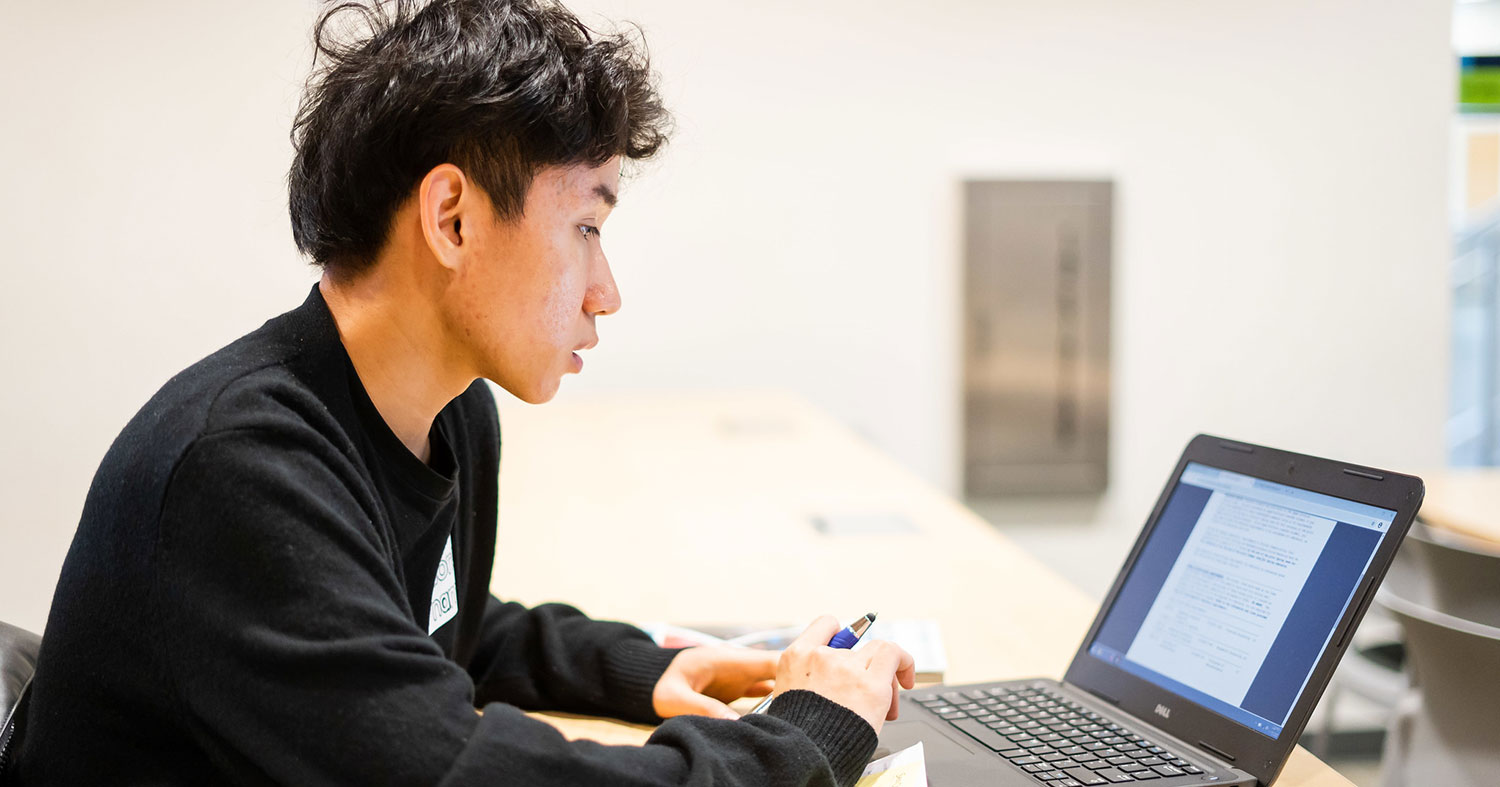 60,000 SDCCD students ready to begin the fall semester
August 10, 2020

|
The fall semester begins Monday, August 17 at San Diego City, Mesa, and Miramar colleges with most classes being offered virtually due to the COVID-19 pandemic. Exceptions are being made for classes with labs, for first responders, and a few other programs that require hands-on learning for certification/licensing.
The San Diego Community College District made a decision to keep classes online for the fall semester in early May in order to allow the most amount of time for planning and to ensure students will have the support they need. The district has already distributed nearly 2,000 laptops to assist students with the transition to online learning.
"This fall, the San Diego Community College District continues to offer top-quality education and job training, as well as accessible and affordable opportunities for the community," said SDCCD Chancellor Constance M. Carroll. "I am proud of our faculty and staff for moving quickly last semester to convert over 6,000 classes to an online format, and all of us are grateful to our community supporters for their contributions to provide the laptops and internet connectivity that our students need for remote study. We look forward to welcoming 60,000 students to our college programs and another 40,000 students to our adult education programs this year for a full range of instruction and support services despite the challenges of the COVID-19 pandemic."
With many San Diegans out of work, the district is seeing considerable interest this fall in academic programs that lead to good-paying careers such as architecture, automotive, digital media, healthcare, information technology, manufacturing engineering technology, and nursing.
There is also considerable interest in free adult education classes offered at San Diego Continuing Education, which begins its semester on September 8. Even before the pandemic hit, San Diego Continuing Education was building a new fully online educational program called the ICOM Academy (an acronym for Interactive Competency-based Online Microcredentialing) offering a fast, free, and flexible job training and career placement services that can help those who have been displaced by COVID-19's impact on the economy. Among the 11 career education options launching this fall are Small Business Planning, Windows System Administration, Cybersecurity Analyst, Virtual Data Center, and Infant Care Specialist, among others.
COVID-19 also is prompting an increase in students who were planning to enroll this fall at a four-year college or university that is keeping its campus closed to instead contemplate community college for a year. A newly-released study from the Community College Research Center at Columbia University's Teachers College concludes that path may not be a bad idea; the study shows students earning a bachelor's degree who took some lower-division courses at a community college do better academically and have better employment outcomes than students who never earned credits from a two-year college.
The SDCCD is the region's largest provider of workforce training and education, and students with a degree or certificate from the SDCCD earn on average $400,000 more during their working lifetime than someone with only a high school diploma.
It's not too late to register for the fall semester; prospective students can discover their options and sign up for classes at ClassSchedule.sdccd.edu.