Designing her future at Continuing Education
Chong Mi Land came to San Diego Continuing Education for its fashion design program shortly after moving to Bankers Hill because she was frustrated with the dearth of clothing options available for her young daughter. "It seems the only thing off the shelf is nuclear pink with frills," quipped Land, whose knowledge about sewing and design previously had been limited to what she learned on her own.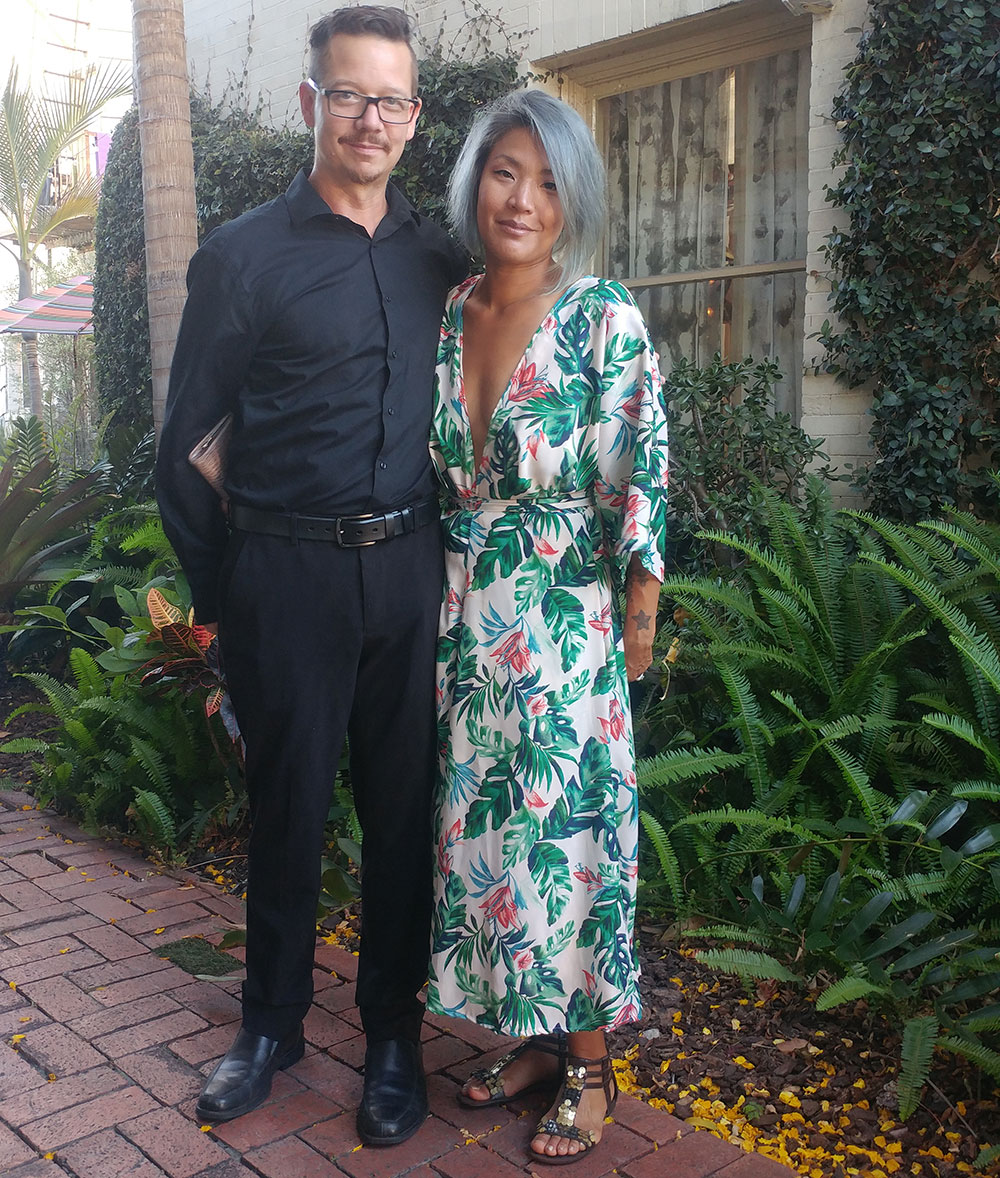 Today, less than two years after she began taking classes at the West City Campus, Land's daughter is a 6-year-old fashionista and Land has done work for both Comic-Con and the Cygnet Theatre in Old Town. She also runs a small clothing business called Land of Moon and sells items through an Etsy online shop.
WE recently asked Land about her experiences at Continuing Education.
Q. How did you hear about Continuing Education?
A. I learned about SDCE because I received a course catalog in the mail.
Q. How has Continuing Education helped you?
A. SDCE has enabled me to refine my skills and opened up doors to new opportunities, such as meeting some of my very skilled and knowledgeable instructors like Shirley Pierson, who is an amazing costume designer with a wealth of experience and talent. She enabled me to work at the Cygnet Theatre and gave me sound technical advice when I began my first big solo job for a design company. This program has given me access to new tools and wonderful like-minded people.
Q. Now that you have become more skilled as a designer and seamstress, how have the clothes you're making for your daughter changed?
A. The clothing I make for my daughter, myself, and others has become more complex and detailed. I am more willing and better able to execute what I could not before. In some instances, rather than using a pattern, I will make my own or modify an existing pattern to suit my needs. I can better replicate a favorite piece of clothing that I can no longer find for purchase. Additionally, the cost is often cheaper for me to make rather than buy.
Q. When and why did you decide it was time to start your own business?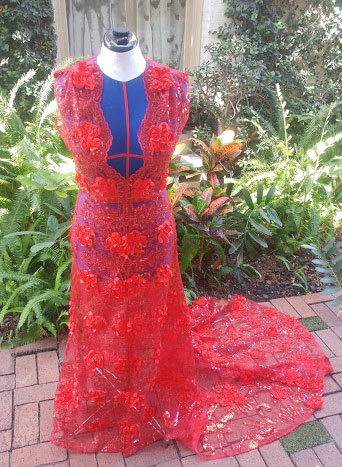 A. Over the years, I have had a career and different jobs that paid the bills, but didn't drive me the way designing and creating does. I had my hand in many different things, but making costumes, clothing and set pieces, working with my hands, and creativity brings me joy and inspiration. So the obvious path for me was to try and make this a reality and what better way than to create my own company and be my own creative team and boss? After working in the theater, taking custom clothing orders, and successfully completing two jobs, (The Amazon Prime Experience for Comic-Con and a pop-up Hulu NY Ad Week) for a design company, I had the confidence to start my own business.
Q. What should people know about Continuing Education?
A. I think that SDCE and the San Diego Community College District are more accessible and affordable than people realize or know. There is a wide range of programs from the technical to the creative that residents can access for free, as well as degrees that can be attained, again, at a low cost. And the certificate that I am earning at SDCE can be transferred for some credit at one of the district's community colleges.