District names new vice chancellor of Human Resources
September 8, 2020

|
Gregory Smith, a human resources manager with community college leadership experience, has been named Vice Chancellor of Human Resources for the San Diego Community College District (SDCCD).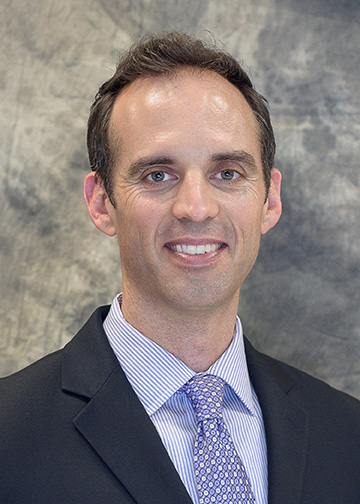 "I am looking forward to working with Gregory Smith as our new Vice Chancellor of Human Resources," said SDCCD Chancellor Constance M. Carroll. "He is talented and well qualified, with experience in all levels of personnel management in the California community colleges, the federal government, and industry. He will be a great addition to the San Diego Community College District."
In his role leading SDCCD Human Resources, Smith will oversee a team that directly supports a district with nearly 5,000 employees across three credit colleges and a large noncredit division. Areas of responsibility include collective bargaining, grievance administration, academic and classified employment, classification, compensation, leadership and staff development, diversity and EEO compliance, payroll, benefits, retirement, risk management, legal services, and policy development. Smith will also serve as the district's chief negotiator and as a member of the Chancellor's Cabinet.
The position is one for which Smith is well prepared.
Smith is currently Interim Assistant Superintendent/Vice President of Administrative Services at Shasta-Tehama-Trinity Community College District (STTCCD). As the district's principal business officer, risk manager, and legal compliance officer, Smith oversees a variety of operational areas in addition to his continuing role as Associate Vice President of Human Resources/Equal Employment Opportunity Officer. He provides strategic leadership for Information Technology, Campus Safety, Physical Plant, Business Office, Payroll, Food Services, and Bond departments while also leading many aspects of the district's COVID-19 response.
Prior to joining STTCCD in 2016, Smith filled several leadership roles with the U.S. Department of Labor including serving as District Director of three field offices and Director of Regional Operations in the Pacific Region. He also served as Assistant District Director in the department's Chicago field office and as Compliance Officer in the Phoenix field office.
Smith earned a bachelor of arts degree in English-literature and a bachelor of science degree in political science from Arizona State University in Tempe, Arizona. He also has a master of public administration degree from the University of Southern California in Los Angeles.
"It's a tremendous privilege to join the San Diego Community College District," said Smith. "I am excited to be part of a diverse and vibrant academic community providing open access to educational and economic advancement. Supporting faculty and staff through innovative and equitable Human Resources management is my passion. I look forward to collaborating with SDCCD's tremendous group of human resources professionals to continue supporting a diverse, equitable, and inclusive workplace culture empowering all employees to contribute to their fullest."
Smith will fill the role currently held by SDCCD Vice Chancellor of Human Resources, Will Surbrook. Surbrook is retiring in December after serving more than 11 years of exemplary service with the district and having overseen transformation of Human Resources over a period of significant growth across the district. Surbrook will continue with the district through December to assist with onboarding of its new vice chancellor.
Smith's contract is scheduled for ratification by the SDCCD Board of Trustees during one of the Board's September meetings. He will begin his assignment October 15.