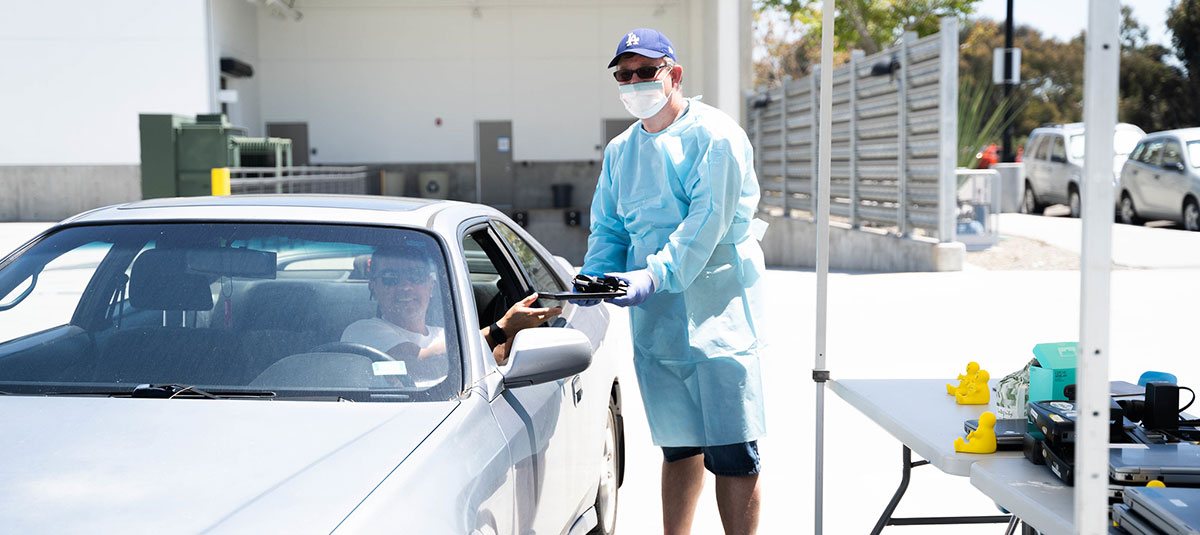 $500K grant to be used to purchase laptops for students
April 23, 2020

|
Approximately 1,400 community college students in San Diego County who are in need of laptops and internet connectivity for online classes will benefit from a $500,000 grant from The San Diego Foundation's COVID-19 Community Response Fund.
The grant, which was proposed by San Diego Community College District (SDCCD) Chancellor Constance Carroll, will be shared among the five community college districts in San Diego County that are part of the San Diego & Imperial Counties Community Colleges Association. More than 200,000 students in total are enrolled in those five districts – Grossmont-Cuyamaca Community College District, MiraCosta Community College District, Palomar Community College District, San Diego Community College District (for City, Mesa, and Miramar colleges, and Continuing Education), and Southwestern Community College District.
"The COVID-19 crisis has forced all of the community colleges in San Diego County to convert their classes to an online format. At the same time, many community college students lack the resources to make the transition to online education," said SDCCD Chancellor Constance Carroll. "We are grateful to The San Diego Foundation for its contribution that will add to our countywide effort to provide laptops and internet connectivity so that students can continue their education without falling onto the wrong side of the digital divide."
Chancellor Carroll said the grant money will be distributed immediately and that each district is currently determining which students will be eligible.
Colleges throughout the region have been distributing hundreds of laptops to students, many of whom are struggling to support themselves and their families. Still, more help is needed. Community colleges enroll among the most diverse population of higher education students in the country, approximately half are receiving some form of financial assistance, and too many are struggling to keep up with the transition to online classes because of the digital divide – a divide exacerbated by library closures that limit student access to computers and Wi-Fi.
"All students, regardless of economic status, need access to a computer and internet to improve their educational opportunities and ultimately, their futures," expressed Mark Stuart, President & CEO of The San Diego Foundation. "With the current crisis now requiring students to learn at home, it's more important than ever that we provide technology resources to children and young adults who will struggle to continue their education without these vital tools."
The San Diego COVID-19 Community Response Fund is hosted and administered by The San Diego Foundation in collaboration with San Diego County Supervisor Nathan Fletcher, the co-chair of the county's COVID-19 subcommittee, and seeded with $1.25 million from The San Diego Foundation and $1 million from San Diego Gas & Electric. The Fund to date has granted more than $5.1 million to San Diego nonprofits working on the front line to support low-wage workers, families and vulnerable communities impacted by the coronavirus outbreak.
ABOUT SDICCCA
The San Diego and Imperial Counties Community College Association is a collaboration between the six community college districts in the two-county area. SDICCCA comprises the community colleges in the two-county region that together serve more than 230,000 students. SDICCCA collaborates closely with San Diego State University, UC San Diego, Cal State San Marcos, the San Diego Workforce Partnership and other regional partners in developing and maintaining effective programs that ensure student success, serve the community, and train workers with up-to-date job skills.