Chancellor's Message: Legislative Advocacy Report
February 24, 2020

|
Dear Colleagues and Friends: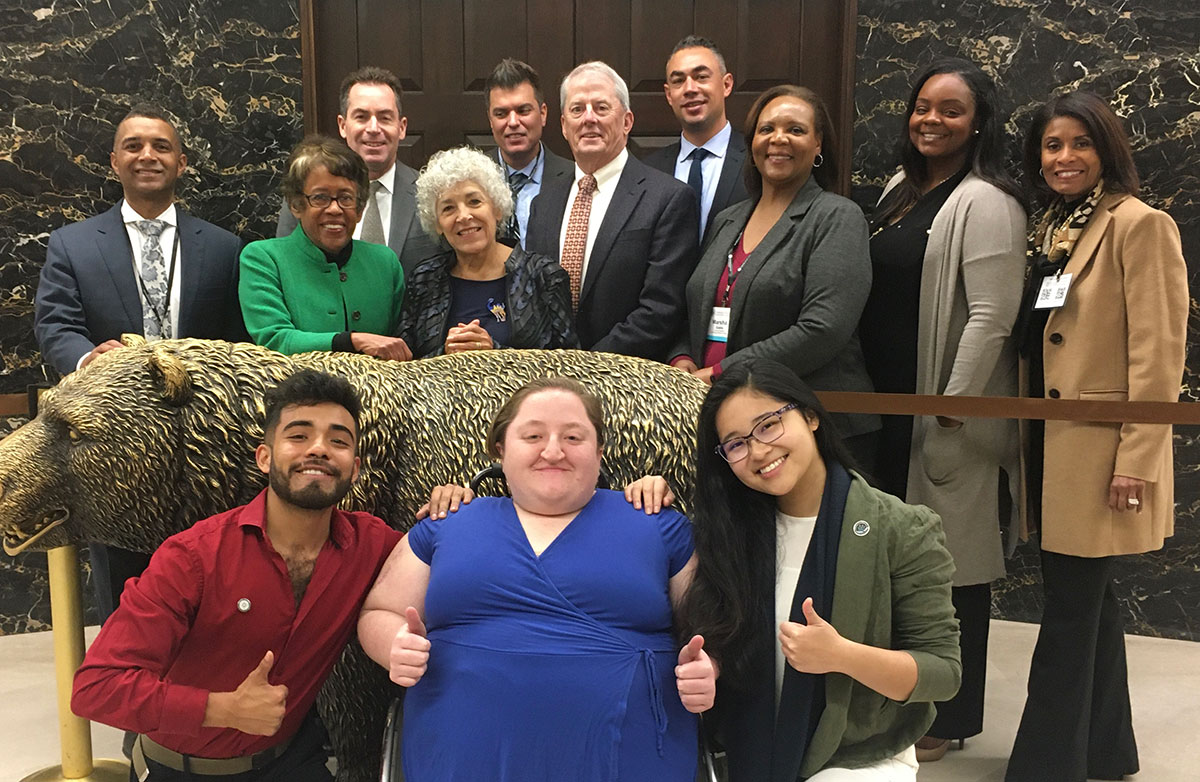 As you know, state and federal funding make up the largest percentage of the San Diego Community College District's (SDCCD) revenue and operating budget. In addition, the District is heavily influenced by new laws that are enacted each year in both Sacramento and Washington, D.C. As such, the SDCCD recently began its statewide and federal legislative advocacy efforts for the 2020-21 fiscal year. These efforts will continue through the legislative season. Here is a brief report on two recent advocacy trips.
Sacramento
Between Saturday, January 25 and Monday, January 27, the SDCCD delegation was in Sacramento for special workshops and to meet with legislators. For our legislative meetings, we joined colleagues from the five other community college districts that comprise the San Diego and Imperial Counties Community Colleges Association (SDICCCA) so that we could address common interests and highlight the strengths of our region.
This effort was part of the annual Legislative Conference sponsored by the Community College League of California (CCLC), which included a number of general session presentations by legislators, as well as workshops on specific political issues.
Three of our Board of Trustees members (Maria Nieto Senour, Sean Elo-Rivera, J.D., and Bernie Rhinerson) participated in the conference and legislative meetings. Student Trustees Oscar David Rendon (City), Taylor Carpenter (Mesa), and Van Dao Minh Anh (Miramar) were part of the SDCCD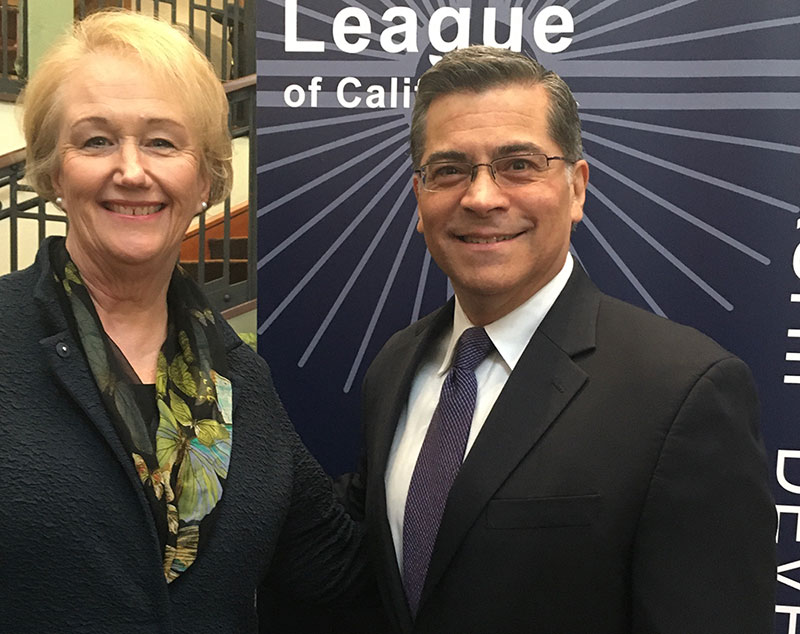 delegation and were active in raising questions and issues with legislators. Also joining me on the SDCCD team as participants and discussion leaders were Presidents Ricky Shabazz (City), Pam Luster (Mesa), and Carlos Turner Cortez (Continuing Education), Interim President Marsha Gable (Miramar), Vice Chancellor Stephanie Bulger, Dean of Outreach Shakerra Carter, Communications and Public Relations Director Jack Beresford, and Executive Assistant Margaret Lamb.
On Monday, the joint SDCCD and SDICCCA delegation secured a room in the Capitol and interviewed the following legislators: Assemblymember Lorena Gonzalez and Senators Ben Hueso and Patricia Bates. Several aides represented legislators who were unable to attend.
In our meetings, the primary issues we emphasized included adjustments to Governor Gavin Newsom's proposed budget, which was announced in January. Our recommendations included increasing per-student funding and fully funding the state's Student Centered Funding Formula, funding for full-time faculty positions, equitably funding financial aid for community college students, and more funding for deferred maintenance and instructional equipment. In addition, we jointly advocated for expansion of the Community College Baccalaureate, as well as legislative changes to the accounting mechanism for noncredit Career Development and College Preparation (CDCP) courses to census date as opposed to positive attendance (which would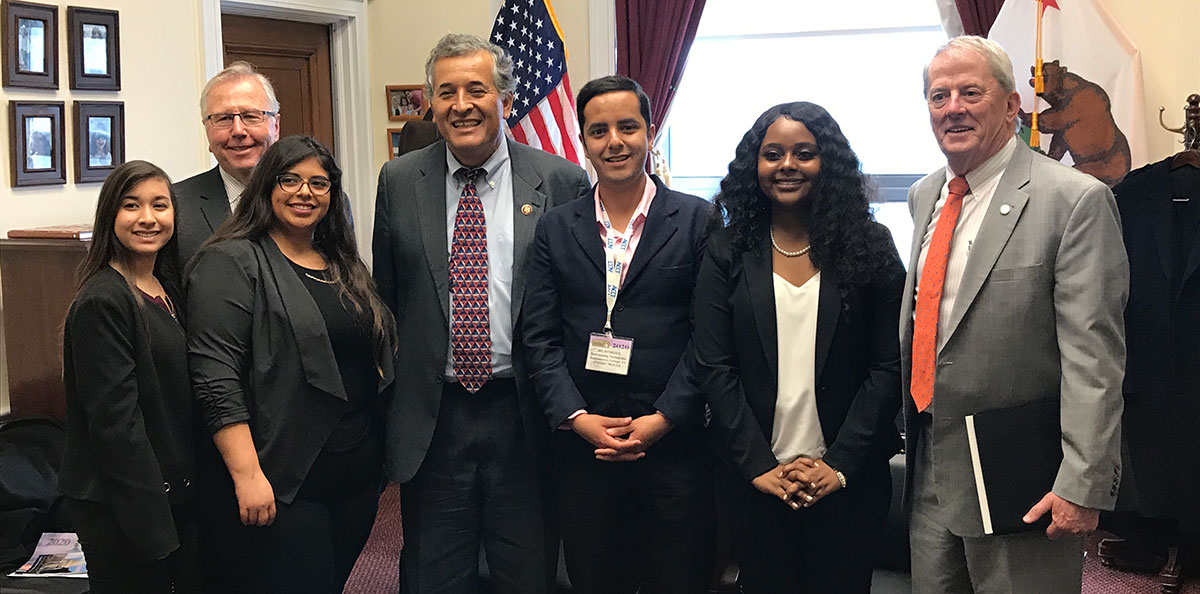 greatly benefit the District because of the large number of CDCP offerings provided by Continuing Education).
One of the highlights of the conference was a keynote address by California Attorney General Xavier Becerra, who was introduced by Mesa President Pam Luster.
Washington, D.C.
From Monday, February 10 through Wednesday, February 12, District Board member Bernie Rhinerson and Director of Communications and Public Relations Jack Beresford visited Washington, D.C., as part of the Association of Community College Trustees (ACCT) National Legislative Summit. In addition to his role on the SDCCD Board, Trustee Rhinerson serves on the ACCT Board.
While on Capitol Hill, the SDCCD delegation joined with colleagues from the Grossmont-Cuyamaca Community College District, MiraCosta Community College District, and Southwestern Community College District for several meetings. This included briefings with Representatives Scott Peters, Juan Vargas, and Susan Davis. In addition, briefings were held with education policy staff representing Senators Diane Feinstein and Kamala Harris. Lastly, the group met with Dr. Casey Sacks, the Department of Education's Deputy Assistant Secretary for Community Colleges, as well as education staff representing Congressman Adam Schiff (D-CA), who recently introduced the Food for Thought Act, which would create a demonstration program to make grants available to community colleges so they can provide free meals to food-insecure students.
Our advocacy also focused on continued support for DACA and expansion of Pell Grants for community college students including increasing the maximum grant, introduction of Short-Term Pell Grants, which would benefit the many students enrolled in short-term workforce-oriented programs, and expanding Second Chance Pell Grants which would benefit formerly incarcerated individuals. Workforce development was also an area of focus with opportunities to expand federal funding for several successful job training and career and technical education programs.
Our legislative advocacy will continue during the next few months. Please join us in the effort. Stay tuned . . .
Dr. Constance M. Carroll
Chancellor