Message from the Chancellor: The Dr. Martin Luther King, Jr., weekend
Celebrating the "Beloved Community"
Dear Colleagues and Friends: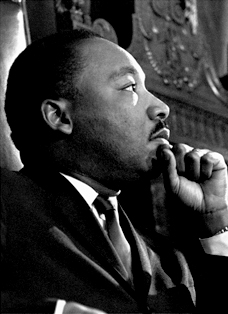 2020 looks as if it is going to be a banner year in many ways. It is fitting that a very important set of celebrations occur at the start. Each year, the San Diego Community College District (SDCCD), City, Mesa, and Miramar colleges, and Continuing Education make a concerted effort to support community events honoring Dr. Martin Luther King, Jr., and his legacy. It is my custom to share the activities, events, and projects we participated in or sponsored during this weekend of celebration. Dr. Martin Luther King, Jr., Weekend 2020, was filled with important events that resonated with the San Diego Community College District's values and goals for celebrating social justice and cultural diversity. Last weekend, SDCCD Trustees, faculty and staff, administrators, and student leaders joined the institutions of the City of San Diego and community organizations to participate in events highlighting the vision of an extraordinary man. One of Dr. King's most compelling visions was his concept of the "beloved community." The society he called for was to be characterized by equality of all people, by civility, by love, by world peace, by educational opportunity, by support for health and other needs, and by the willingness to crusade in non-violent ways to reach these goals.
Related coverage: See the photo gallery from the MLK Parade
During the weekend, we heard a number of inspirational speakers at the Jackie Robinson Family YMCA Breakfast on Friday (the keynote speaker was retired Mesa College Professor Starla Lewis), at the San Diego Educators' Breakfast on Saturday, and at the All People's Breakfast Celebration on Monday. Our participation demonstrated to hundreds of thousands of people who turned out for these events that our institutions believe in Dr. King's vision and pursue it through the educational mission of City, Mesa, and Miramar colleges, and Continuing Education. Being present and involved in these community events is important for us in the San Diego Community College District. In the words of Dr. King, written in a Letter from a Birmingham Jail in April 1963, "We are caught in an inescapable network of mutuality, tied in a single garment of destiny. Whatever affects one directly, affects all indirectly."
These events in Dr. King's honor enabled all of us to "witness" and provide testimony to his ideals and to demonstrate our own commitment, individually and collectively, to the humane causes that were espoused by this great civil rights leader, preacher, and educator. Dr. Martin Luther King, Jr., was not just a hero of the African-American Civil Rights Movement; he was and is the hero of the broader movement to provide opportunity, dignity, equal rights, peace, and fulfillment for all people irrespective of their heritage, background, beliefs, or economic condition.
Each year, one of the highlights of the Martin Luther King, Jr., Weekend is the MLK Parade, taking place on Sunday afternoon. City, Mesa, and Miramar colleges all featured impressive and instructive floats, along with hundreds of marchers. Special commendation and congratulations are in order for San Diego Continuing Education for its unique float with an imposing steel-wire Liberty Bell made by welding students and faculty, which won third-place in the float category.
It is my tradition to share with our District and community friends the memorable scenes from the MLK Parade. More than 400 people from City College, Mesa College, Miramar College, Continuing Education, the District Office, the Board of Trustees, the Student Trustees, and the College Police Department marched, rode, and shouted during the parade.
Until next year . . .
Dr. Constance M. Carroll
Chancellor
San Diego Community College District