The San Diego Community College District's (SDCCD) relationship with San Diego-based Naval Information Warfare Systems Command — formerly known as SPAWAR — illustrates how corporate partnerships are making a difference.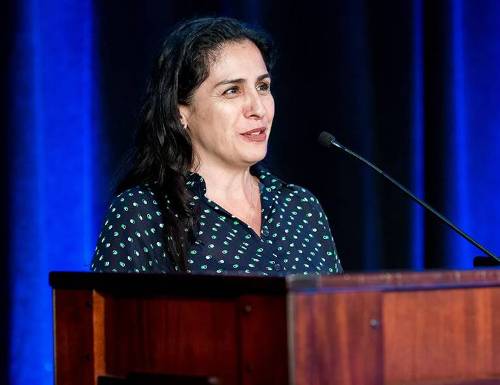 Naval Information Warfare Command and its Warfare Centers develop and maintain communications and information systems for the Navy. At the core of its mission is cybersecurity, an area that is seeing a critical shortage of qualified professionals.
According to a 2018 ISACA State of Cybersecurity report (ISACA is an acronym for the Information Systems Audit and Control Association), the industry is facing a shortage of nearly 3 million cyber security professionals worldwide. San Diego County is home to an estimated 8,500 cyber-related jobs, and the SDCCD is a regional higher-education leader in providing the skills needed for industry jobs.
In 2019, San Diego City College embarked on a new partnership that sends students in Science, Technology, Engineering, and Math (STEM) fields to paid positions with Naval Information Warfare Systems. Based on this successful pilot, the District is growing its relationship with the cybersecurity industry to include meeting the talent needs of additional employers with students from City, Mesa and Miramar colleges, as well as Continuing Education.
Mimi Rosado, Deputy for Corporate Programs at Naval Information Warfare Center Pacific, shared her take on the importance of corporate partnerships and its relationship with the SDCCD.
Q: Why do corporate partnerships with the San Diego Community College District matter?
A: "A couple reasons. We do recruit nationwide, but it is important to us to employ San Diegans who went to school in San Diego, who have roots and support systems in San Diego, who understand the cost implications of living in San Diego and have a greater chance of long-term success because they have family and social relationships in place. They understand the community. They understand the importance of the military in the community. But also, we feel very strongly about giving back to the community and offering an opportunity for a viable career to those who grew up here."
Q: How are the City College students recruited last year for the inaugural cohort in the new partnership between the SDCCD and the Naval Information Warfare Systems Command faring?
A: "Of the original 16, one is at UCLA with a delayed start date, one changed their major, and one didn't complete the security process. Everyone else is assigned to a technical project working with scientists and engineers and getting paid while going to school. With the coronavirus situation, all are teleworking right now just like everybody else. Nobody has been dropped because of COVID-19."
Q: How has the COVID-19 pandemic impacted the partnership between the District and Naval Information Warfare Systems Command?
A: "It hasn't. We are targeting to bring on an additional 25 students this calendar year, and even though we have had to cancel a May recruitment fair at City College, we are modifying the STEM/Cyber Career Event into a virtual process (online interviews were being conducted between May 4-15 and selections determined by June 5). We've partnered with the San Diego Cyber Center of Excellence, which will open up recruiting for cyber positions with their industry partners. We have 42 resumes on hand that are being vetted for consideration. We're moving forward, and we hope to have another cohort starting with us later this year.
Q: What are some of the benefits of hiring students from the SDCCD?
A: "We need diverse individuals who represent different backgrounds, and the San Diego Community College District's student population is as diverse as they come. Our collective strength in an innovative industry comes from the variety of backgrounds represented across the disciplines and we're excited to continue that tradition with San Diego City College students."