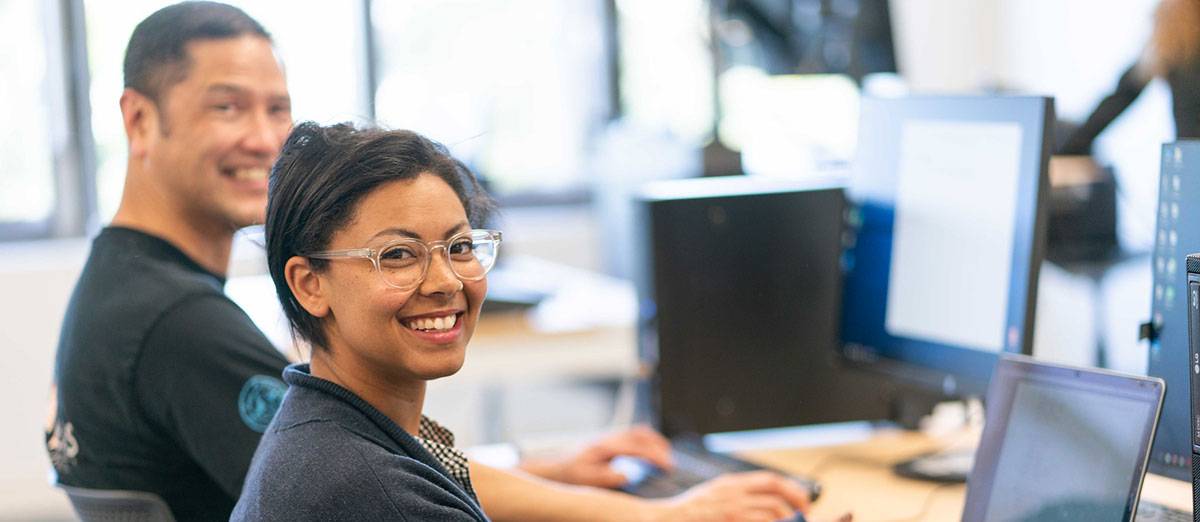 Community colleges, SDSU launch partnership to increase degree access
San Diego Mesa College and Southwestern College students will be able to earn SDSU degrees through new microsites being established.
Local community college students will be able to access and attain a San Diego State University degree through new partnerships with two community colleges without ever having to step foot on the SDSU campus.
As an initial pilot of the SDSU microsite model, SDSU will launch bachelor's degree completion programs at San Diego Mesa College and Southwestern College in Business Administration and Criminal Justice, beginning with the 2020-21 academic year. Additional programs are being planned for future years.
The microsites are being introduced to specifically address student and regional educational needs in the contemporary age of lifelong learning. Primarily, the microsites are designed to provide valuable SDSU bachelor's degree attainment options for non-traditional students on nights and weekends.
"The lives and needs of students who want to attend SDSU are significantly different than we've seen in prior decades. Many of them work part-time or full-time. They need the flexibility that online or nights and weekend options provide without having to attend for-profit colleges that do not provide the quality that SDSU can provide. They also want to attend SDSU and learn from our award-winning faculty. This need compels us to become more innovative to meet the needs of our students, now and over a lifetime," said SDSU President Adela de la Torre.
"We are grateful for our partners at Southwestern and Mesa, who share in our commitment to ensure that qualified students -- especially local community college students -- have both degree access and the support needed to be successful," de la Torre said.
Both agreements go to the respective boards of Southwestern and the San Diego Community College District for consideration in February 2020.
"San Diego State University is the public university of choice for many of our students, and with this new partnership our students will have the opportunity to earn a four-year degree on the Chula Vista campus," said Southwestern College Superintendent/President Kindred Murillo. "SDSU will be an inaugural partner in our new University Center, opening the door to endless educational opportunities for our students."
"We are excited to expand our partnership with San Diego State University to provide new learning opportunities for students," stated Mesa College President Pamela Luster. "The option to earn a Business Bachelor's degree through SDSU while at Mesa offers the greatest flexibility for our students, especially our adult learners."
Both community colleges are anticipating up to 60 students enrolled in each program for the fall 2020 launch of the pilot program.
Students supported through the new agreements would take SDSU courses in an online delivery format with on-site supplemental learning opportunities hosted at Southwestern and Mesa colleges.
SDSU will oversee these program offerings provided by SDSU World Campus, which has a newly defined mission and vision. College of Extended Studies became SDSU World Campus in fall 2019, with a mission of making SDSU more accessible to students with a broader range of goals, needs, circumstances and locations.
"Our refocused division is taking SDSU beyond its campus boundaries toward extended access to academic programs in new and innovative ways to lifelong learners everywhere,'' said Radhika Seshan, Dean of SDSU World Campus.
Students will have online access to all courses required for degree completion, and will receive advising and tutoring support, along with access to other resources and benefits.
"SDSU is excited to expand access to our academic offerings by partnering with our local community colleges," said SDSU Chief Diversity Officer, J. Luke Wood. "This enables us to serve an increasingly diverse student population with programs that are specifically designed to meet their needs."