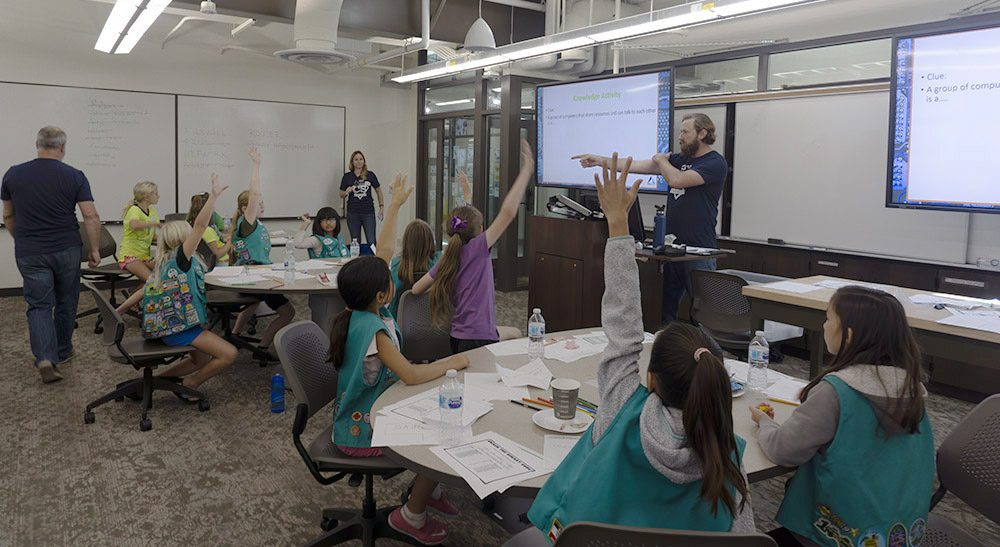 Sentek Global joins SDCCD's Corporate Council
Welcome aboard.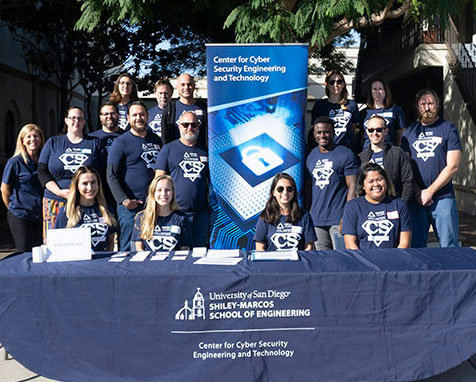 That's the message from the San Diego Community College District Corporate Council to Sentek Global, which is among the newcomers to the SDCCD industry group that has emerged as an integral adviser regarding workforce education and training. Comprising business representatives from industry clusters that drive San Diego's economy, the Corporate Council identifies strategies for meeting employer needs and developing workforce partnerships.
Headquartered in San Diego with worldwide capabilities and opportunities, Sentek Global is on the cutting edge in United States Department of Defense and commercial consulting. Founded by former Navy SEAL Eric Basu, Sentek Global provides highly technical cybersecurity and engineering consulting services to various government and commercial clients. Some of its largest government clients include Naval Information Warfare Systems Command (NAVWAR), the Defense Health Agency (DHA), and the Naval Sea Systems Command (NAVSEA), while also supporting joint programs involving other military branches and several U.S. allies. The firm employs more than 200 "Sentekians" in San Diego, the Washington, D.C. metropolitan area, and Charleston, S.C.
The Sentek Global Talent Acquisition team is always on the lookout for top talent with a passion for information security and supporting the warfighter at home and abroad. Through nearly two decades of growth, Sentek has focused on recruiting young talent from the region's universities, such as UC San Diego, San Diego State, and the University of San Diego. That is about to change.
"We've known for a long time that we are missing out on key talent coming from the community colleges, and we see this as an opportunity beneficial to all," said Joseph Tompkins, Sentek's Talent Acquisition Lead. "Short term, we want to see who all the players are on the council and how we can support their initiatives. We also want to work together in developing curriculum specific to industry needs, defense needs, and the district's needs in creating new cybersecurity opportunities."
Sentek is among those joining the SDCCD, the San Diego Cyber Center of Excellence, Naval Information Warfare Center Pacific (NIWC Pacific), and others at a virtual STEM/Cyber Career event, taking place throughout May, that had originally been planned for the City College campus before the COVID-19 pandemic hit. It also is looking into partnering with NAVWAR in streamlining security clearances that are needed before community college students and alumni can be hired.
"It looks like a promising opportunity and we're really excited to see what's next," Tompkins said. "We're really interested in growing our business here in San Diego."
Indeed, employment of information security analysts is forecast to grow 32% during the 10-year period ending in 2028, according to the U.S. Bureau of Labor Statistics. The region's cyber-related economy totals an estimated $2.2 billion annually, and some 58,000 technology specialists — from software developers and computer systems analysts to network and computer systems administrators — call San Diego home.
Cybersecurity, Tompkins said, is an area ripe for growth and an abundance of opportunities for community college students.
"The risks that we are facing are pretty substantial right now and we're seeing a huge uptick in new cybersecurity scams," he said.