Spring semester begins at Continuing Education
San Diego is leading the charge for higher levels of education and skilled workers for California's growing workforce. The state's largest noncredit adult education institution, San Diego Continuing Education (SDCE) is helping residents earn higher wages and find greater job security with free career education training in 'Middle Skills' industries. Enrollment is still available for spring semester, which begins Monday, Jan. 27, 2020.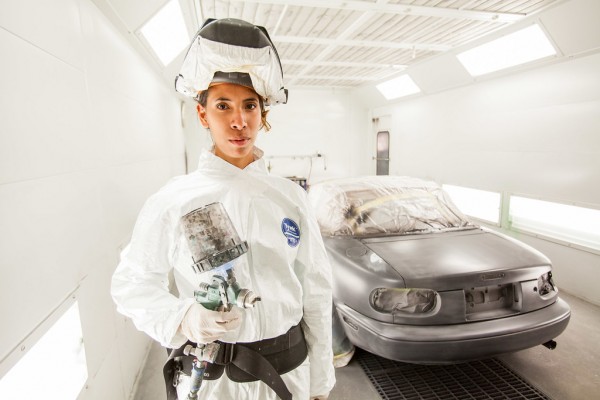 SDCE offers adult learners free career training programs in priority workforce sectors such as Automotive, Skilled and Technical Trades, Business and Accounting, Digital Media, Information Technology, Healthcare, Child Development, Fashion, Hospitality and Culinary Arts. Classrooms mirror manual labor industries to look like an auto shop or a hospital for a hands-on learning experience.
Skilled and technical trade programs are offered at no cost and additional equipment fees are often waived through access to student support programs and grants. Classes are available at seven campuses in San Diego from Barrio Logan in the south to Miramar in the north.
Additional free courses include High School Diploma/Equivalency, English as a Second Language (ESL), Citizenship, and Emeritus for adults age 55+.
This spring, SDCE will rollout upgraded and improved learning communities for students who traditionally face inequity in education and need assistance with employment, food, housing, transportation, classroom equipment, and social and emotional support.
"The support students receive beyond the classroom is critical," said SDCE President, Carlos O. Turner Cortez, Ph.D. "SDCE's wrap around services are available to combat barriers that prevent students from persisting in both learning and working."
Prospective students and their families are invited to a Spring Open House at SDCE's West City Campus to learn more about the school's free workforce training programs and classes. The free event is scheduled from 10 a.m. to 2 p.m. on Saturday, January 25 in Point Loma (3249 Fordham St., San Diego). Attendees will have the opportunity to tour the campus, enroll in classes, and shop the fashion department's fabric sale.
SDCE was named Entrepreneurial College of the Year by the National Association of Community College Entrepreneurship in 2019. SDCE is part of the award-winning San Diego Community College District. Many students achieve a high school diploma and/or career training certificate at SDCE and then transition to a SDCCD college, City, Mesa or Miramar.