New student trustees sworn in
June 11, 2020

|
The San Diego Community College District Board of Trustees on June 11, 2020 swore in students Destiny Munoz Gallegos of City College, Taylor Carpenter of Mesa College, and Sanam Azai of Miramar College as student trustees who will serve on the board through the spring 2021 semester.
Meet the students: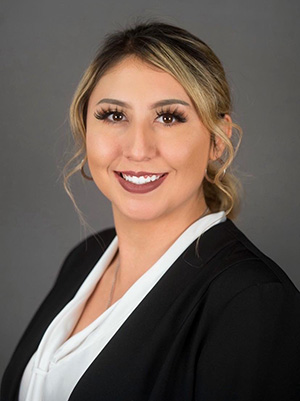 Destiny Munoz Gallegos
Destiny is the newly elected Associated Students Government President and Student Trustee for San Diego City College. She is currently majoring in Political Science for transfer and has a 3.0 GPA. Over the past two years, Destiny has been involved with ASG and Puente at City College. She has created, participated, and helped set up many events on campus from all aspects of student life, all while serving as the ASG Senate Vice President. Destiny is the former 2018 Miss National City. She is excited to serve as ASG President and Student Trustee at City for the 2020-21 school year. She strongly believes there are not enough women in politics, and she wants to be a leading example empower young women and all students on campus.
Taylor Carpenter
Taylor is a passionate and devoted student leader who served as the San Diego Mesa College Associated Students President for the 2019-2020 academic year, and was recently re-elected to serve a second consecutive term, a rare distinction. This will be her second year of service as a Student Trustee. As a Communication & Black Studies major, she believes that advocacy is one of the most important tools we can use to build a better future, especially for those people who cannot advocate for themselves, and she has worked tirelessly towards that goal. In her own words, "I represent marginalized voices. From people of color, to students with disabilities, to students who identify as LGBTQ, I represent students who feel like they don't have a voice, or are unable to use it."
Sanam Azai
Sanam started her academic career at San Diego Miramar College in the Fall of 2019. She graduated from Canyon Crest Academy and resides in Carmel Valley. She is a Political Science major with the intention to transfer. She has been involved as an ASG Senator for Spring 2020 semester and has sat on the Miramar Curriculum Committee.