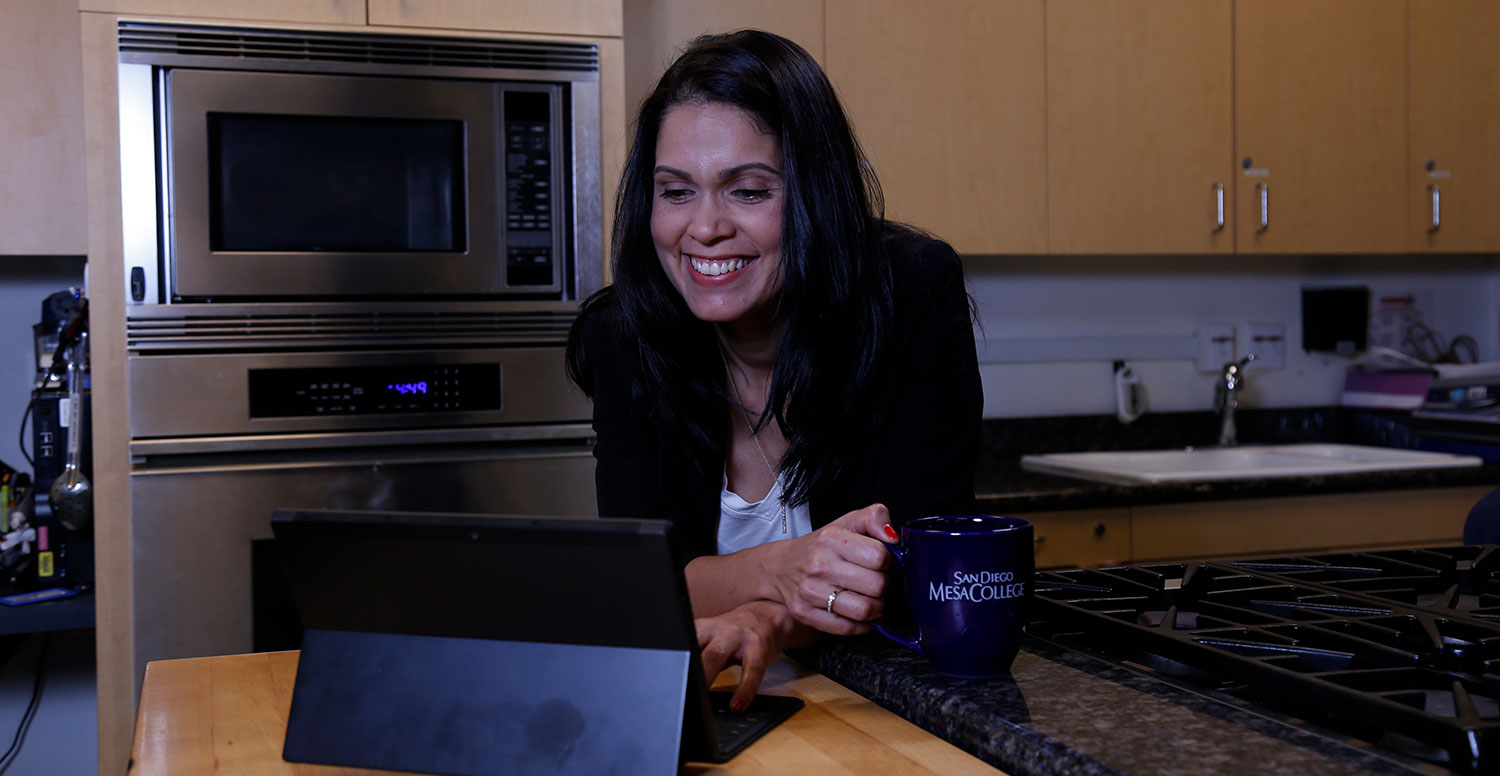 Open registration begins May 18 for summer session
May 5, 2020

|
The San Diego Community College District for the first time is offering its entire schedule of summer classes online, with open registration beginning May 18 and sessions – which range from four to eight weeks – starting as early as June 3.
With the COVID-19 pandemic creating an abundance of uncertainty for suddenly out-of-work San Diegans, there may not be a better time enroll at the SDCCD, which is the region's largest provider of workforce training and education.
"In these turbulent economic times, your decision to attend a community college is the best choice you could make to ensure you are competitive in the job market," said Chancellor Constance M. Carroll. "Because of the excellence of our faculty, small class sizes, and the personal attention that is provided to students, our students achieve their goals of employment or high academic performance when they transfer."
Those looking to explore a new career can find programs leading to a variety of growing professions such as graphic design, computer technology, social work, nursing, education, and public safety. Those looking to sharpen their skills in a field they are already in can find specialized classes ranging from accounting to web development. A complete list of summer courses, programs, and schedules is available online.
The SDCCD is offering a comprehensive support system that includes an online student orientation a 24/7 help desk, and an online learning pathways program.
Enrolling in the SDCCD is a sound investment: a student with an associate degree from City, Mesa, or Miramar colleges will see an increase in earnings of $10,000 each year compared to a person with just a high school diploma or equivalent in California. And at $46 per unit, enrollment fees are among the lowest in the country for a higher education system in the nation. Students can enroll for City, Mesa, and Miramar colleges classes here.
In addition, San Diego Continuing Education offers hundreds of cost-free, career-training and work-readiness programs at its seven San Diego campuses, many of which lead to associate degree programs at City, Mesa, and Miramar colleges. Among them are the Auto Technician, Clothing Construction, Culinary Arts, Child Development, Interactive Media, Business Information Technology/Office Systems, and Front End Web Developer certificate programs.
Students can register for San Diego Continuing Education classes here. Continuing Education's summer semester begins June 8.