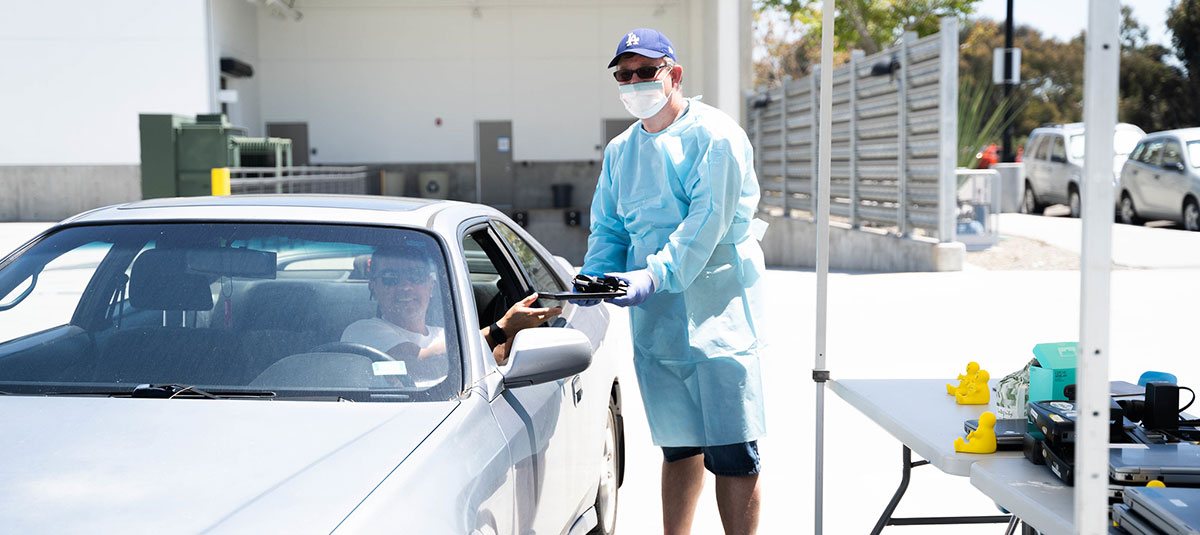 Top 10 NewsCenter stories of 2020
December 2, 2020

|
Everyone knows that 2020 has been a year unlike any other. Due to the COVID-19 pandemic all instruction and operations at the San Diego Community College District transitioned online to ensure the safety of students and employees in the district. This transition shaped the information that people needed most, while events that would have been in person went virtual. Here are the Top 10 most-read stories from the SDCCD in 2020.
No. 10
P. Wesley Lundburg named president of San Diego Miramar College – 782 page views
San Diego Miramar College welcomed a new president in Summer 2020. Dr. P. Wesley Lundburg came to San Diego from Long Island, N.Y. where he was Executive Dean and CEO of the Ammerman Campus at Suffolk County Community College. "This college has a rich history of offering high quality academics with a truly comprehensive array of programs. Having grown up in Penasquitos, I'm particularly invested in the community and am excited to have the opportunity to return home and contribute to the place I love. The faculty and staff are clearly a dedicated group, and I am honored to have been selected to join them and work alongside them," Dr. Lundburg said.
No. 9
California Budget 2020-21 – 828 page views
Before COVID-19 took over, California Governor Gavin Newsom delivered a proposed budget for the state in January. The governor originally proposed a budget that would have left the state with a $6 billion surplus, but due to the pandemic, it was gutted in the May Revise. The new budget proposal for 2020-21 is $134 billion, which represents a $54.3 billion shortfall. The revise also reduced ongoing funding for the California Community Colleges by $1.1 billion compared to the governor's January proposal. The May Revise did call for sustaining support for two years of free community college tuition for eligible students, the Student Success Completion Grants, a number of categorical programs at current funding levels, including Educational Opportunity Programs and Services (EOPS) and DSPS Disabled Students and Services Program (DSPS); and provides $10 million in ongoing support for immigrant legal services.
No. 8
Food banks around San Diego County - 969 page views
With the closing of college campuses, students who relied food banks at local campuses looked to local food banks as an alternate source to help supplement their food. Distribution centers in San Diego County have been helping an increasing number of people who need additional support due to the pandemic. In a 2019 survey, 54% of students said they were facing housing insecurities, 19% said they were homeless, and 42% were dealing with food insecurity. In a recent districtwide survey, more than half of SDCCD students said they've suffered a loss of income because of the pandemic and one in four saying they can't afford to pay their rent, mortgage, or utility bills.
No. 7
District to continue online instruction for remainder of 2020-21 academic year - 1,086 page views
In September, the SDCCD announced that it will continue online instruction through the January 2021 intersession and Spring 2021 semester. All district classes and operations have been conducted remotely since March 23 to help curb the spread of COVID-19. Some hybrid classes have been offered to accommodate various science and clinical laboratory sections, career classes with technical components, and classes for first responders, which are offered on campus with all health protocols required. Decisions regarding the 2021 summer session have yet to be determined.
No. 6
Chancellor Carroll to retire in 2021 – 1,098 page views
Dr. Constance M. Carroll, who has served as chancellor of the San Diego Community College District since 2004, announced that she will be retiring in June 2021. Among her many accomplishments as chancellor, she helped establish the California Community College Baccalaureate Program and the San Diego Promise. She also oversaw the transformation of the district's campuses funded through the voter-approved, $1.555-billion Propositions S and N bond measures. In retirement, Chancellor Carroll says she will pursue other avenues of service in education and in cultural organizations.
No. 5
Internet service providers offer discounts – 1,156 page views
Many companies and organizations have tried to find ways to contribute during the pandemic. Among them were internet service providers offering discounts to students who suddenly found themselves in need of affordable internet services after many sources of internet networks became unavailable, including college campuses, public libraries and other business that offered access to free wifi.
No. 4
$500K grant to be used to purchase laptops for students – 1,249 page views
The San Diego Foundation's COVID-19 Community Response Fund donated $500,000 to five community college districts in San Diego to help students continue their studies after classes moved online in response to the pandemic. Many students found themselves struggling to gain access to laptops and an internet connection so they could continue with their classes. "All students, regardless of economic status, need access to a computer and internet to improve their educational opportunities and ultimately, their futures," expressed Mark Stuart, President & CEO of The San Diego Foundation. "With the current crisis now requiring students to learn at home, it's more important than ever that we provide technology resources to children and young adults who will struggle to continue their education without these vital tools."
No. 3
Special message from the Chancellor's Cabinet regarding Black Lives Matter protests – 1,411 page views
The murder of George Floyd in Minneapolis was followed by protests throughout the country launching an even bigger Black Lives Matter movement than ever before. In response, the Chancellor's Cabinet released a message expressing its commitment equity and equality. The message also described the pain and frustration over so many senseless murders as well as a need for community. "We also understand that grief for victims both named and unnamed, both local and distant, weighs heavily on many members of our community, and we, too, struggle with our own sense of anger, heartbreak, and concern."
No. 2
Registration for the new semester – 3,888 page views
Registration is an important time of year whether a student is just getting their college education started or they are preparing to graduate and/or transfer. Students want to ensure they get off to a good start or have the classes they need to move on to the next step. Our registration coverage offers information on new programs, support services such as counseling, and this year, information on online and hybrid instruction due to the pandemic.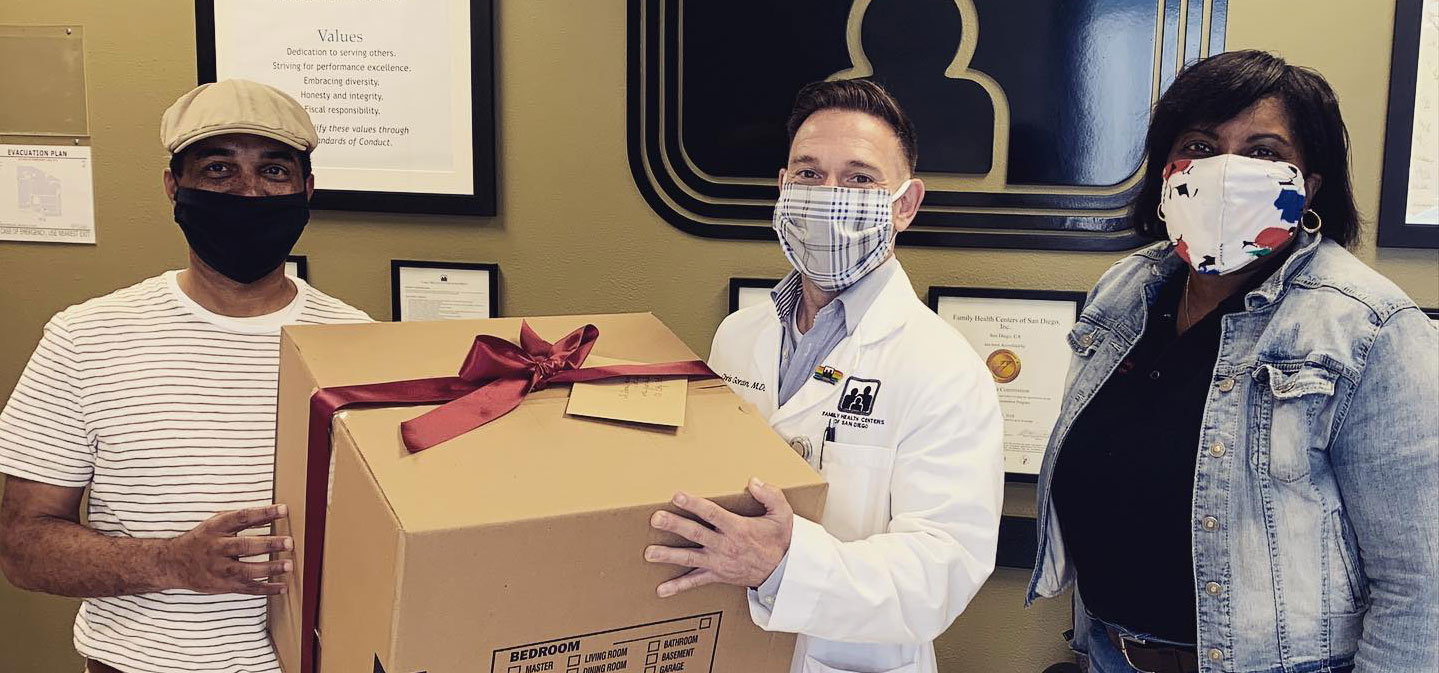 No. 1
COVID-19 COVERAGE – 27,720 page views
The SDCCD issued numerous updates on the coronavirus since March in the form of letters to students, news articles and messages from Chancellor Constance M. Carroll. These updates offered information on online learning, student support, remote business operations, and the overall status of COVID-19 in San Diego County, California and throughout the United States. The underlying message of these communications was always gratitude for how flexible and reliable students, faculty, and classified professionals have been about making such dramatic changes to their work, while continuing to support student success, operations throughout the district, and each other. ... And as always, stay well.
4,597 views - Heroes are made here
4,323 views - Chancellor Coronavirus preparations video
1,725 views - Switching to remote operations
1,721 views - Entrepreneurship Program at Miramar College
1,263 views - Celebrating Pride
1,109 views - Congratulations Promise graduates
937 views - Remembering Rosa Parks
922 views - Honors students celebrated
894 views - Miramar Signing Day
863 views - MLK Parade
781 views - Keeping the Promise
700 views - Convocation Fall 2020
700 views - Chancellor's forums
639 views - Meet New Miramar President P. Wesley Lundburg
607 views - Transition to online instruction
541 views - Drive-thru art exhibit at Mesa
540 views - HUBU conference
383 views - City College distributes laptops
333 views - Food Distribution at Miramar College
182 views - Special FX moulage video
2,018 views - Fall Semester begins virtually
1,806 views - MLK Parade Photos
1,435 views - City College drive-thru graduation
1,427 views - Special effects injuries
865 views - Mesa College drive-thru graduation
744 views - Photo 360 at City College
302 views - Continuing Education fundraiser photos
283 views - Spring Semester begins
269 views - Drive-thru art gallery