Social Justice In Action with Holocaust survivor Edith Eger
September 30, 2020

|
San Diego Continuing Education and the SDCE Foundation are honored to host renowned speaker, author, and internationally acclaimed humanitarian Dr. Edith Eva Eger from noon to 1:30 p.m. on Wednesday, October 7, 2020.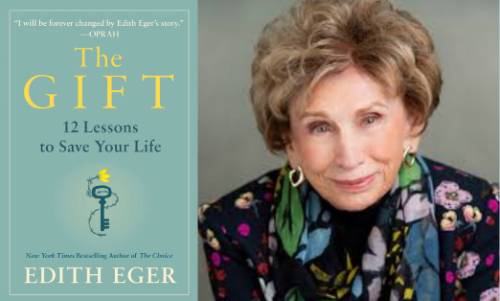 Join the fourth of the SDCE President's In Focus Town Hall series that address issues and impacts of racial inequities. These Town Halls are designed for the campus community to come together to increase understanding and process pervasive injustices in courageous conversations with members of our community and with one another.
Dr. Eger and her sister survived multiple death camps during the Holocaust when Jews, Catholics, LGBTQ persons, and people with disabilities were targeted for annihilation. She recently released a new book, The Gift. At the discussion Dr. Eger will talk about intersectionality, traumatic stress and resiliency.
All are welcome. View previous In Focus discussions.