District Board of Trustees to hold virtual meeting April 9
In response to the ongoing COVID-19 pandemic and protocols banning social interactions, the San Diego Community College District (SDCCD) Board of Trustees will hold its first-ever virtual meeting at 4 p.m. on Thursday, April 9.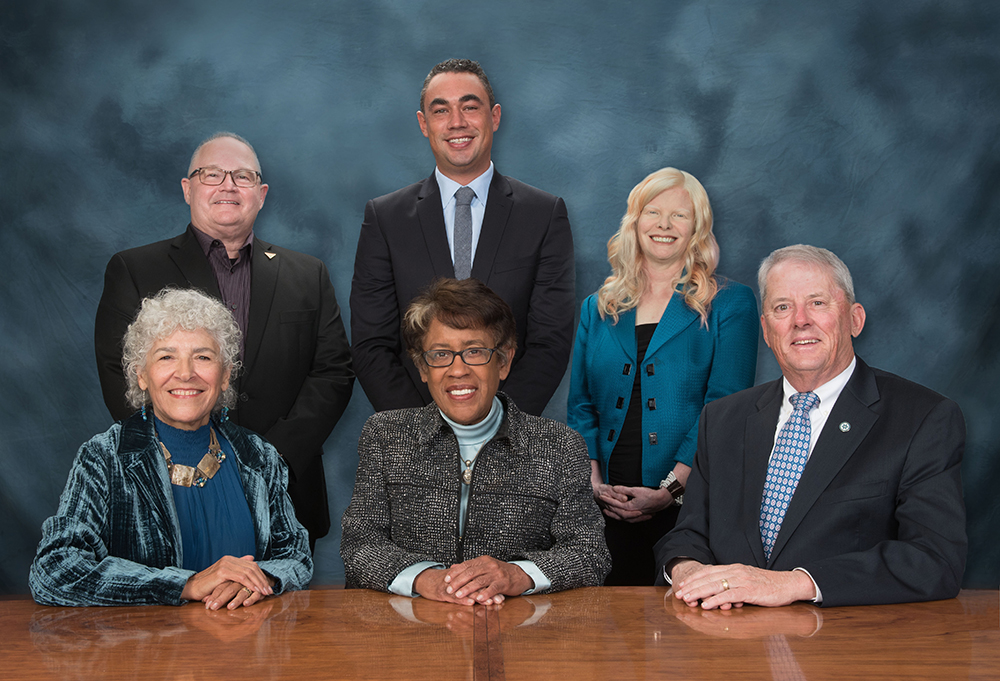 District board members, the SDCCD chancellor, and other governance leaders will participate in the board meeting remotely using Zoom. The public can watch a YouTube live stream of the meeting.
Among the items coming before the board is an update on the tuition-free San Diego Promise program, which has served 4,360 students since its implementation four years ago and is now among the largest of its kind in the state.
The board will also ratify a resolution endorsing Senate Bill 874 (Hill-San Mateo) which would extend and expand the state's program which allows community colleges the ability to offer four year degrees. The bill would eliminate the 2026 sunset date on the existing baccalaureate programs at San Diego Mesa College and 14 other California community college campuses and allow for an expansion of such programs at any of the state's 115 community colleges.
In addition, the Board of Trustees is expected to adopt a resolution officially acknowledging the outstanding contributions of SDCCD faculty, classified professionals, and administrators in response to the COVID-19 pandemic.
Members of the public who wish to comment on agenda and non-agenda items can do so via email at boardoffice@sdccd.edu or through an online form. Public comments should be sent prior to 2 p.m. the day of the board meeting and will be read aloud during the public comment section.
The virtual board meeting comes as the San Diego City, Mesa, and Miramar colleges, and all seven San Diego Continuing Education campuses are closed and have transitioned completely to online classes. Each institution is working to assist students and faculty with the transition, including providing them with laptops, webcams, and other equipment.