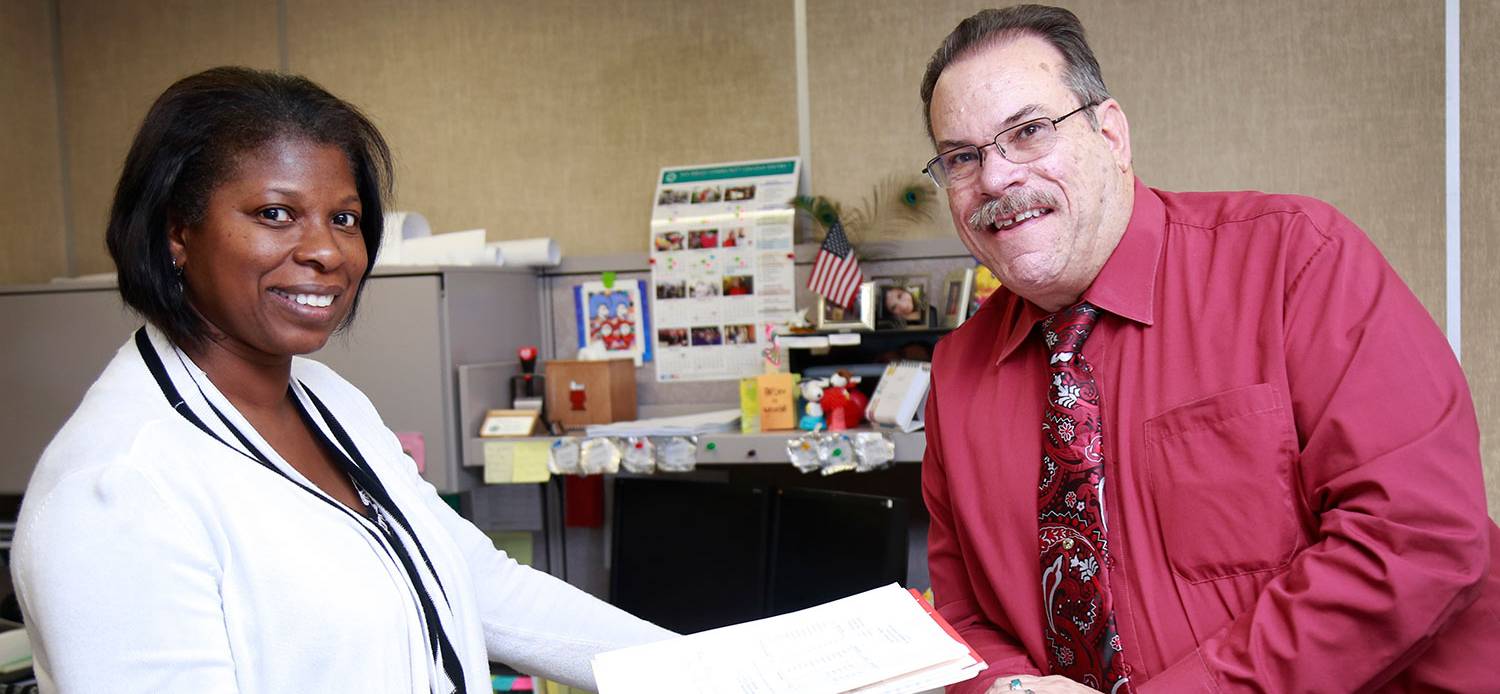 After four decades in public service, Vice Chancellor calls it a career
December 7, 2020

|
Will Surbrook gets right to the point when asked how his career path took him from being a delivery driver at a diaper service company to becoming the San Diego Community College District's (SDCCD) Vice Chancellor for Human Resources. "I tell anyone who asks, you just have to do two things," Surbrook said. "Come to work and do a good job. Good things will happen."
Good things have been happening for more than 45 years, including the past nine as a member of Chancellor Constance M. Carroll's Cabinet at one of the leading community college districts in the country. Come January 1, however, Surbrook will retire from a position with responsibility over areas that include collective bargaining, leadership and staff development, diversity and Equal Opportunity Commission compliance, compensation, grievance administration, payroll, benefits, and more.
A former president of California School Employees Association, Chapter 724, Surbrook has served as the SDCCD's lead negotiator in contract talks with labor unions and his tact and communication skills have contributed to maintaining positive relationships that have been mutually beneficial to the district and its nearly 5,000 employees across San Diego City, Mesa, and Miramar colleges, San Diego Continuing Education, and SDCCD headquarters in Mission Valley.
He also oversaw a major conversion of the SDCCD records and systems to PeopleSoft, which has significantly improved the ability to manage areas of responsibility ranging from payroll to benefits. In typical Surbrook style, however, the Vice Chancellor deflects credit and praises others ("If it wasn't for Betty Robles-Leal and Amanda Stopper, I don't know where we'd be") for their work.
Likewise, he attributes his success in overseeing the expansion of the SDCCD's Leadership Academies – expansive professional development programs building leadership skills of employees ranging from groundskeepers to academic department heads – to people such as Robyn Taylor and Erin Milligan Hill and Chancellor Constance M. Carroll.
"You can't lead without good leaders, and this is one of the best-run districts you could find anywhere," Surbrook said. "This district, with Chancellor Carroll and this Board of Trustees, has made this job, despite its challenges, easy. It's a privilege to work for Constance and it's a privilege to work for this Board."
The feeling is mutual.
"Will Surbrook has been an extremely effective leader for all of human resources, including the development of innovative professional development programs, a major computer software conversion, and successful bargaining with the district's labor unions and other groups," said Chancellor Carroll. "I have enjoyed working with him and exchanging bad jokes with him. I wish him the best in his retirement."
Working as one of the highest ranking administrators at a community college district that is impacting the region like no other wasn't on Surbrook's mind when he graduated from Morse High School in 1975 and began working as a delivery driver at Babyland Diaper Service. That was followed by a job delivering food to cafeterias in the San Diego Unified School District, where Surbrook ("Come to work and do a good job. Good things will happen") rose up the ranks, became a CSEA chapter president and ultimately ascended to the position of Director of Employee Relations at San Diego Unified.
He came to the SDCCD as Employee Relations Director in 2009. Along the way, he went back to school at night, earning a bachelor's degree in human resources from National University.
Surbrook is being succeeded by Gregory Smith, who comes to the SDCCD from the Shasta-Tehama-Trinity Community College District, where he served as Interim Assistant Superintendent/Vice President of Administrative Service.
Surbrook plans to spend much of his retirement seeing the country from his motorhome.
"I haven't really spent much time east of Vegas," said Surbrook who was born in Las Vegas and moved frequently while his father, who served in the Navy. "I'm looking forward to seeing the fall colors of New England, the beaches of Florida, the prairies and farmland of the Midwest. I just want to take a little break, travel a little bit and enjoy our grandkids."