Chancellor search candidate forum: Dr. Barbara Kavalier
February 18, 2021

|
Dr. Barbara Kavalier will participate in a forum as a finalist to be the next chancellor of the San Diego Community College District from 9 to 10 a.m. and from 3 to 4 p.m. on Wednesday, February 24, 2021.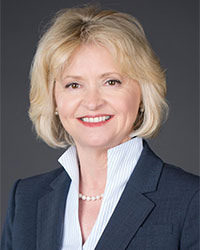 Finalists for the chancellor position are St. Charles (Missouri) Community College President Barbara Kavalier, Ph.D.; Pima (Arizona) Community College Chancellor Lee Lambert, J.D.; San Diego Mesa College President Pamela Luster, Ed.D.; and San Diego College of Continuing Education President Carlos O. Turner Cortez, Ph.D.
Each of the four finalists will take part in two, one-hour forums. All forums will be open and broadcast to the public via Zoom; you do not need to register to attend. Each forum will be able to accommodate up to 1,000 attendees. To ensure as many people can participate as possible, please attend only one forum for each candidate. Faculty, classified professionals, administrators, students, and the public are encourged to attend and take the opportunity to meet and learn more about the finalists.
Join Dr. Barbara Kavalier's forum here. The webinar ID number is 934 9680 8663.
Learn more about the Chancellor Search.
Read Dr. Barbara Kavalier's Biography.
Following the forum attendees are encouraged to fill out this feedback form.