Dean of Equity to oversee various social justice committees
January 8, 2021

|
Dean of Equity Roberto C. Valadez couldn't be more clear: "Our mantra at City College is social justice," he said. "Social justice is at the core of what we do."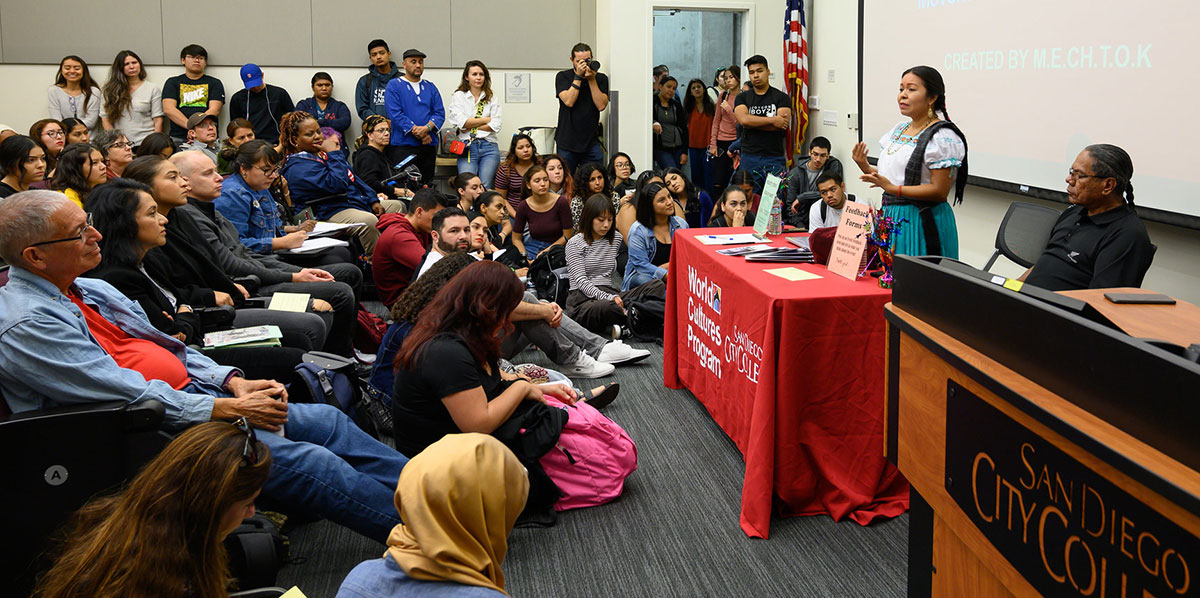 As part of that mission, City College is bringing several social justice committees — including Social Justice, City Voices, Diversity, and World Cultures — together under the Dean of Equity's umbrella in large part to help prevent an overlap of programming and to streamline oversight.
Each faculty-led committee will retain its independence and mission. The Diversity Committee, for example, will continue to take a lead role in fostering a campus environment that welcomes and respects diverse life experiences and is committed to promoting diversity among the faculty and staff that reflects the diversity of the City College student population. The World Cultures Committee will continue to promote and support the experience of global culture through film, drama, literature, expert speakers, and the arts.
Nearly 80% of City College's students are racial or ethnic minorities, and the college — designated as a Hispanic Serving Institution — has a Latinx student population of 52%. Since 1914, City College has been at the forefront in offering generations of students from diverse backgrounds access to education and the support to succeed as they strive for upward mobility. Highlights include initiatives ranging from the annual Social Justice & Education Conference to the Urban Scholars Union of formerly incarcerated students.