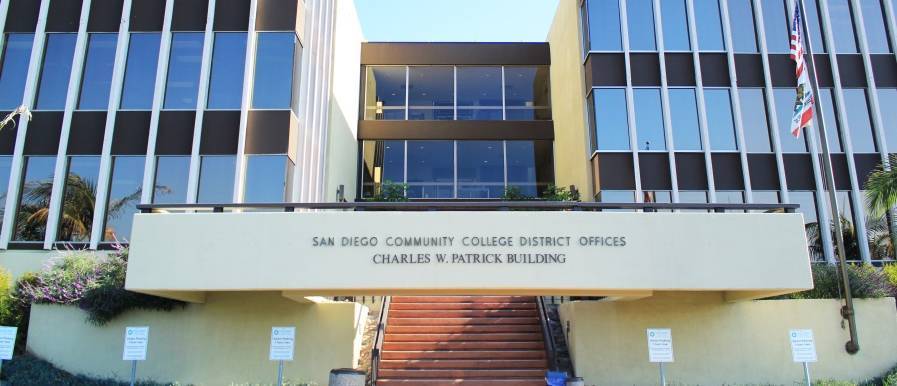 San Diego Community College District adopts $872 million budget
September 10, 2021

|
The San Diego Community College District (SDCCD) Board of Trustees has adopted an $872 million budget for 2021-22 that represents a 12% increase compared with the previous year's budget.
The SDCCD's balanced, 2021-22 budget includes $552 million in General Fund spending and $320 million in other funds. Most of this year's budget increase is in the General Fund for COVID-19 related federal and state stimulus funds to provide direct financial aid to students impacted by the pandemic and funding to ensure continuity of instructional operations.
Among the budget's highlights:
- The district received $126.5 million from the Federal Higher Education Emergency Relief Funds (HEERF) to assist with COVID-19 related expenditures and direct support to students in the form of $49 million in emergency grants.
- The SDCCD anticipates receiving $2.3 million from the state to help support the district's tuition-free San Diego Promise, which benefits thousands of students at City, Mesa, and Miramar colleges.
- Other highlights include state funding for full-time faculty hiring. The district plans to hire 25 full-time faculty at its four colleges over the next two years.
- Additionally, the budget includes $17.2 million in one-time funds for deferred maintenance and instructional equipment and materials.
"We continue to face significant challenges due to the COVID-19 pandemic," said SDCCD Chancellor Carlos O. Turner Cortez. "However, it is a credit to our district that we are able to begin the year with a balanced budget that addresses our primary mission which is ensuring students have access to high-quality educational opportunities."
SDCCD Board of Trustees President Maria Nieto Senour agreed, saying the district's budget takes a responsible approach with regard to fiscal stability while also supporting students during these unprecedented times.
"The Board of Trustees is committed to serving the needs of our community by prioritizing student access and providing pathways for transfer to universities and preparation for employment," said Board President Senour.
One of the SDCCD's biggest challenges is addressing steep increases in the employer contribution to the CalSTRS and CalPERS retirement systems, which continue to grow by tens of millions of dollars, and, in turn, increases annual operational costs. In fact, contributions to CalSTRS and CalPERS for mandated pension obligations have more than doubled in the last eight years.