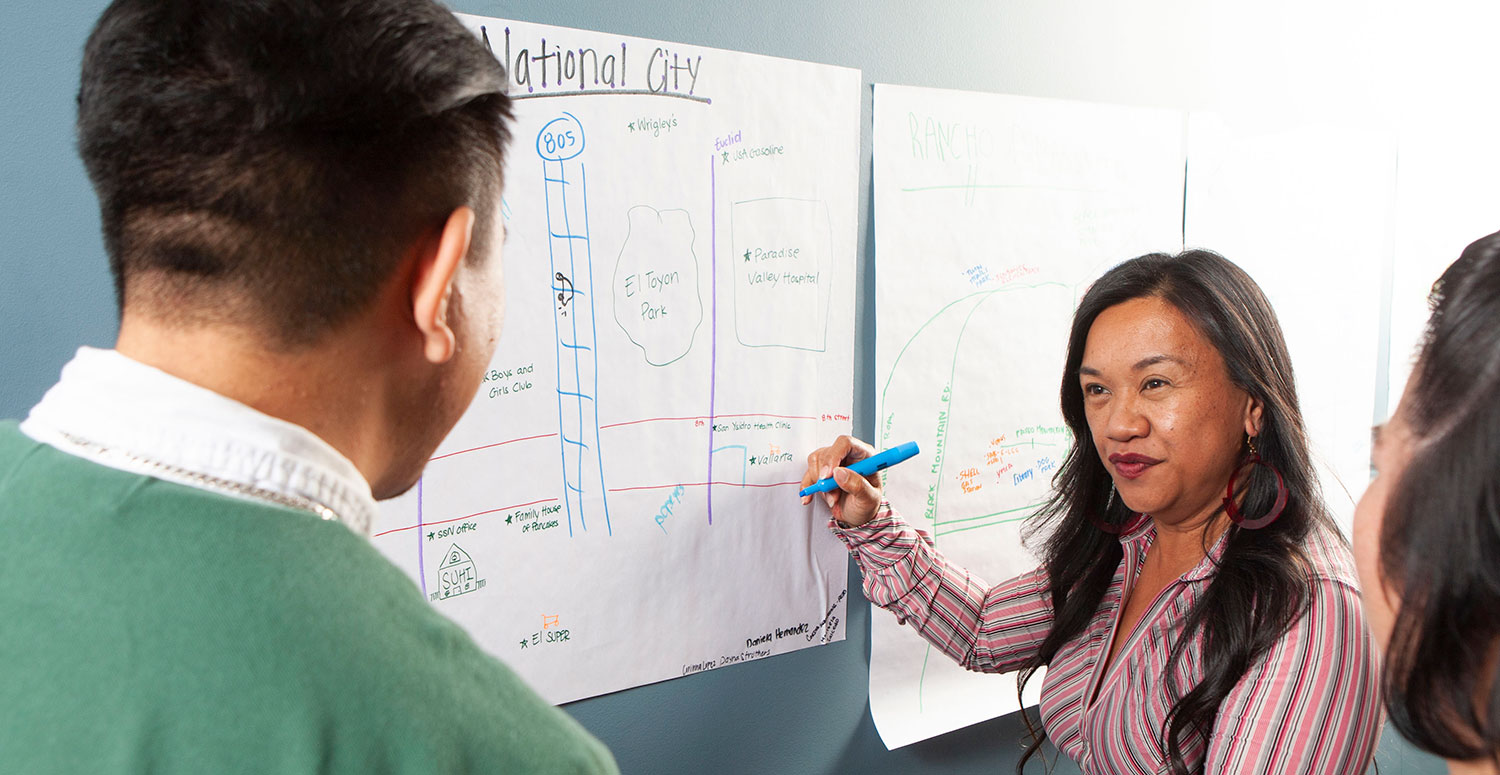 25 full-time faculty to be hired at the San Diego Community College District
September 7, 2021

|
The San Diego Community College District (SDCCD) has received funding from the state of California to hire 25 new full-time faculty members over the next two years to increase the number of full-time faculty at its four colleges.
The new full-time faculty positions are being created as part of a statewide effort in the California Community College system following an infusion of $100 million included in the state's 2021-22 budget. State officials believe hiring more full-time faculty will assist in achieving the system's diversity, inclusion and equity goals while moving the system closer to its target of having 75% of faculty be full-time.
"The San Diego Community College District welcomes the opportunity to enhance its colleges by increasing the number of full-time faculty," said SDCCD Chancellor Carlos O. Turner Cortez. "Students will really benefit as full-time faculty work a full-time teaching load on campus, which enables them to be regularly available to meet with students outside of class and mentor them from year-to-year."
In total, 13 new full-time faculty will be hired at San Diego Miramar College and four each at San Diego City College, San Diego Mesa College, and the San Diego College of Continuing Education. The additional positions at Miramar College are a critical investment to support students in meeting their educational needs following a sharp increase in student enrollment at the college over the past decade. Miramar will proceed with hiring seven positions this year and six positions next year. City, Mesa, and Continuing Education will proceed with hiring all their positions this year.
The SDCCD is receiving $2.9 million to fund the new positions. The state stipulates that any new hires must be beyond what the district would have hired without state funding.
"Each of the SDCCD's colleges offers a welcoming environment and a great place for someone to build their career while serving our diverse student population," Chancellor Cortez said.