Mesa College sends Track & Field athletes and coach to Tokyo Olympics
July 21, 2021

|
San Diego Mesa College Athletics has a strong history of sending athletes to the Olympics, and this year, despite the pandemic, is no exception.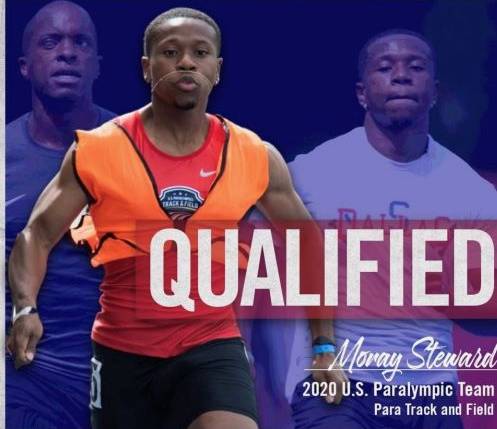 U.S. Paralympics Track & Field announced that Wesley Williams (Visalia, Ca.) and Moray Steward (Escondido, Ca.) will guide T11 athletes Lex Gillette (Raleigh, North Carolina) and David Brown (St. Louis, Missouri), respectively, at the Paralympic Games Tokyo 2021. As guides, Williams and Steward are considered full members of the 2020 Paralympic Track and Field team.
Steward, a freshman at San Diego Mesa College during the 2019-20 season, is a relative newcomer to para track and field, but was set to compete in the 100m. When his collegiate track season was cancelled due to the COVID-19 pandemic, he discovered adaptive athletics and the potential to serve as a guide. Now, he will compete at the highest level the sport has to offer. He will guide Brown in the men's T11 100m in Tokyo.
Williams and Steward join the 62 athletes announced to the Tokyo team following the U.S. Paralympic Team Trials – Track and Field, which took place in Minneapolis, Minnesota, in June. The Paralympics run from August 24 – September 5. Track and field competition kicks off on August 27 and concludes September 5.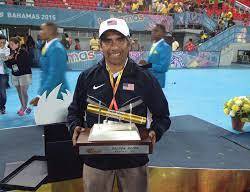 In addition, retired Mesa College Track & Field Coach Manny Bautista has been announced as the Event Manager as part of the Olympic Games Tokyo 2021 Coaching Staff. Bautista served on his first International team with USATF in 1997 at the World University Games. He has since served on a total of 18 National teams including the Olympic Games, World Indoors and Outdoors, World Cross Country, World Relays and the Continental Cup. In 2008 Bautista served on the Beijing 2008 USATF staff as assistant manager and in 2018 he was elected into the California Community College Cross Country and Track Coaches Association Hall of Fame. He will serve under Rose Monday and Michael Holloway who were appointed as head coaches of Team USA for track & field, marathon and race walk at the Olympic Games Tokyo.
Learn more about San Diego Mesa College Athletics.