Reclaiming the humanities discussion
March 25, 2021

|
Resistance, Justice, and the Arts is an event that will be hosted by the Mesa College PATH program from 11 a.m. to 3 p.m. on Friday, April 30, 2021.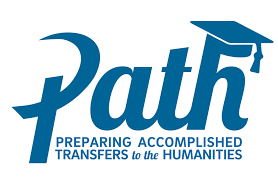 Students at San Diego City, Mesa, and Miramar colleges as well as the College of Continuing Education are invited to participate in a unique conference to explore the ways in which an Arts and Humanities perspective is beneficial to solving some of the world's more pressing problems. This event will offer an interactive space where students, faculty, and staff can connect, discuss, and share their voices, knowledge, and contributions in the multidisciplinary field of the Arts and Humanities.
Please Register for the event here by April 16.
For more information or to request DSPS accommodations contact Dr. Pegah Motaleb, PATH Faculty Coordinator, at pmotaleb@sdccd.edu.