UC San Diego transfer support for PATH students
October 7, 2021

|
Interested in Transferring to UC San Diego? Sign up with PATH.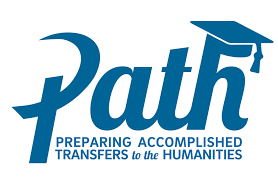 PATH is a collaborative program between the San Diego Community College District (SDCCD) and UC San Diego to help provide guidance to transfer students studying arts and humanities.
Sign up for the UC San Diego PATH Transfer Support Shell. This Canvas Shell will provide a broken down application timeline, access to PATH UC San Diego Admissions Workshops lead by UC San Diego's Assistant Director of Transfer Services, Timothy Borch, and provide Career guidance and exploration. The workshops are offered at no-cost to all students, in all majors at City, Mesa, Miramar Colleges who are applying for transfer. Spaces are limited!
Register here by October 13th for the first workshop. For questions, please email tyarov@sdccd.edu
Schedule
Thursday, October 14, 2021
3 to 4 p.m.
Admissions Requirements: Are you on track to apply?
Wednesday, October 27, 2021
3 to 4 p.m.
Admissions Deep Dive: An Overview of the UC San Diego application
Wednesday, November 17, 2021
3 to 4 p.m.
Admissions Last Call: An open Q and A for final questions before the application deadline