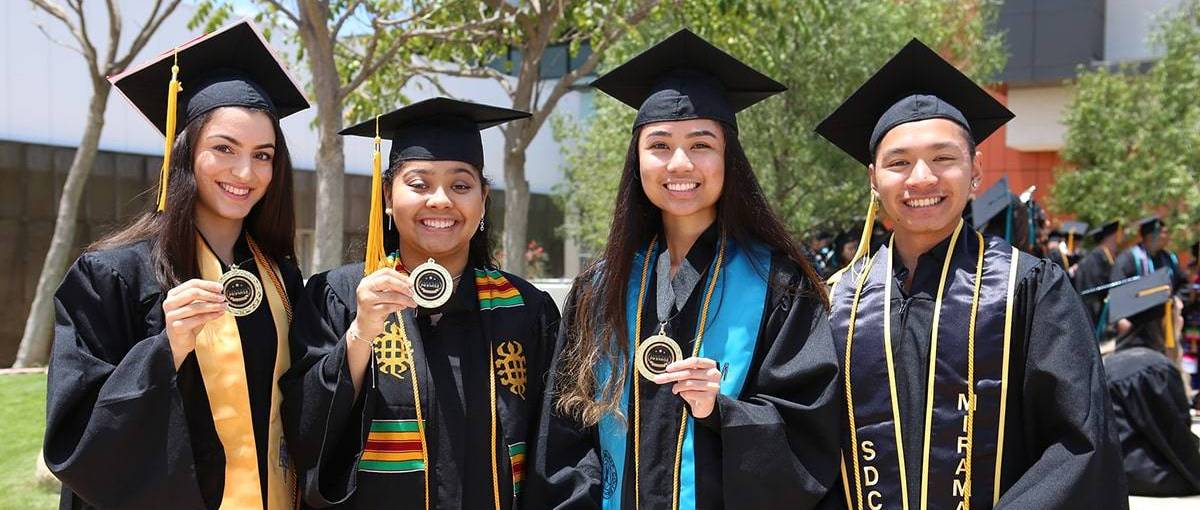 Applications being accepted for tuition-free San Diego Promise
November 29, 2021

|
Students enrolling at San Diego City, Mesa, and Miramar colleges for the fall 2022 semester can begin applying for the San Diego Promise program starting January 3, 2022. The San Diego Promise, which was launched by the San Diego Community College District (SDCCD) in 2016, offers up to two years of free tuition for first-time, full-time students who are recent high school graduates.
Thanks to funds raised by private donors, the San Diego Promise is also open to former foster youth, formerly incarcerated adults returning to school, those who cannot attend full-time due to unique circumstances, and DACA recipients. Along with free tuition and health fees, other benefits of the San Diego Promise program include book grants for eligible students, access to a peer mentor, and individualized counseling and guidance support. The Promise program helps students complete their educational goals whether they receive a certificate of completion and enter the workforce, earn an associate degree, or transfer to a university.
"The San Diego Promise is a life-changing program that ensures that any student who would like to earn a college degree can do so regardless of their financial situation," said SDCCD Chancellor Carlos O. Turner Cortez. "I encourage that those who are able to take full advantage of this wonderful opportunity as they embark on their academic journey."
Students must be a California resident or AB 540 (nonresident tuition exemption) eligible, complete a 2021-2022 FAFSA or California Dream Act application, and enroll and complete a minimum of 12 units each semester to meet eligibility requirements.
Once accepted, students must attend a Promise orientation, sign a Promise contract (electronically), maintain a 2.0 college GPA, meet with a counselor each semester, and complete a comprehensive education plan.
For more information on the program and how to apply, visit the San Diego Promise webpage.