Richard Fernandez: Setting the standard as a classified professional
April 21, 2021

|
Richard Fernandez began working at San Diego City College as a student hourly nearly a quarter century ago. He's been working at City since.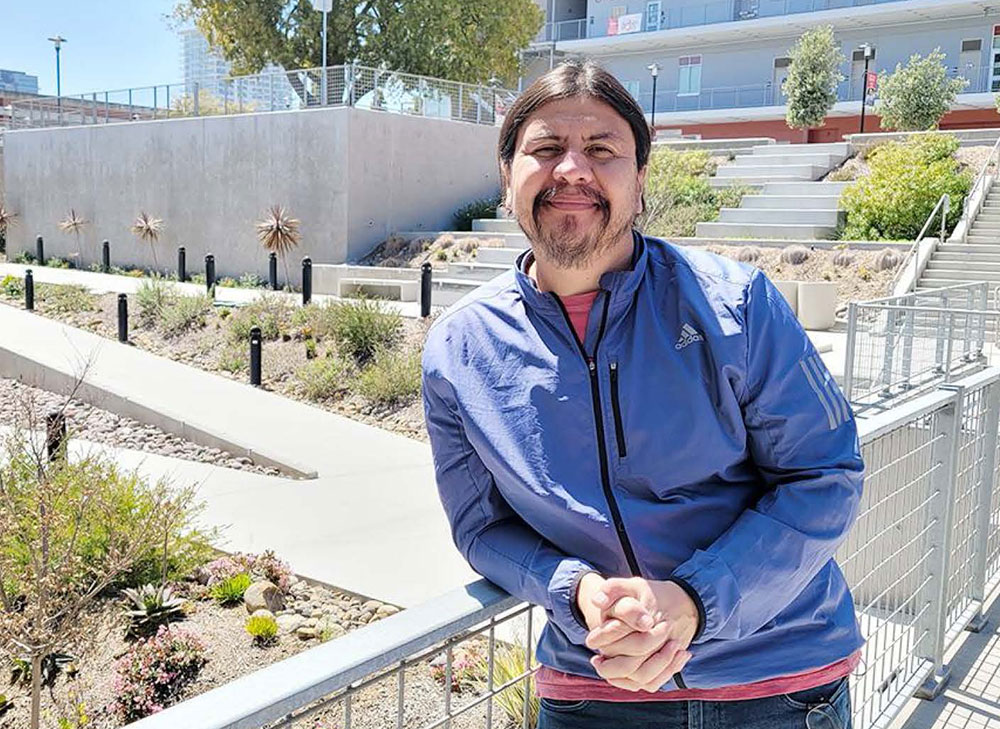 Good thing. Assigned to the Learning Resource Center circulation desk for the past several years, Fernandez is respected by students and staff alike for his demeanor, dedication, and determination in doing all he can to help.
Those qualities led to Fernandez – who was named City College Employee of the Year two years ago – to be nominated for the California Community Colleges Classified Employee of the Year Award this year.
"I do good work, and I enjoy my job, but it's all kind of a surprise to me, to be honest," Fernandez said. "I'm really not doing anything special."
That's not what his coworkers say. Fernandez is known for the kindness he shows for all he interacts with and for going above and beyond in helping students find the resources they need to succeed at City. He was instrumental in distributing laptops and WiFi hotspots to students during the COVID-19 pandemic, and he actively participates in meetings to map out college goals and improvement plans.
"Richard has been a major contributor to the preparation and distribution of technology resources to our students," stated a classified professional who nominated Fernandez for the statewide award. "He also participates in library promotion, book fairs, and a "Day of the Dead" library display and its related cultural awareness programming."
Fernandez deflects the praise.
"This kind of recognition is as much about my coworkers as it is about me," he said. "When you see how they treat people with respect, how dedicated they are to their work, how much pride they take in being at City, it's inevitable it's going to rub off on me."
A native of San Diego who grew up and lives in University Heights, Fernandez enrolled at City College to study computer science after graduating from San Diego High School. He started working in the graphics and duplicating room in 1998, then landed a job in the mailroom and worked there for several years. That was followed by an assignment to the Center for Applied Competitive Technologies incubator. He moved to the circulation desk at the LRC approximately eight years ago.
The Classified Employee of the Year Award honors community college classified professionals who demonstrate the highest level of commitment to the California Community Colleges' Vision for Success and equitable student outcomes. Recipients are nominated by their colleagues and endorsed by the Board of Trustees. Award winners are selected by representatives from the California Community Colleges Board of Governors, Consultation Council and the Chancellor's Office. Recipients will be announced and honored at the Board of Governors meeting in May.
"I've been lucky to be where I'm at," Fernandez said. "It's a positive work environment."