Continuing Education is 1st in region for 'More and Better' Strong Workforce
January 12, 2021

|
San Diego Continuing Education has proudly ranked first in the San Diego-Imperial Counties Region for Strong Workforce Program (SWP) outcomes due to investing SWP funding to create "more and better" programs to help students become skilled workers and achieve upward economic mobility.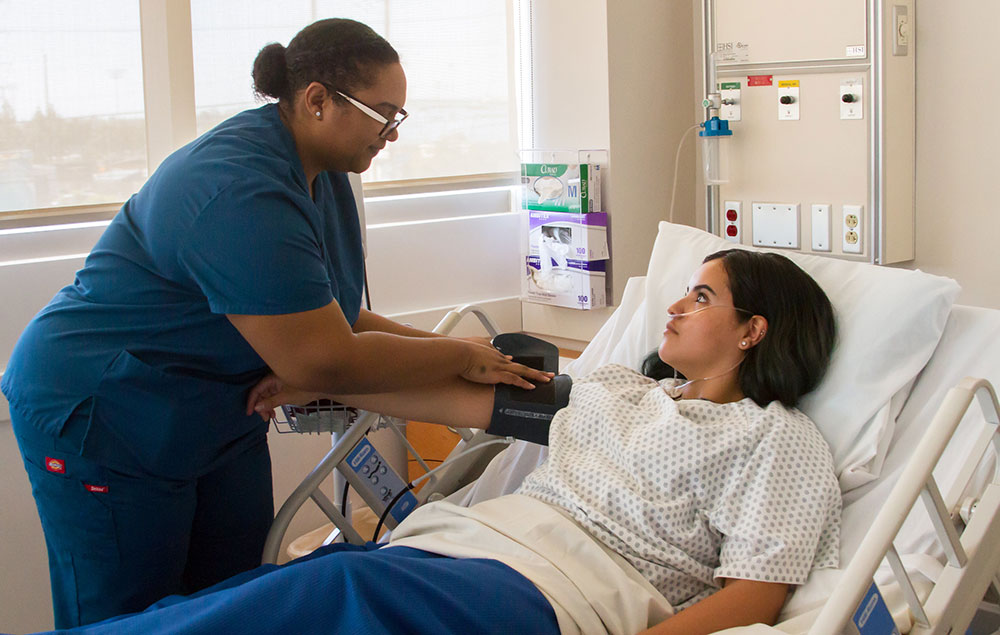 Between 2016-17 and 2019-20, Continuing Education received more than $4 million in local share funds and more than $1 million in regional share funds that helped the SWP better meet the needs of training students for high-demand industries.
Additionally, instructional programs and student services have been expanded as a result of increased funding. Examples include ICOM (Interactive Competency-based Online Micro-credentialing) Academy certificates and new innovative career training programs, such as Health Unit Coordinator, Data Management with Python, and Programming with Python, as well as Career and College Transition Centers, which support students by providing access to full-time assistance in applying to college and sustaining employment.
These investments are supporting a Continuing Education strategic initiative of enrolling and retaining individuals in immediate need of higher education and workforce training. With the support of SWP funding, Continuing Education can significantly expand resources under its 7 Pillars of Student Success.
Continuing Education's state and regional rankings for SWP funding are reflecting growth in its student outcomes from 2014-15 through 2018-19 including: retention, students who attained a noncredit workforce milestone in a single year, completion, students who earned a certificate or attained apprenticeship journey status, and employment in the field of study.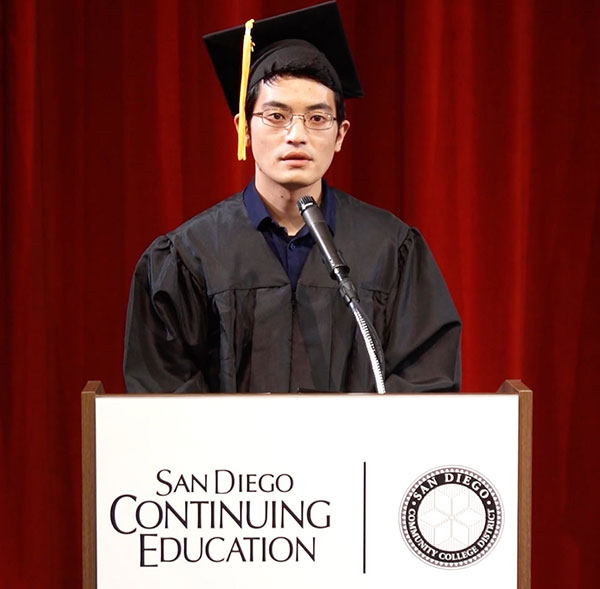 Brian Yamase moved to San Diego to become a nurse practitioner, finding a head start at Continuing Education where he recently completed an Acute Care Nursing Assistant certificate. "The lectures given at SDCE were very conducive in helping us work in a hospital," he said. Following a career presentation, Yamase, who was also a student speaker at Continuing Education's spring commencement ceremony, gained employment with Sharp HealthCare.
Due to the COVID-19 pandemic, unemployment rates for San Diego County have hit historic highs, resulting in more students working to obtain short-term vocational training that is provided at Continuing Education.
Continuing Education recently launched the ICOM Academy in order to reach students of all socioeconomic backgrounds, especially those who lack resources or support to go to school and achieve a professional certificate in an online environment. Among the 16 career education options currently offered are Cybersecurity Analyst, Virtual Datacenter, and Programming with Python.
ICOM Academy's virtual ecosystem offers the most dynamic set of online tools and resources for faculty and students statewide, including a virtual library, tutoring, mental health counseling through Cranium Cafe, and financial aid.
Due to the rapid growth and success of ICOM Academy, in January, Continuing Education will join a statewide collaboration of virtual colleges in California. This collaboration will increase student access to, and success in, high-quality distance learning courses. Continuing Education will lead the development of a new noncredit course adoption rubric, with ICOM Academy courses being the first to be included.