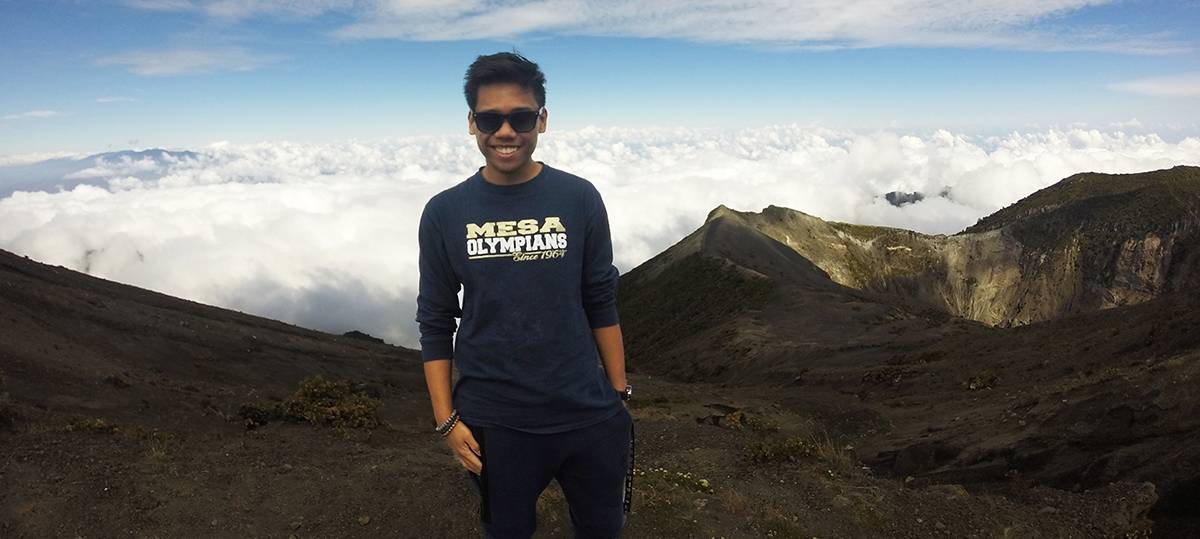 U.S. State Department recognizes City and Mesa Colleges as among Top 20 in nation for study abroad
October 27, 2021

|
San Diego City and San Diego Mesa colleges were recognized today by the U.S. Department of State's Bureau of Educational and Cultural Affairs for having produced the most Gilman scholarship recipients over the past 20 years amongst those colleges awarding associate degrees.
Fifty-three students from City College and 30 students from Mesa College have received Gilman awards since 2001, placing them among the Top 20 nationally for community colleges.
The U.S. Department of State's Bureau of Educational and Cultural Affairs is proud to announce the 20-year anniversary of the Benjamin A. Gilman International Scholarship Program and its Top Producing Institutions over the past 20 years. Throughout its 20-year history, the Department of State's Gilman Program has reshaped study abroad to make it more accessible and inclusive for American students by providing scholarships to outstanding U.S. undergraduate students who, due to financial constraints, might not otherwise participate. Since the program's inception in 2001, more than 34,000 Gilman Scholars from all U.S. states, Puerto Rico, and other U.S. territories have studied or interned in more than 155 countries around the globe.
"Study abroad is such an important aspect for student learning," said San Diego City College President Ricky Shabazz. "Our students are members of the global community that are charged with leading the world forward in solving global issues."
"Studying internationally opens a wide array of opportunities for our students, and helps to broaden their access to rich, unique and long-lasting learning," stated Mesa College President Dr. Pamela Luster.
Along with other top-ranked institutions, City and Mesa colleges were recognized for their support of equity, diversity, and accessibility in study abroad for American students through the Gilman Program. The State Department's Bureau of Educational and Cultural Affairs, in collaboration with the Institute of International Education, compiles the lists, which are organized by institution size and degree-awarding category.
Based on 20 years of data, the Top 20 institutions in four categories are being honored: small, medium, and large institutions and associate-awarding institutions. Colleges and universities in 27 states, plus D.C. and Puerto Rico, are represented, as well as 33 Minority Serving Institutions.
The SDCCD sees study abroad as an invaluable option for students living in a diverse border community where international perspectives and global learning can be critical for a successful career. For many students, their community college years may be their only opportunity for international learning. Students who have taken part in study abroad programs say their experience help them expand their global awareness, build valuable job market skills, better adapt to diverse work environments, and experience increased self-confidence.
In addition to City and Mesa colleges, study abroad opportunities are offered at San Diego Miramar College. Suspended during the COVID-19 pandemic, plans are to resume study abroad for SDCCD students starting summer 2022.
To learn more about the Gilman and Gilman-McCain Scholarships and how their diverse alumni are pursuing impactful careers in the government, non-profit, and private sectors, contact eca-press@state.gov and visit gilmanscholarship.org. The website includes a full list of the institutions by category, and additional information on the Gilman Program's 20th anniversary.