Amanda Chen means business
October 17, 2022

|
Amanda Chen represents the first San Diego Miramar College graduate in our "Alumni at Work" series, which showcases how former SDCCD students with disabilities utilized Disability Support Programs and Services (DSPS) in furthering their academic and employment goals.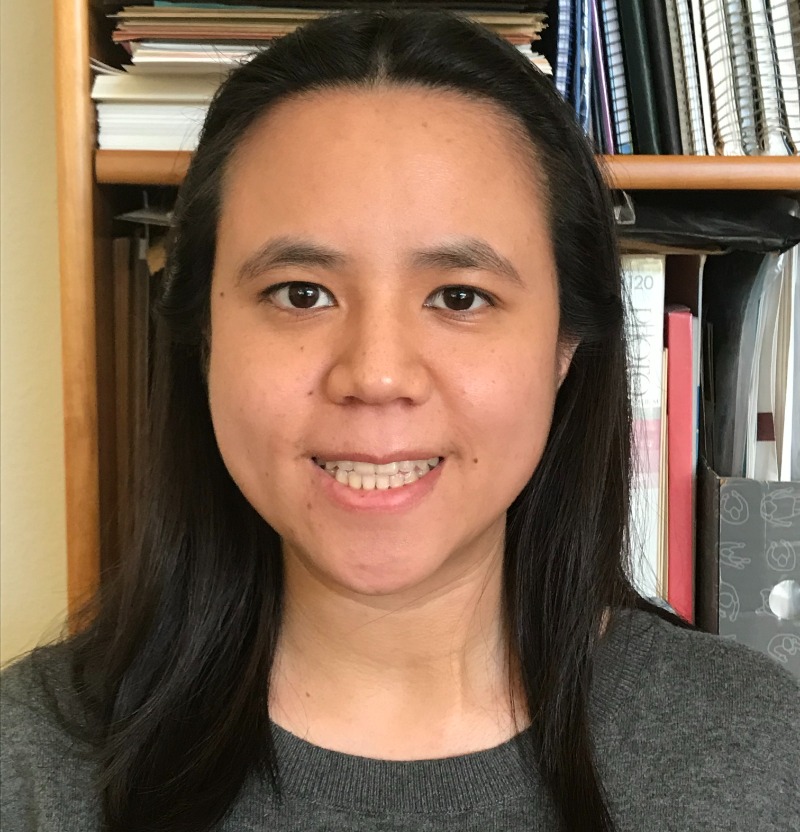 Chen began her studies at Miramar in 2012 as a business major.
"I thought pursuing higher education would provide me with more job opportunities," she said. "Since Miramar is smaller than a four-year university, I felt more comfortable taking classes there and getting help when I needed to."
As an autistic student, Chen encountered specific hurdles in higher education that neurotypical folks might not consider.
"I have difficulty with coming up with my own opinions, so I struggle with writing assignments. I also have a bad short-term memory, so I have to work extra hard to do well in my classes," she said.
With support from DSPS, Chen secured classroom accommodations such as recorded lectures and extra test-taking time. In 2014, she also began participating in WorkAbility III (WAIII), a program that assists and counsels students looking to enhance job skills and improve employment prospects.
Gaining Experience with WorkAbility III
Vocational specialists at WAIII prioritized helping Chen gain work experience while developing administrative skills as well as interpersonal skills, critical thinking abilities, and independent judgment. Over the next few years, Chen volunteered with several companies, including San Diego Regional Center, LightBridge Hospice and Palliative Care, Montessori Learning Center, and Miramar's own Reprographics Department.
"With every volunteer opportunity, it's always the hardest at the beginning, but later on I was able to get familiar with the tasks and things became easier," said Chen. "I'm also very shy and don't socialize well with others, so I have to overcome my shyness to talk to more people."
After graduating from Miramar with her Associate's Degree in 2017, Chen obtained two summer internships with NAVFAC Southwest via the Workforce Recruitment Program (WRP) before landing a full-time temporary position as Document Specialist for Guild Mortgage. Chen noted the program's benefits but also expressed her desire for its growth.
"The WRP is a very good program that helps people like me to get summer internships working experience and also get some income," she said. "However, the opportunities are limited. For this year, the internship positions are few but have many applicants. It would be nice to have more internship positions opened up."
A San Diego State of Mind
As Chen continued her job search, she noticed that many of the positions within her desired field of business administration required a bachelor's degree.
In 2021, she enrolled at San Diego State University with a desire to improve her job prospects.
"It was a little difficult when I first started at San Diego State, but I was able to adjust after a while," said Chen, who used her prior work experience as a way to acclimate to a new academic environment.
"Working and taking classes are very similar. Both require me to learn new skills, so I have to work extra hard to learn the tasks to do the job," she said.
Chen is hopeful that her time at SDSU will lead to a permanent full-time job in administrative work. It's not all work and no play, though. In her free time, she enjoys watching cooking shows and detective dramas and playing games on her computer and phone.
As Chen lays the groundwork for her desired vocation, she also offers encouragement to prospective students like her.
"I would advise students with disabilities to sign up for DSPS and WorkabilityIII to get help on academic and employment opportunities," she said.
Thank you, Amanda, for sharing your story with us. We are rooting for you!
If you are a SDCCD student with a disability looking for academic and/or vocational support please visit DSPS to learn about the programs we offer!