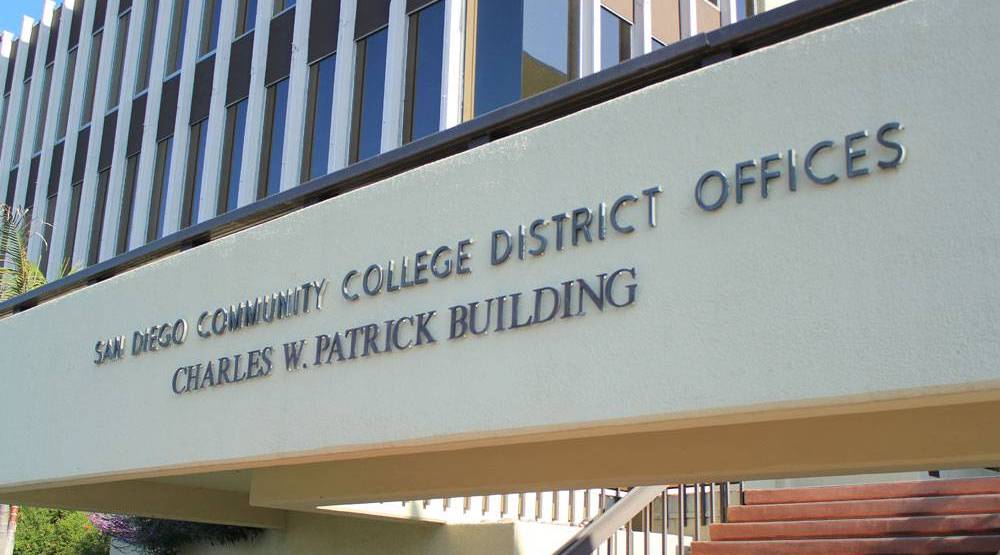 San Diego Community College District adopts $992 million budget
September 21, 2022

|
The San Diego Community College District Board of Trustees has adopted a $992 million budget for 2022-23.
The SDCCD's balanced 2022-23 budget includes $557 million in General Fund spending and $435 million in various Other Funds. General Fund includes $351 million in unrestricted operating funds and $206 million in restricted funds. This includes $32.2 million in COVID-19 related federal stimulus funds to provide direct financial aid to students impacted by the pandemic and funding to ensure continuity of instructional operations.
The SDCCD anticipates receiving $2.8 million from the state to help support the district's tuition-free San Diego Promise, which benefits thousands of students at City, Mesa, and Miramar colleges. The district recently announced that participation in its Promise program has rebounded with a record 2,400 new students enrolled for the 2022-23 academic year.
Another highlight of the adopted budget is $24 million in one-time funds for scheduled maintenance and instructional equipment and materials.
"The 2022‐23 Adopted Budget is my second annual budget as the chancellor of the San Diego Community College District," said SDCCD Chancellor Carlos O. Cortez. "I am pleased with how the district is supporting students' basic needs. The colleges remain focused on bringing students physically onto campuses to pursue their educational goals. I am proud of how district administrators, faculty, and classified professionals continue to remain flexible in spite of the COVID‐19 virus and its variants, which continue to create some challenges for students."
One of the SDCCD's biggest challenges is addressing steep increases in the employer contribution rates based upon salary costs, which has risen to 19% for CalSTRS and 25% for CalPERS retirement systems. The total SDCCD costs for both mandated pension systems have more than doubled in the last eight years, which has significantly increase SDCCD annual operational costs.
SDCCD Board of Trustees President Maria Nieto Senour said the district's budget takes a responsible approach with regard to fiscal stability while continuing to provide the support necessary for the district's recovery from the COVID-19 pandemic.
"As with any budget, the 2022-23 budget includes many opportunities and challenges," said Board President Senour. "I am encouraged, however, because the district is taking several proactive steps to address its biggest issues and has developed a comprehensive strategic plan that will guide its actions over the next seven years."