Mesa College alum uses GIS at job with Health and Human Services Agency
November 15, 2022

|
Since 2017, San Diego Mesa College GIS alum Carmen Leedham has been assisting the County of San Diego, Health and Human Services Agency in the Office of Business Intelligence. The department works with, and provides support for, Aging, Independent, and Public Health Services. Carmen, who completed her Geographic Information Systems (GIS) Certification at San Diego Mesa College in 2019, performs different tasks for the agency using GIS.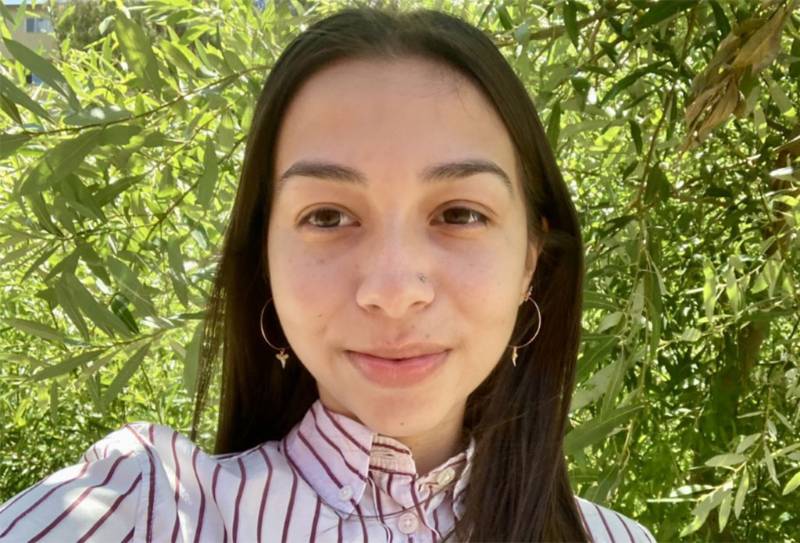 "I create static maps, web maps, and perform geospatial analysis to answer questions posed by leadership and my coworkers," Carmen explained. "For example, I performed geospatial analysis to convert tabular data into spatial data to answer, 'How many Cal Fresh recipients live in each district in the County of San Diego?' "
Carmen felt that it would be useful to know that both physical and cultural geography can't be segregated from GIS or geocumputation. She explains that the foundation of geospatial analysis builds upon cultural and human relation to place and space throughout time. Likewise, GIS builds upon physical geography and knowledge of our surroundings".
Carmen saw GIS as a gateway to success during a period of her life where she felt was unstable. "I was 18 or 19 and I was going through a lot – I had unstable housing and food insecurity, she recalled. "I wasn't sure how I was going to make it day-to-day or month-to-month. I saw GIS as a path to achieve the things I wanted: stable housing and a little bit of fun money".
She started thinking about how to get a career in GIS as quickly as possible. In May 2019, she completed the GIS technician certificate of achievement at Mesa College – the requirement to get an entry level job in GIS with the County of San Diego. In September 2019, she got a full-time job with the County of San Diego in the Land Use and Environment Group. Since then, she has been with the County of San Diego, learning and honing her skills in GIS."
She correlates her work with her personal values and community:
"I used to be a customer of the County of San Diego and I used to receive Cal Fresh. I saw how the County of San Diego helped me, she stated. "I see how it helps other people who are in that situation, and I know that some good is being done. That is rewarding to me. The things that I care about are making sure that people are able to live well and thrive, rather than just survive and get by. It's nice to know that there is a group of people working to make sure that the basic needs of our community are met, and that resources are available." Sources for this article include Carmen Leedham - AAG profile.
About the Geographic Informations System Program
Mesa College's GIS program will provide you with the opportunity to supplement your coursework with internships, giving you the experience needed to succeed as a GIS technician. Whether you begin your career following your time in the GIS program or continue your education at another institution, you will find yourself with a comprehensive understanding of the GIS field, technical skills desired by our regional workforce, and a readiness to address many of our future social, economic, and environmental issues.