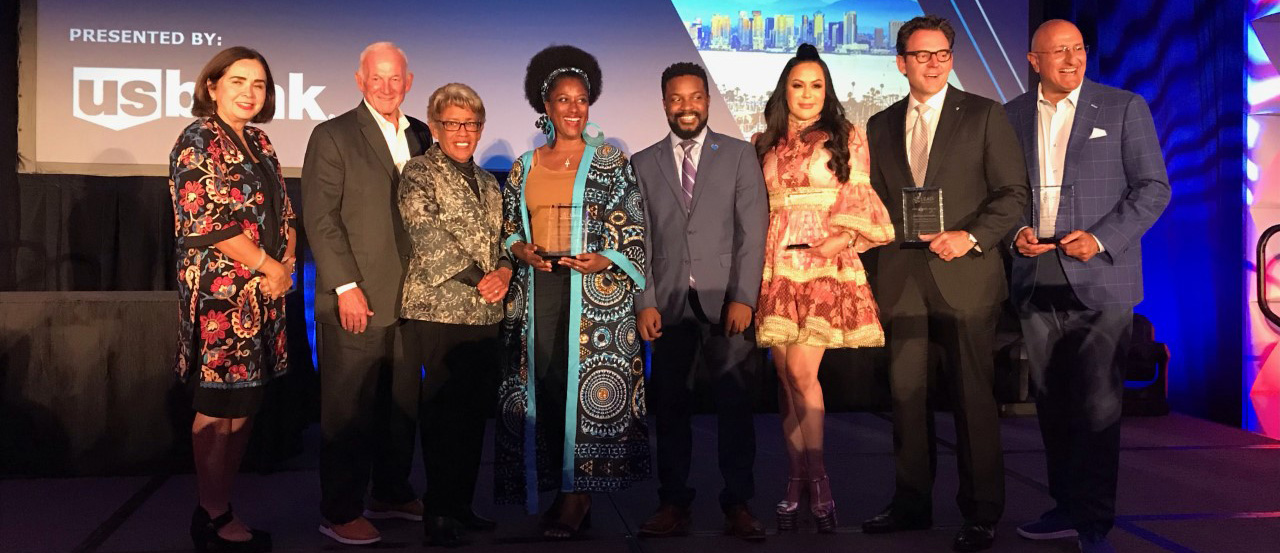 Chancellor Emerita Constance Carroll receives Lifetime Achievement Award
September 15, 2022

|
Dr. Constance M. Carroll was honored with the Neil Morgan Memorial Award for Lifetime Achievement on Wednesday, September 14, 2022 during the LEAD San Diego's Visionary Award ceremony.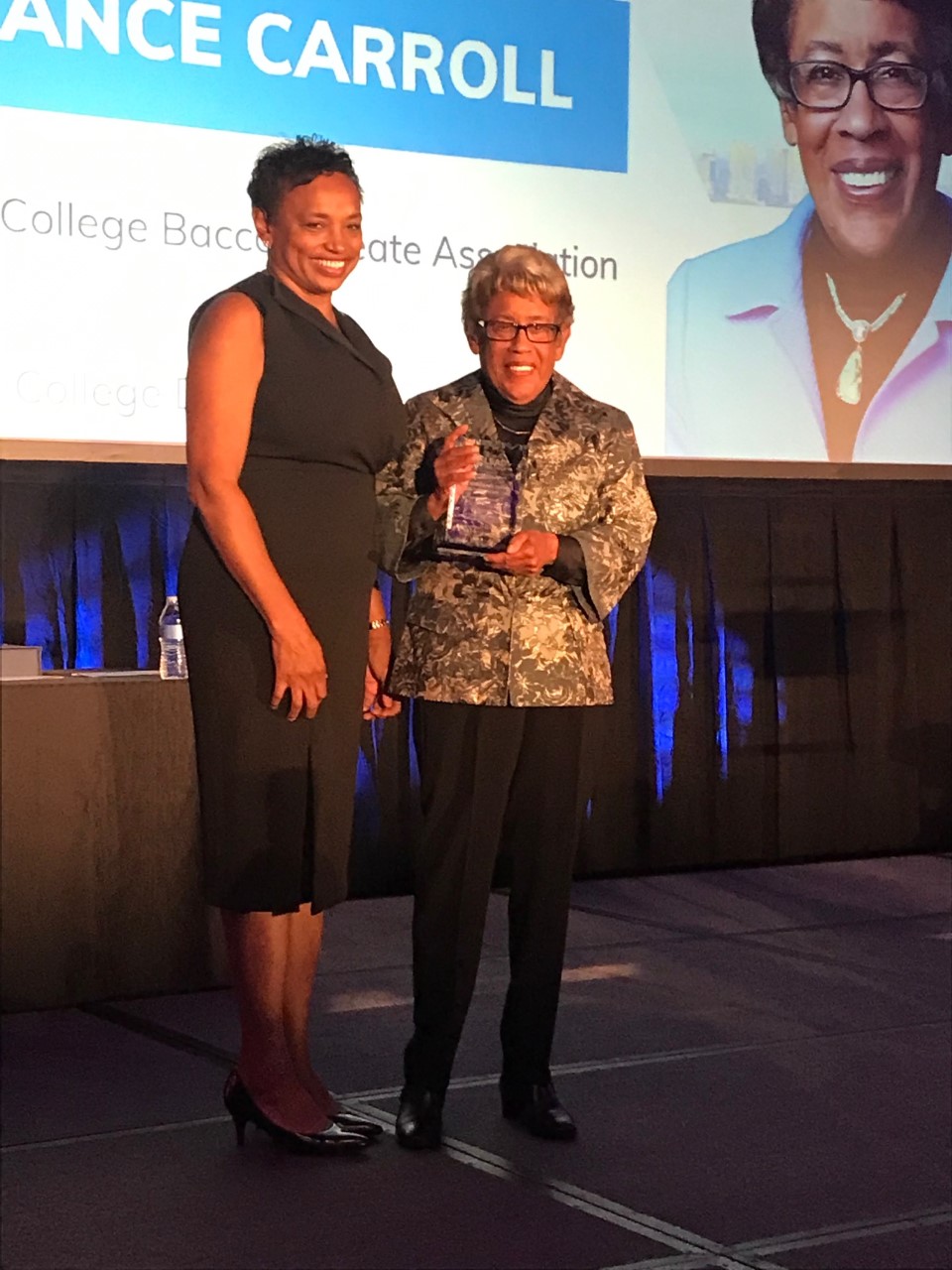 The annual awards recognize and celebrate leaders in the San Diego region who are making positive change in the community.
Dr. Carroll retired July 1, 2021 after serving for 17 years as the Chancellor of the San Diego Community College District. During her time as chancellor she was the driving force behind the free-tuition program, the San Diego Promise; she oversaw the transformation of SDCCD campuses through the voter-approved, $1.555-billion, Propositions S and N bond measures; she co-chaired the advocacy campaign for the California Community College Baccalaureate Program; and she was appointed by President Barack Obama and confirmed by the U.S. Senate to serve on the National Council on the Humanities.
Dr. Carroll currently serves on the boards of the University of San Diego, the League for Innovation, the Community College Humanities Association, and the San Diego Regional Economic Development Corporation.
After receiving the award Dr. Carroll stated on Twitter, "This was quite an honor. I appreciate the support from my colleagues and friends."
2022 LEAD San Diego Award Recipients
Dr. Constance M. Carroll – Chancellor Emerita of the San Diego Community College District – Neil Morgan Memorial Award for Lifetime Achievement
Sam Attisha, Senior VP of Field Operations at Cox Communications – LEAD Graduate of the Year
Dr. Adela de la Torre, President of San Diego State University – Innovation and Economic Opportunity Award
Nathan Fletcher, County Supervisor – Ronald Kendrick Memorial Award for Regional Collaboration
Yolanda Selene Walther-Meade, co-founder, This is About Humanity – Charles Nathanson Memorial Award for Cross-Border Region Building
Tracy Morris (Posthumous), co-founder of Blue Heart Foundation – 2022 Community Spotlight Award