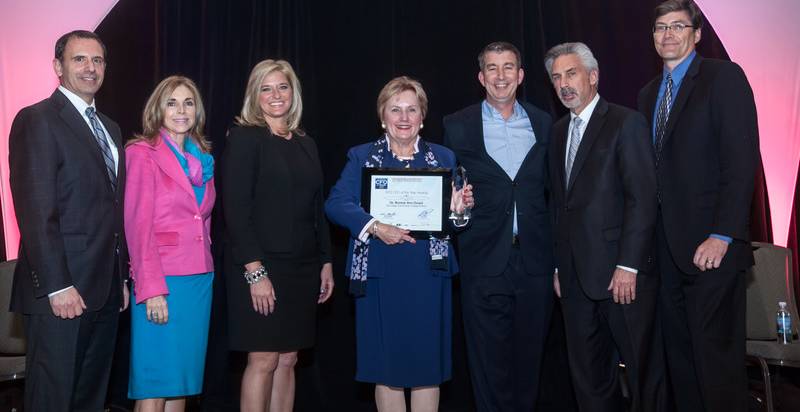 A titan of community college financing is set to retire
November 17, 2022

|
Few have enjoyed careers as extensive and successful as that of Dr. Bonnie Ann Dowd.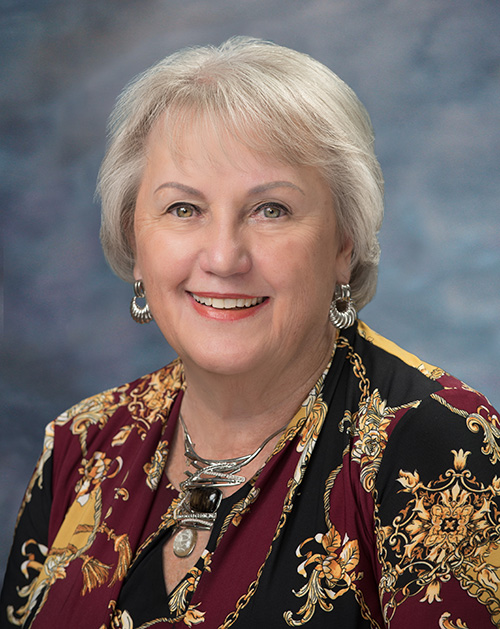 San Diego Community College District Executive Vice Chancellor for Business and Technology Services. San Diego Business Journal CFO of the Year. Property accountant overseeing the University Town Center portfolio for Ernest W. Hahn, Inc. Senior vice president and chief financial officer for an air ambulance service. Rising star at E.F. Hutton & Co. Assistant Superintendent and Vice President of Finance and Administrative Services at the Palomar Community College District in San Marcos. Part-time faculty member at San Diego State University's Doctor of Education in Educational Leadership program and professor emeritus at Palomar College's Business Administration Department. And those are just some of the highlights.
Now, in her 12th year with the SDCCD, Dowd will be retiring in January.
"I've been at the right place at the right time in a lot of situations throughout my working career and I've been fortunate to have worked with people who saw something in me and encouraged me along the way," said Dowd, 73, who lives in Rancho Bernardo. "To have been selected by former Chancellor Constance M. Carroll as the chief business officer of the San Diego Community College District has been the highlight of my career and the greatest honor I could ever have imagined."
Accomplishments have been many. Among them:
- Managing the sales of more than $1 billion in new and refunded bonds on the open market as part of the SDCCD's $1.55 billion capital bond construction program.
- Playing an instrumental role in saving City of San Diego taxpayers tens of millions of dollars – including more than $38 million in December 2022 – in bond debt from Propositions S and N thanks to lower interest rates through a refunding – or refinancing – sale of outstanding bonds. This was a direct result of the nation's benchmark bond-rating agencies consistently assigning the district their highest ratings possible referencing the fiscal management of the district.
- Guiding the SDCCD and the system as the California Community Colleges moved to the Student Centered Funding Formula, a sea change in college funding that was introduced for the first time in the 2018-19 fiscal year. Instead of basing all funding on the number of students attending each college, the formula also considers student success milestones such as certificates and degrees awarded and the number of students receiving financial aid. Dowd was appointed to a statewide panel tasked with reviewing and monitoring the new funding formula as it was being implemented.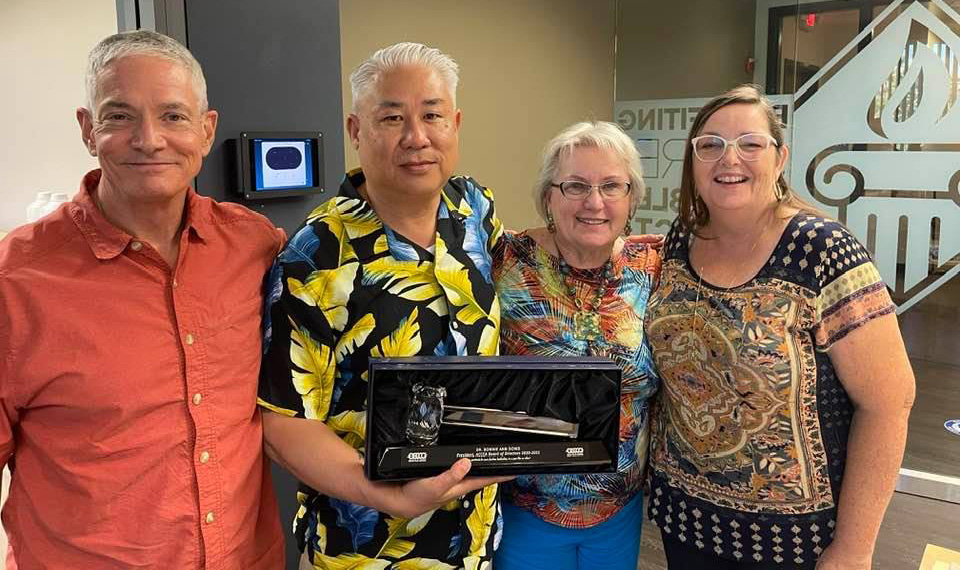 - Heading a multi-years SDCCD transition to PeopleSoft ERP, which integrates various administrative modules covering student records, student financials, admissions, academic advisement, curriculum management, fiscal, payroll and human resources management, while also allowing employees to view and update personal information as well as access timesheets for reporting time and requesting leave.
- Throughout her career, Dowd has earned some of the highest honors and awards for a faculty member, administrator, and financial officer. Among them, the Excellence in Education Hayward award, the Pacific Region Faculty Award from the Association of Community College Trustees, and the Association of Chief Business Officers Leadership award. In addition, she has been recognized by the California Senate and Assembly as one of the U.S. Small Business Administration's Accountants of the Year, and the Greater San Diego Industry Education Council's Education Award recipient.
"Bonnie Dowd has been acknowledged as the leading finance director among California's 73 community college districts," former Chancellor Carroll said when Dowd was appointed by the California Senate to the 12-member Community College Student Success Funding Formula Oversight Committee.
Not bad for someone who was the first in her extended family to go to college. What's more, even though she always excelled in math through high school, Dowd aspired to become an actress and had been accepted to the American Academy of Dramatic Arts in Manhattan. Instead, the Staten Island native, opted to work for a year or two and reassess her options depending on where her career took her.
First came a job at New York Life Insurance Co. as an insurance encoder, followed by a position at CBS in New York as an assistant to the director of the Wage & Salary Administration. It was when she took a post with an accounting firm on Staten Island that her career went into overdrive.
"A co-worker saw that I was good with numbers and felt I could be more than a secretary," Dowd recalled. "She suggested I take an accounting class at Staten Island Community College, and it turned out to be transformational."
Her career took off and Dowd soon landed at E.F. Hutton and its year-long management training program. While working full-time with companies in New York, Houston, and San Diego, Dowd attended school twenty years as a part-time student and earned a bachelor's degree in accounting from the University of Houston, an MBA in Finance from National University, and an Ed.D. in Leadership Studies from the University of San Diego.
Her foray into community colleges began after she was encouraged by members of her staff to teach. That led to positions as an adjunct, and later a full-time professor at Palomar College, where Dowd would become the college's Academic Senate President and serve in several faculty leadership roles. After 16 years of teaching, she was hired as assistant superintendent/vice president of Finance and Administrative Services at Palomar.
The SDCCD reached out to Dowd in 2011, and she's been working there since.
"The good Lord has been very good to me," said Dowd, who will be honored at a December 13 celebration of service. Her plans for "retirement" include continuing to teach at SDSU's Ed.D. program and remaining active with the Association of Chief Business Officials and Association of California Community College Administrators, professional development organizations focusing on the California Community Colleges. But first, there will be travel: Florida in winter, New York in spring and a European land and river cruise next summer.
"The San Diego Community College District is deeply indebted to Dr. Bonnie Dowd who has truly distinguished herself statewide among chief business officers," said SDCCD Chancellor Carlos O. Cortez. "We thank her for her service and wish her the best on her retirement from the district."