Deadline to submit art for faculty, staff exhibition
January 25, 2022

|
An exhibition will be held in April at the San Diego Mesa College Art Gallery to feature artwork created by SDCCD faculty and staff. All creatives from around the San Diego Community College District are encouraged to participate.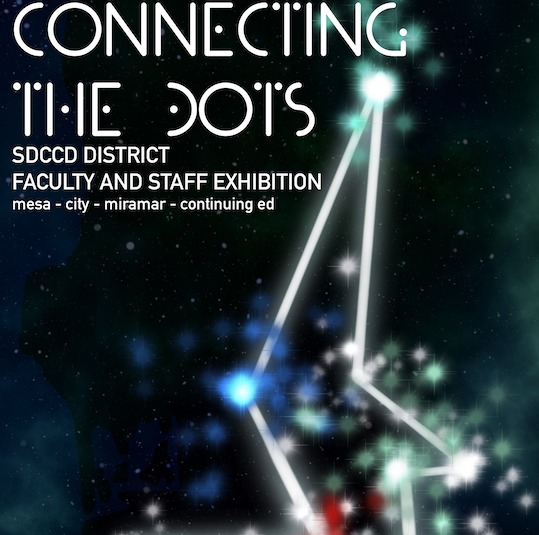 Every few years an exhibition of work from Fine Art faculty is held. This year the curators of the Mesa Gallery wanted to bring people together to connect with others through art. They've expanded this spring's exhibit to include creative faculty from all disciplines and the whole district. They invite any staff that makes art to submit work for consideration in the "Connecting the Dots" exhibition.
A guest juror, a curator from San Diego, will review and finalize the selections.
To participate, fill out this Google form. You will upload images of the artwork and include relevant information.
Deadline to submit is Monday, March 7, midnight.
If COVID prevents us from having an in-person exhibition/event we will present the artwork in a specially designed website.
Questions? Email: jarmer@sdccd.edu or amoctezu@sdccd.edu
We look forward to your participation in Connecting the Dots!