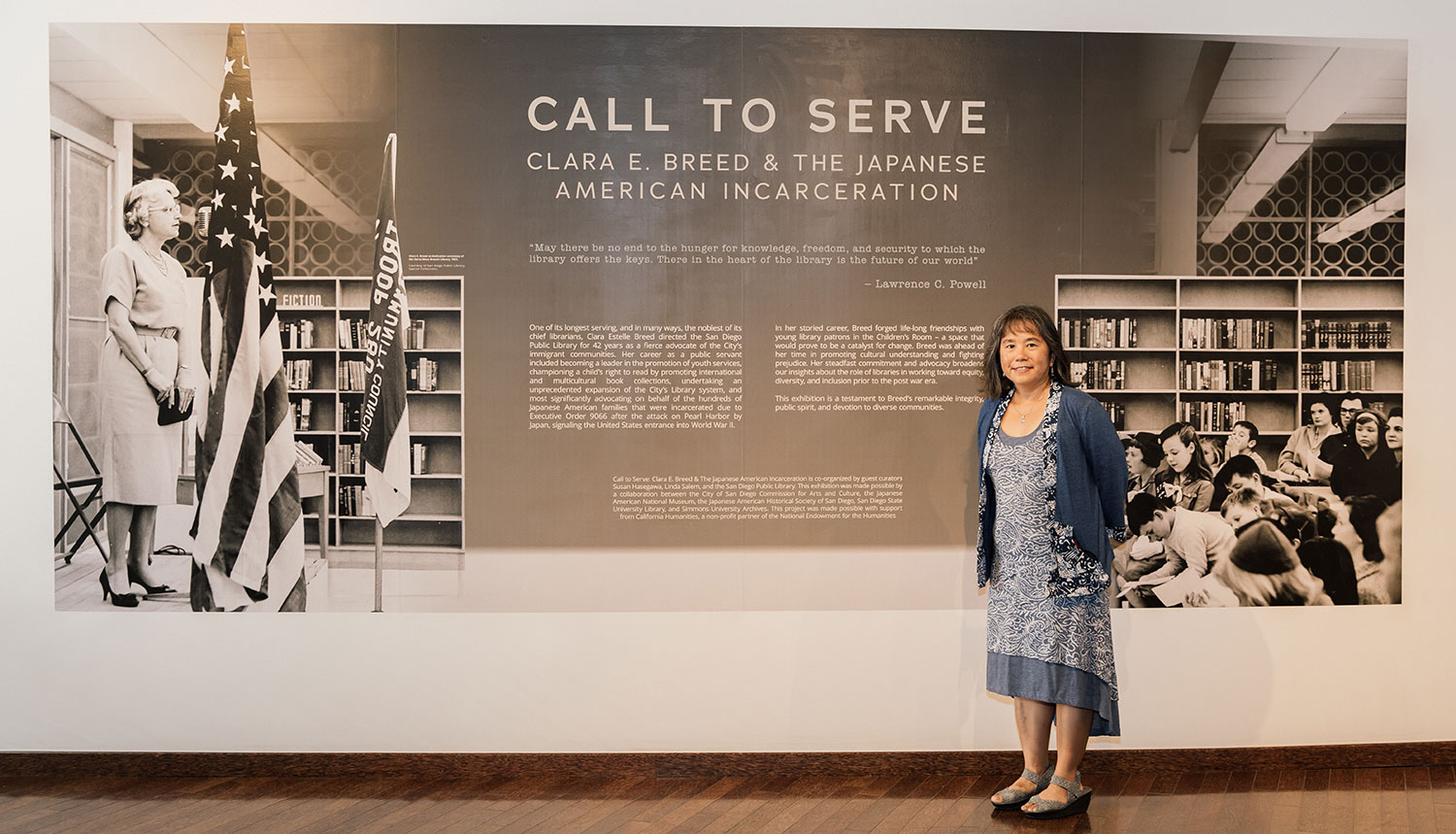 City College Professor brings Japanese American stories to the forefront
April 29, 2022

|
San Diego City College history Professor Susan Hasegawa has an important story to share. Born and raised in Hawaii, Hasegawa, a Japanese-Filipino American, is bringing awareness to the history of Japanese Americans in San Diego.
Her educational career began at Colorado College, where she earned her bachelor's degree; she then moved to San Diego in 1989 for graduate school.
Hasegawa's passion for education continued as she earned her first master's degree from the University of California San Diego and her second from San Diego State University. Now, Hasegawa teaches U.S. history and Asian American history to community college students — a career that has urged Hasegawa to say, "This is where I want to be."
Among Hasegawa's accomplishments, she wrote the book, "Japanese American in San Diego," a publication that "came together beautifully" in 2008. She also hosted a lecture at the San Diego Public Library in 2021 highlighting the deep history of Japanese Americans in San Diego from 150 years ago to now. The lecture was in conjunction with an exhibit she co-curated, "Call to Serve: Clara E. Breed & the Japanese American Incarceration," which featured librarian and Japanese American advocate Clara E. Breed.
Hasegawa spoke about her influential moments, the impact of her teaching, and her hope for the future generations of Japanese Americans.
What influenced you to dedicate your career to educating the community on Japanese Americans?
"There were a number of incidents that piqued my interest in Japanese American history. In high school I read 'Farewell to Manzanar' and at Colorado College a friend and I researched and created public programs to increase awareness of redress, the movement to get a formal U.S. government apology and monetary reparations for persons of Japanese ancestry imprisoned in American concentration camps during World War II."
What impact do you hope your work will have on the San Diego community?
"Although my ongoing research is focused on Japanese American history, I'm also Filipino American, so I have a strong interest in Asian American and Pacific Islander history. With the COVID pandemic we saw a huge rise in anti-Asian hate crimes and incidents. People who look like me are scapegoated for all the problems of society and are told to 'go back to where you came.' I believe Asian American and Pacific Islander history is an integral part of the San Diego story. We are home, and we are San Diego history."
How do you hope the future generation of Japanese Americans will honor their ancestry?
"I know the next generation of Japanese Americans are already honoring and working to preserve the stories of their parents and grandparents. I have participated in student-organized Day of Remembrance programs for several years. Day of Remembrance is when President Franklin D. Roosevelt signed the Executive Order 9066 on February 19, 1942, authorizing the U.S. Army to forcibly remove all persons of Japanese ancestry from the West Coast and southern border of Arizona. It's great to see students at the forefront of educating their peers."