Kael Heath is going places
October 21, 2022

|
According to its mission statement, San Diego College of Continuing Education strives to provide "accessible, equitable, and innovative quality education and support services to diverse adult learners in pursuit of lifelong learning, training, career advancement, and pathways to college."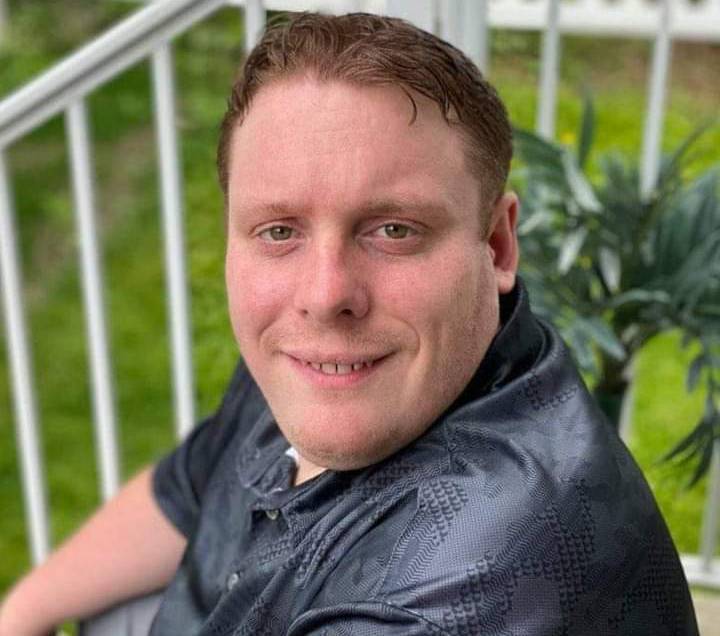 This mission is currently at work in the life and career of former student Kael Heath, who enrolled at the college in 2017 after obtaining an associate's degree in Journalism from Southwestern Community College (2013) and a bachelor's degree in English and Literature from Chico State University (2016).
Despite establishing a few close personal friendships and professional mentorships while at Chico, Heath had some trouble fitting in.
"Chico's a party school, and I'm not really a party person," he said.
Heath, who has high-functioning autism and was experiencing some mental health challenges at the time, struggled to find the academic support he needed at Chico.
"It was hard for me to absorb the massive amount of material that they were throwing at me," he said, noting that he needed more step by step support for class selection and academic planning.
Heath, who hoped to become a high school English teacher, also found it difficult to pursue a teaching internship without guidance.
"One of the things with my disabilities is I need to know how things work in a certain order, and if you don't tell me, it throws me off," he said.
In a final attempt to call Chico home, Heath sought employment after graduation, but was ultimately unable to find permanent work. In 2017, he headed back to San Diego and wasted no time drawing up new plans for the future.
Casting a Wide Net
Already familiar with California's vocational rehabilitation programs from his time at Southwestern College, Heath connected with San Diego Community College District's Shawn Fiala. A Vocational Specialist and Acting WorkAbility III Coordinator, Fiala helped facilitate Heath's enrollment at San Diego College of Continuing Education and participation in the District's WorkAbility III (WAIII) program. He recalled his time teaching and counseling Heath.
"Working with Kael was a pleasure from start to finish. Kael was one of the most proactive and motivated students I have ever worked with and that included time spent with him in job search and his own independent ability to apply and navigate the world of work," said Fiala. "Seeing Kael succeed in his career with the federal government has been one of my greatest joys as a vocational counselor."

Kael's tenacious work ethic translated into several part-time and volunteer positions over the next few years, including a paid federal internship with NAVFAC Southwest through the Workforce Recruitment Program (WRP).
"They liked me so much, they said, 'Do you think we can get you to come back next year and do this again?' And I said, 'I'd love to,' so they rehired me as a temporary employee," said Heath.
As his role with the Navy expanded, Heath found himself intrigued by the prospect of government job opportunities and began casting a wide job search net, ultimately applying for over 300 state and federal positions around the world. This strategy yielded 20 interviews and several job offers with institutions such as the U.S. Forest Service, the Bureau of Land Management, and the I.R.S.
On the Move
Having spent some of his youth in the Midwest, Heath hoped to return to the region and was able to do so by accepting an offer with the I.R.S. in Des Moines, Iowa, where he stayed for about a year before transferring to a Kansas City, MO office at the end of 2020.
The following year, a sudden health emergency while on a flight from Kansas City to San Diego landed Heath in the hospital for four days with what turned out to be encephalitis and a build-up of spinal fluid that required major brain surgery as treatment.
The experience caused Heath to once again consider how his location might play a role in his personal wellness and ability to navigate life and work with disabilities. Heath is currently seeking out new government-based job opportunities in Michigan to be closer to family.
"If something does happen to me in the future, it would give me some sort of support system," he said.
While Heath is keeping an open mind about the kind of work he wants to pursue, he is considering revisiting his teaching goals or pursuing a master's degree in Library Science.
"I'm more concerned with the location and being in a place that I like," said Heath. "Then I'm going to start cementing what I'm going to probably be doing the rest of my life."
Once his geographical and professional ducks are in a row, Heath also intends to focus more on his personal and social life; he enjoys writing poetry, exploring new surroundings, and participating in church activities.
Words of Wisdom
Heath's story illustrates how students must use self-advocacy to push for the academic and vocational support they need.
"Whenever you're trying to further your education – this goes for whether you have disabilities or not – just find the right guidance," he said. "Because if you don't have the right guidance, it's going to be very difficult for you and especially [for] people with disabilities. If you feel like you're not getting the correct guidance from your academic advisor, go to the disability office at your campus and talk to them."
As for job-seekers with disabilities hoping to enter the world of government work, Heath advised that they start by looking into the WRP.
"If you're unable to get into the program, you can also ask your vocational rehabilitation counselor if they can write a 'Schedule A' letter for you," said Heath. "You can use that to apply for what's called 'Schedule A Employment.' I would encourage anybody to go on USAjobs.gov and look for that information and work with your vocational rehabilitation counselor to get you that government job."
Thank you, Kael, for allowing DSPS to follow along your journey! Best wishes for your next destination!
If you are a SDCCD student with a disability looking for academic and/or vocational support please visit Disability Support Programs and Services (DSPS) to learn about the programs we offer!