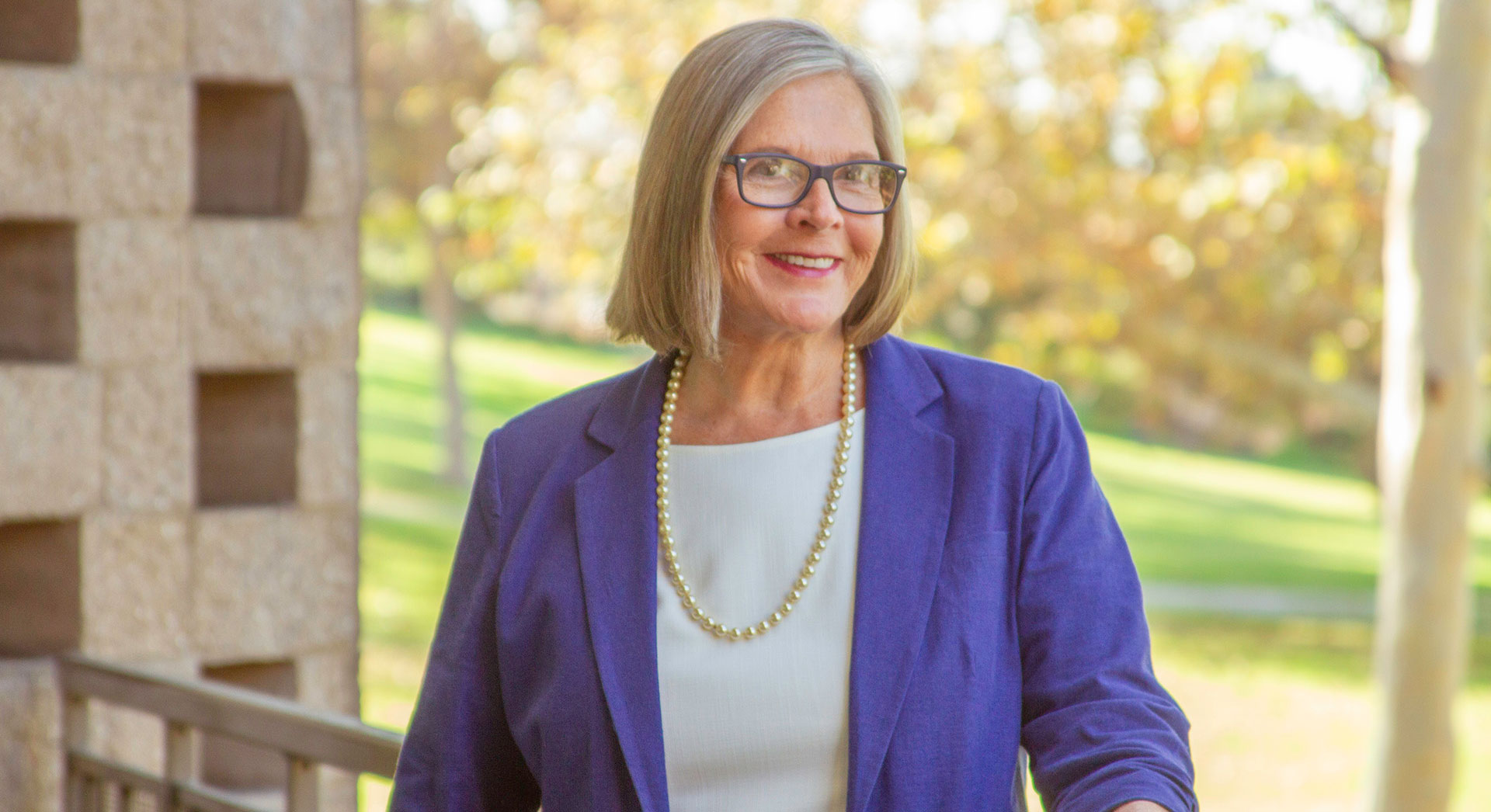 Kay Faulconer Boger assumes new role as Chancellor's Liaison for Community Engagement
September 13, 2022

|
Kay Faulconer Boger, Ed.D, an experienced higher education leader with strong experience in workforce development, has been named Chancellor's Liaison for Community Engagement for the San Diego Community College District.
Boger's appointment is her latest role with the SDCCD, she previously served as acting president, acting vice president of instruction, and director of industry partnerships at the SDCCD's College of Continuing Education.
"This is a new role which we feel is a perfect fit for Dr. Boger," said SDCCD Chancellor Carlos O. Cortez. "She has both the relationships and industry knowledge that will enable her to facilitate stronger connections between the district's industry partners, its academic programs, and talented graduates."
Boger will be responsible for working directly with more than a dozen industry representatives serving on the SDCCD Corporate Council. The SDCCD Corporate Council advises the district on issues regarding workforce education and training, helps ensure curriculum remains relevant to the knowledge and skills students need to boost their prospects for upward economic mobility, and provides a means to maintain excellent relations between the district and its business partners throughout the region.
"Now more than ever it is time for our colleges, communities, and employers to collaborate to meet workforce education and training needs," said Boger. "The San Diego Community College District is not only an economic engine for the San Diego region but also a willing and able partner to increase programs and services. I am excited to work with Chancellor Cortez as we increase strategic partnerships and opportunities to benefit our district and community."
Boger has more than 30 years of higher education and business consulting experience. Prior to her work at the College of Continuing Education, she worked as the dean of Ventura College, acting vice president of Instruction at Oxnard College, and was the manager of America's Job Centers. During this time, she has served on numerous community and nonprofit boards and was recognized for her leadership in workforce development on local and state levels, including the Collaborative Action Award from the Ventura County Workforce Development Board and statewide leadership award from the California Community College Association of Occupational Educators.
Boger holds a doctorate in higher education and educational psychology from the University of Southern California, a master of business administration from Pepperdine University, a master of public communication from Pepperdine University, and a bachelor of arts in English from California State University Northridge.