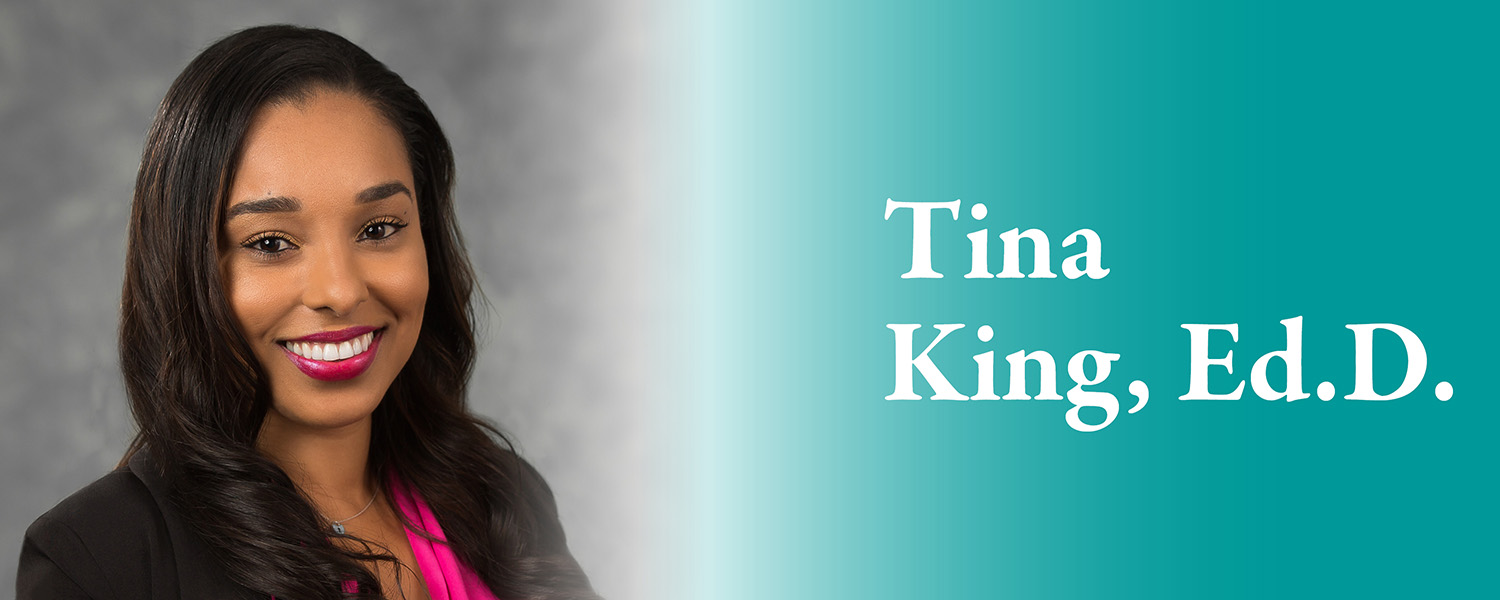 New president named at San Diego College of Continuing Education
March 11, 2022

|
San Diego College of Continuing Education (SDCCE) has a new president: Tina King, Ed.D., an equity-focused educational leader with experience working with diverse student populations in multiple sectors of education.
Dr. King comes to SDCCE from Southwestern College in Chula Vista, where she has served as assistant superintendent/vice president of Student Affairs since 2019. Dr. King has received many awards and recognitions throughout her career as a community college educational leader, including the prestigious ASPEN Rising President Fellowship in 2021.
"Dr. King brings a wonderful combination of experience and enthusiasm that make her an excellent choice as Continuing Education's permanent president," said San Diego Community College District (SDCCD) Chancellor Carlos O. Turner Cortez, who served as SDCCE president from 2015 until 2021 when he was hired as district chancellor. "The Board of Trustees and I were impressed by her vision for growth and deep commitment to serving students."
SDCCD Board of Trustees President Maria Nieto Senour, Ph.D., echoed the endorsement, "Dr. King will provide the energetic and strategic leadership Continuing Education needs as it continues to redefine noncredit education and expands educational opportunities to even more San Diegans."
Dr. King will assume leadership of SDCCE, which serves 30,000 students per semester at seven campuses and many community locations. Continuing Education plays a vital workforce development role in the region and offers an array of programs ranging from citizenship courses to welding classes. It is one of the oldest and largest noncredit colleges in the nation, serving San Diego since 1914, and its students are among the most diverse in California culturally, ethnically, and educationally. SDCCE also offers a high school diploma and GED program in conjunction with the San Diego Unified School District. The college has been lauded by the California Little Hoover Commission for its organization, practices and success, and is being used as a statewide model.
While at Southwestern College, Dr. King also served as the dean of the School of Counseling and Student Support Programs. In addition to her position at Southwestern College, Dr. King was previously interim dean of Instruction and Student Services and director of Institutional Research and Planning for North Orange Continuing Education in Anaheim. She has also served as a student affairs officer and student affairs advisor in the Educational Leadership department at California State University, Fullerton. Dr. King also has experience in K-12 education both as a learning facilitator with the Los Angeles Unified School District and as a middle school teacher at the Compton Unified School District.
"I am incredibly humbled and honored the Governing Board has entrusted me to lead San Diego College of Continuing Education--a college that has proudly served San Diego for more than a century. I look forward to working with Chancellor Cortez, the team of dedicated educators and student leaders at SDCCE, and my counterparts and colleagues in the district in delivering educational experiences and career opportunities that are innovative, inclusive, and meet the diverse needs of all San Diegans."
Dr. King earned a Doctor of Education in Educational Leadership from California State University, Fullerton where her dissertation focused on the role of community college faculty and staff in creating academic achievement for Black men. She also has a Master of Arts in Education from the University of Southern California; and a Multiple Subject Credential and a Bachelor of Arts in Liberal Studies from California State University, Northridge.
Dr. King's selection follows a national search for a permanent president for Continuing Education. Kay Faulconer Boger, Ed.D., has served as interim president since July.
Dr. King's appointment is scheduled to be ratified at the March 24 SDCCD Board of Trustees meeting. She will begin her new role on July 1, 2022.