Building empathy through the humanities
November 17, 2023

|
What started for English Professor Anna Rogers as a fellowship with the San Diego/Imperial County Community College Association (SDICCCA) in 2009 has turned into a nearly 15-year career with San Diego City College.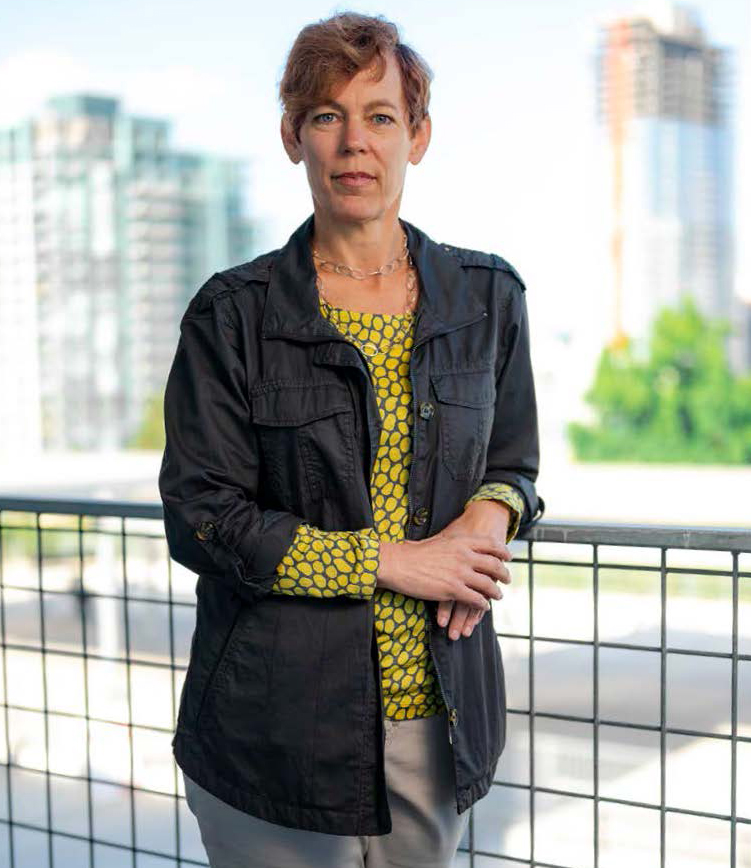 When Rogers started teaching community college classes she was not new to the system — she graduated from San Diego Mesa College before transferring to UC San Diego where she got a bachelor's degree in art history; she added a master's degree in American literature from San Diego State University.
With humanities programs seeing enrollment declines nationwide— between 2012-2020, nationwide graduates with humanities degrees fell between 16-29% — Rogers and her peers have their work cut out in order to help turn those figures around.
We asked Professor Rogers about book bans, why studying in the humanities is important, and what role artificial intelligence will play in the future of education.
Why is it important to continue to study and pursue humanities degrees?
Given the state of the world, which is becoming increasingly divisive and combative, the study of the humanities actually gives us a chance to, from lots of different aspects, build our understanding of human beings and the way that we think. As a byproduct, that allows us to build our empathy for one another. That capacity for empathy is the most powerful mechanism for disrupting some of the negative social trends that have been developing over the last few years. It's the failure of empathy that's gotten us where we are: Our inability to actually talk to each other and hear each other. The humanities are essentially a place of empathy building.
What would you say to a student who is on the fence about majoring in English or other humanities programs?
The humanities will give you a foundational skill set that you can apply across almost any area of industry that you could imagine. It will give you the ability to work with diverse people. It will give you the ability to think creatively. It will give you the ability to communicate your thoughts and ideas and to help others communicate their thoughts and ideas. So, the set of skills that you get through studying the humanities are the kinds of things that are going to be needed anywhere you go and in anything that you do. The biggest upside is that you will have the time of your life acquiring those skills when you do your education in the humanities.
What conversations about artificial intelligence are you having with students and your peers?
During the spring semester we started with ChatGPT, and I just explored it with my students because it was brand new for all of us. This was a semester where we basically taught ourselves. My students all wrote about their experience of attempting to use it — seeing whether it was valuable for what they were doing — and their responses were very mixed around how they thought about it in terms of a learning instrument, and also from an ethical perspective. It's still a very mixed bag. It has all kinds of applications for learning that students can take advantage of. But questions exist about where does it tip over into what is ethically problematic, and how do we all help one another understand what becomes ethically problematic in an academic environment? Those are all questions that are still unresolved but have been on everybody's minds — not just instructors, but also students.
Why should people care that books are being banned across the country?
People need to care that books are being banned across the country because it's a major mechanism for the silencing of dissenting voices, and it's important to hear those dissenting voices.