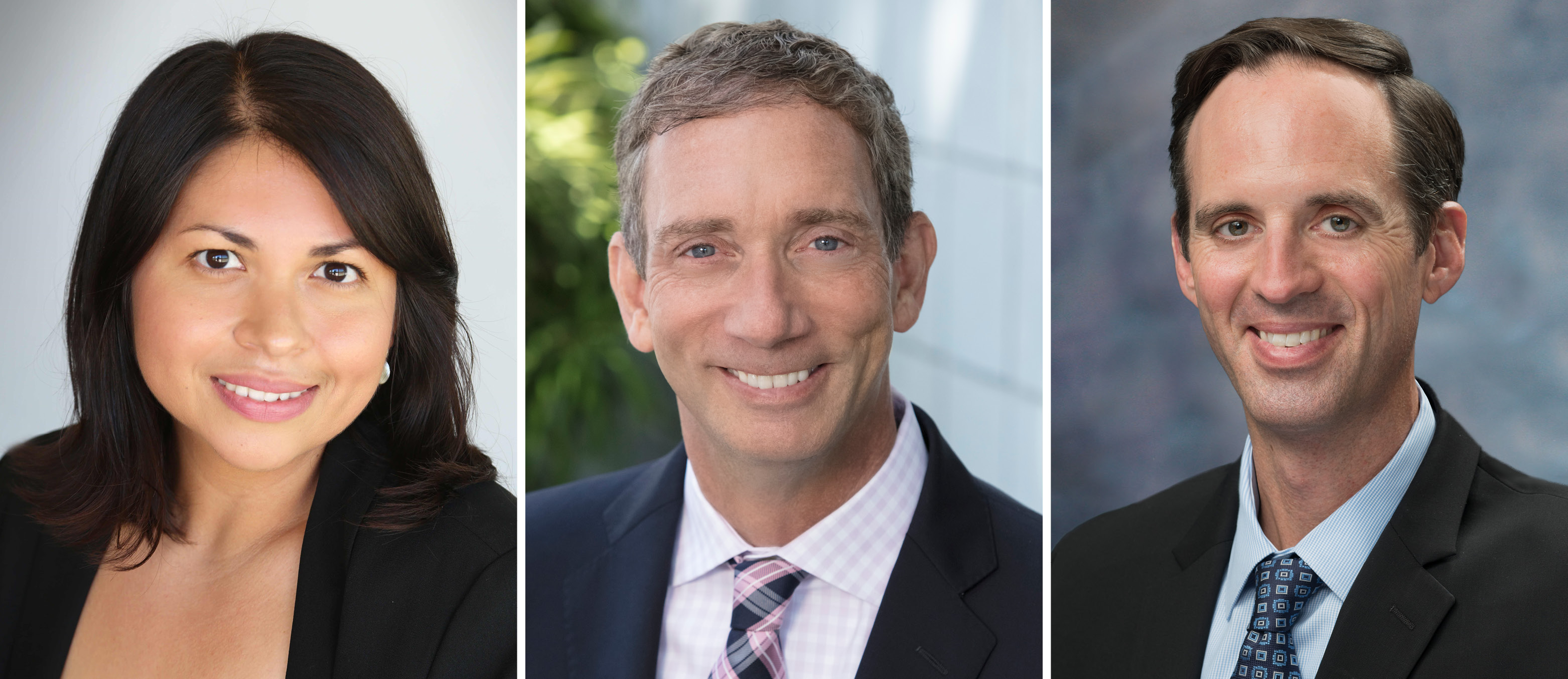 Finalists for District Chancellor Named
November 13, 2023

|
The search for the San Diego Community College District's (SDCCD) next chancellor has been narrowed to three candidates with strong credentials in community college leadership.
The finalists include: Daisy A. Gonzales, Ph.D., deputy chancellor of the California Community Colleges Chancellor's Office in Sacramento; Brian King, Ed.D., chancellor of the Los Rios Community College District in Sacramento; and Gregory Smith, MPA, acting chancellor of the San Diego Community College District.
Dr. Gonzales previously served as acting and interim chancellor at the California Community Colleges Chancellor's Office. She earned a Doctor of Philosophy and Master of Arts in Sociology from University of California Santa Barbara, and a Bachelor of Arts in Public Policy from Mills College.
Dr. King previously served as president of Cabrillo College in Aptos, Calif. He earned a Doctor of Education in Higher Education from University of Arkansas, a Juris Doctor from Duke University School of Law, and a Bachelor of Arts in History from University of Missouri at Columbia.
Mr. Smith, previously served as vice chancellor of People, Culture, and Technology Services at the SDCCD. He earned a Master of Public Administration from the University of Southern California, and a Bachelor of Science in Political Science and a Bachelor of Arts in English Literature from Arizona State University.
The finalists were selected as part of a national search by the SDCCD Board of Trustees to replace Carlos O. Cortez, Ph.D., who resigned in May. The Board is aiming to make a final selection and announce the new chancellor by February 2024.
Next, however, the finalists will participate in open forums. Separate public forums are scheduled the week of November 27 for each of the three candidates. Faculty, classified professionals, administrators, students, and the public are invited to participate in the forums which will take place from 2:30 - 3:30 p.m. in Room 235 at the district's administrative offices in Mission Valley and webcast live on the SDCCD Board of Trustees YouTube channel (youtube.com/@SDCCDTrustees/streams).
The schedule for the public forums is as follows: November 27: Brian King; November 28: Gregory Smith; November 29: Daisy A. Gonzales.
The SDCCD chancellor is responsible for all operations in a district that is the largest provider of workforce training and education in the region with a $1 billion annual budget. The chancellor oversees San Diego City, Mesa, and Miramar colleges and San Diego College of Continuing Education; assures that the district is administered in accordance with policies adopted by the Board of Trustees and state and federal regulations; and maintains a close working relationship with the community, K-12 and local higher-education systems, as well as local, state and federal officials.
For more information on the chancellor search process, visit: sdccd.edu/chancellorsearch
Read the Bios for the finalists