District installing eco-friendly, cost-saving fuel cells to power campuses
January 20, 2023

|
Saving money while saving the planet. It doesn't get much better than this.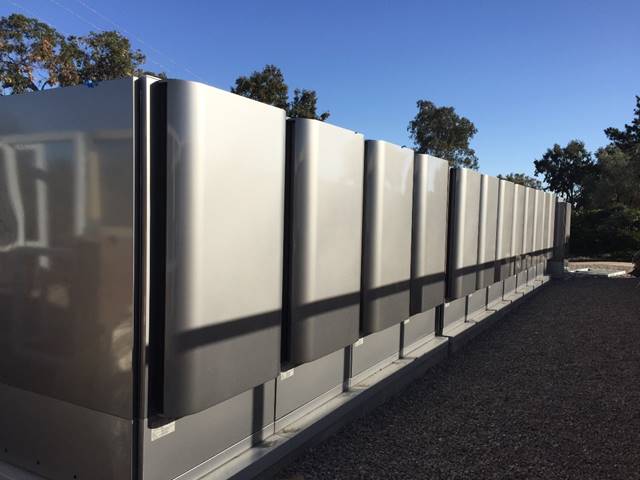 That's what the San Diego Community College District is doing as it boosts utilization of hydrogen fuel cells to power its campuses. Most recently, the district's Board of Trustees on January 19 gave the go-ahead to install a 650-kilowatt hydrogen fuel cell grid to power San Diego City College, a project projected to save an average of $594,000 annually while reducing carbon emissions by 23%, all but eliminating particulate emissions, and reducing water consumption by 51 million gallons each year.
"This project will cover the vast majority of City College's power needs, including 80% of the instructional buildings," said Joel Peterson, Ph.D., Vice Chancellor of Operations, Enterprise Services, and Facilities, who noted the project will keep the San Diego Community College District from experiencing the full amount of future San Diego Gas & Electric rate increases.
Hydrogen fuel cells, employed by NASA during the Apollo space program and moon landings, are becoming an increasingly popular source of powering everything from office buildings to commercial vehicles. Hydrogen fuel cells operate by combining hydrogen and oxygen atoms across electrochemical cells to produce electricity and a small amount of heat. Water is a natural byproduct. What's more, hydrogen fuel cells produce no harmful emissions; the hydrogen itself is chemically converted from natural gas.
The City College project should be underway as early as February and conclude within a matter of months through a power purchase agreement with San Jose-based Bloom Energy that includes zero up-front costs. The microgrid system will be situated nest to an existing mechanical operations enclosure between the City College bookstore and Russ Boulevard.
The development is the latest in the San Diego Community College District establishing itself as a leader in utilizing the eco-friendly power source. The district installed a 1-megawatt hydrogen fuel cell system at San Diego Mesa College in 2018, followed by 750-kilowatt system at San Diego Miramar College. The savings have been substantial: $411,925 in 2019-2020, and $488,483 in 2020-2021 at Mesa College. Miramar College realized a savings of $313,554 in 2019-2020 and $289,821 in 2020-2021.
Actual savings on utility bills were 6% greater than initially anticipated, Peterson said.
The overall utility bill savings at City College during the 15-year power purchase agreement is anticipated to total anywhere from $8.3 million to $9.5 million.
"This is a win for us, a win for the environment, and a win for SDG&E, as they will have more capacity to meet the needs of other customers," said Peterson.
Sustainability is at the forefront of the San Diego Community College District's goals. Virtually every project funded through the $1.55-billion Proposition S and N construction bond measures have earned LEED certifications from the U.S. Green Building Council. Solar panels have been installed atop shade structures in parking lots at all campuses and district headquarters. And the national group, APPA: Leadership in Educational Facilities, in 2015 selected the San Diego Community College District as the recipient of its annual Sustainability Award.